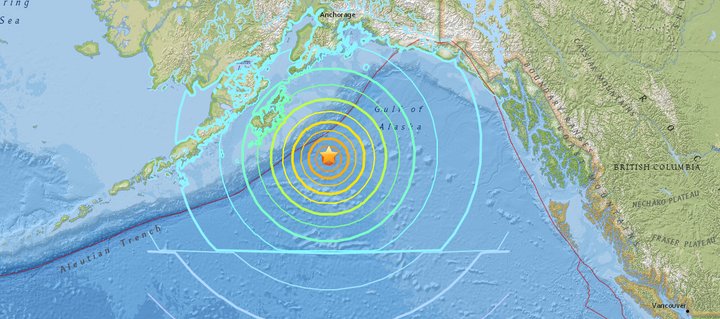 A 7.9 magnitude earthquake struck the Gulf of Alaska in the middle of the night. at about 1:31 a.m., our time.
Tsunami warnings and watches were briefly issued for locations all around the Pacific, including northern California, but have since been lifted. There is no tsunami threat to Humboldt County. As of this writing, a tsunami advisory remains in effect for parts of coastal Alaska only.
The Anchorage Daily News reports that there were mass evacuations to higher ground all around the Alaskan coast following the quake, when the state's tsunami warning sirens went off.
###