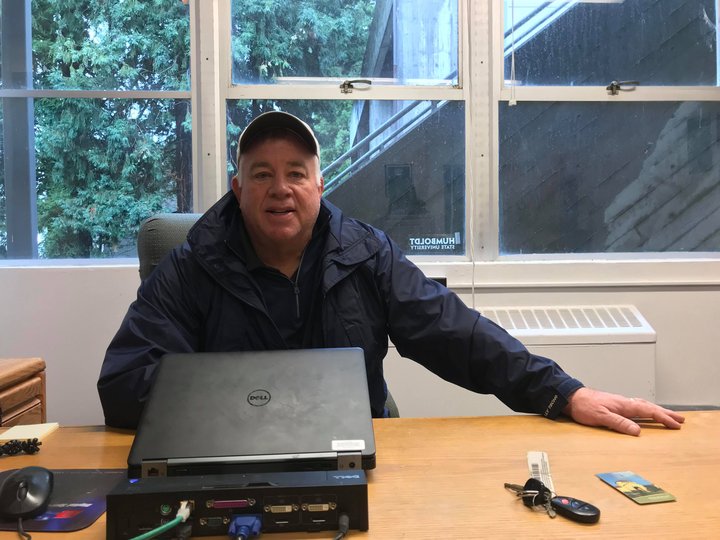 On a rainy morning in Arcata, Rob Smith sat at an empty desk, surrounded by the empty walls he once called his office and pondered his decade-long career as Humboldt State University's head football coach.

"It's been a great 10 years," Smith said from his desk. "I'm so proud of what we were able to do with this program. Turning it around from a point in 2008 where it was kind of dire, and getting this community excited along the way. You think about all the people that contributed to that success — all the players over the 10 years; all the coaches. I'm very thankful."
Today is Smith's final day as head coach of the Lumberjacks, and although he leaves behind a winning legacy, his split with the university comes on bad terms.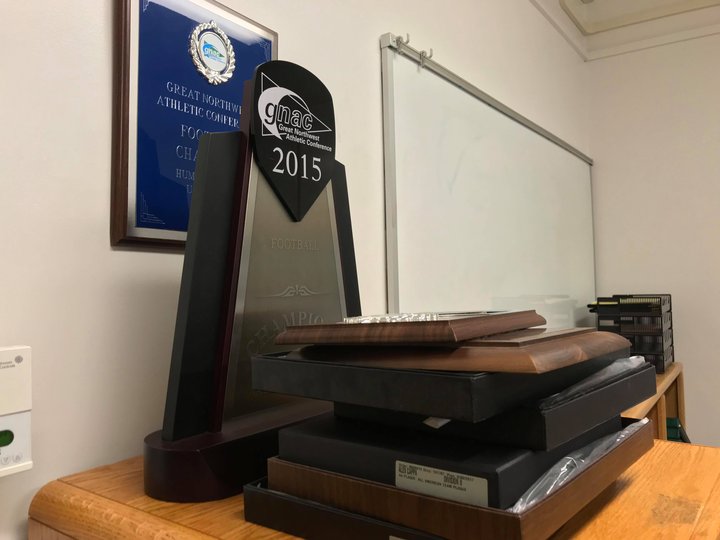 Smith announced his decision to resign during a press conference at the Baywood Golf & Country Club on Tuesday, weeks after Interim Athletic Director Duncan Robins said he fully expected Smith to remain on as head coach. And the reasons for his departure differ depending on whom you ask.
"The third day on the job for the new athletic director, I met with him and he told me that he was brought in to drop the football program, Smith told News Channel 3 at the press conference. "He said, 'We're either going to drop the program or scale the program back' — to really, a non-competitive level."
Robins took over for former Athletic Director Dan Collen, who retired at the end of 2016 in the midst of a major financial catastrophe for HSU's athletics department. He told the Outpost that the university did the most it could to keep Smith onboard.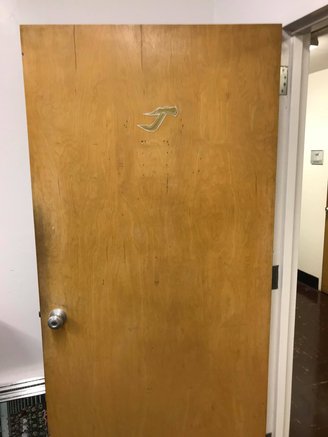 "It's the worst possible time to be resigning because we are in the middle of recruiting players," Robins said during a phone interview yesterday. "It's also a major time for Humboldt State football because we're trying to collect on our pledges right now. Hopefully we won't have long-term impacts, but it's definitely rocked our boat."
Despite the university's interest in keeping him, Smith said he felt disrespected by the new direction the athletics department was taking.
"It's frustrating when I look at the program we've built, the accomplishments over the years and now see what's being done to that program. That's hard to take," Smith told reporters at the press conference. "I have spent the last 10 years of my life giving my best to Humboldt State and I think that's been disrespected. I think there's been a tremendous lack of appreciation for what we have built by people that have not been there very long."
However, Robins said Smith's reason for leaving was based on his unrealistic financial demands.
"In December, Coach Smith came into my office not long after we had raised all the pledges and said for him him to stay there were needs he needed met," Robins said. "Those included a significant bump in salary, scholarships, increased operating expense budget and facility upgrades. All told they were hundreds of thousands of dollars, and with Title IX you'd have to at least double that number. It was a tough pill to swallow."
According to the Sacramento Bee's salary database, Smith earned nearly $130,000 as the Lumberjack's head coach last year, a figure that Robins said already made him the highest-paid coach in the Great Northwest Athletic Football Conference. And that wasn't all. Robins said Smith also expressed interest in receiving severance pay.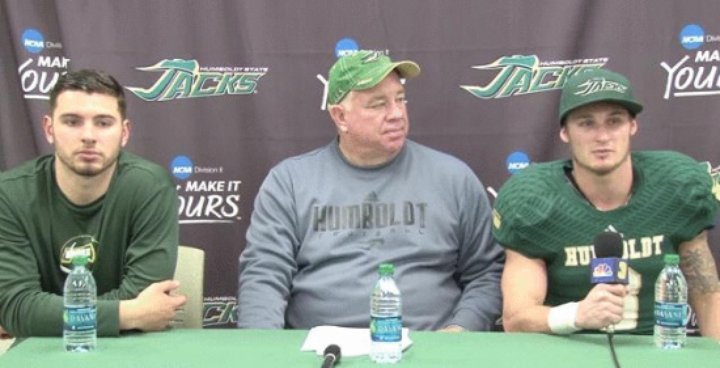 "If he was going to resign he wanted to find some way of being taken care of, so I tried to solve that issue. Perhaps we could have used him for a period of time," Robins told the Outpost yesterday. "The state doesn't allow you to pay anybody for not working, and I was adamant that we weren't going to dip into donor funds. That caused the conversation to obviously turn. He got a lawyer involved and that brings us to yesterday when it was a pretty negative exit and a pretty unfortunate situation."
Publicly, however, Smith has maintained a mostly positive attitude about his exit, and has continued to express support for the future of the football program.
"I think everybody is worried about" the program's future," Smith said this morning. "There's just so much uncertainty as to where we're headed right now. I think that uncertainty contributed to my decision. It's gonna be a struggle but it is a battle worth fighting and I'll encourage this community to remain supportive of Humboldt State Athletics."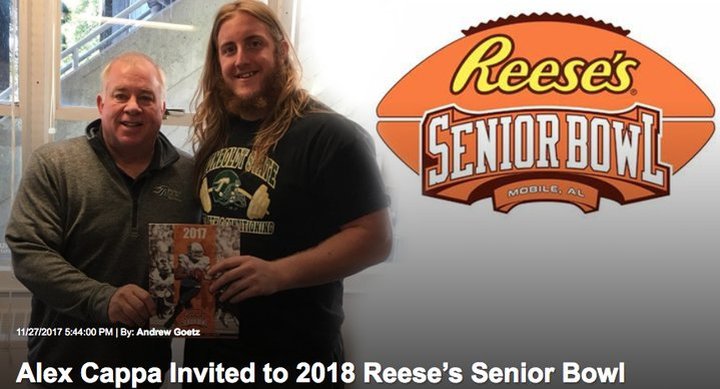 As for what's next, Smith said he's looking forward to attending his son's college football banquet this weekend, which he normally wouldn't have time for.
"My son is a freshman at Southern Oregon. I'm gonna be there for that, where normally I wouldn't be with recruits coming in this weekend," Smith said. "Obviously the opportunity to be a dad and watch my son play has been a part of this."
While he hopes to return to Washington state soon to be with family and have time to attend his son's games, Smith said he's not ready to retire.
"A lot of that will depend on where I land my next job," he said. "Washington is our home and we hope to get back there if the situation allows. We've had a great 10 years here."