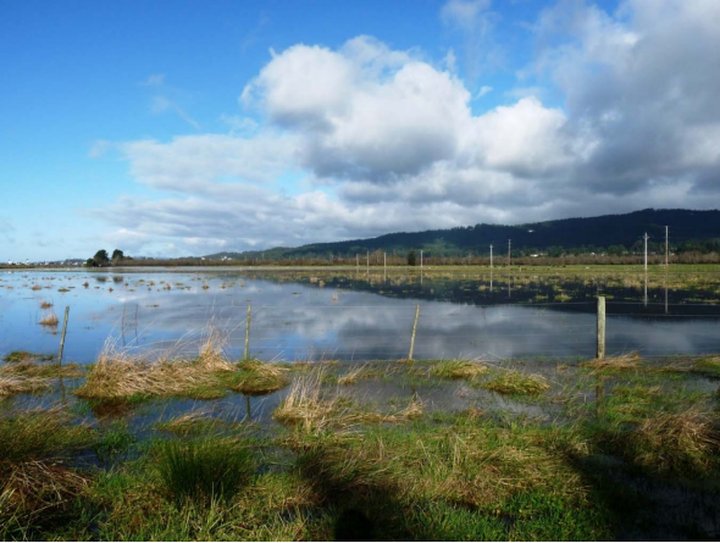 UPDATE: We're only just starting to read this thing, but it's an eye-opener so far. Check this tidbit from the executive summary
… [A]pproximately 10,000 acres of agricultural land; Highways 101 and 255; municipal water and wastewater lines; electrical distribution infrastructure, gas lines, and optical fiber communications lines; and the communities of King Salmon, Fields Landing and Fairhaven, could all become tidally inundated if tidal waters on Humboldt Bay rise three feet.
###
Press release from the County of Humboldt:
Humboldt County has completed a Sea Level Rise Vulnerability Assessment and you are invited to view it now.

The assessment, prepared by Aldaron Laird and Trinity Associates, with grant money the county received from the California Ocean Protection Council, identifies potential vulnerabilities and risks associated with future anticipated sea level rise and tidal inundation on Humboldt Bay. The report describes the vulnerability of shoreline, land use, transportation, utility, and coastal resource assets and will be used to develop sea level rise adaptation strategies in a region-wide collaborative effort in the coming years as part of the Humboldt Bay Area Plan update currently underway.

The Humboldt Bay Area Plan Sea Level Rise Vulnerability Assessment is available on the county's web site. Or you can download it directly. (12.8 MB file).

In addition, a Sea Level Rise 1.0 meter viewer is available for Humboldt Bay on the county's WebGIS.