You've heard about the frigid winter conditions on the East Coast: single-digit temperatures, "bomb cyclones," SNOW IN FLORIDA?!
But here in good ol' Humboldt County, winter has been mild and dry, very dry.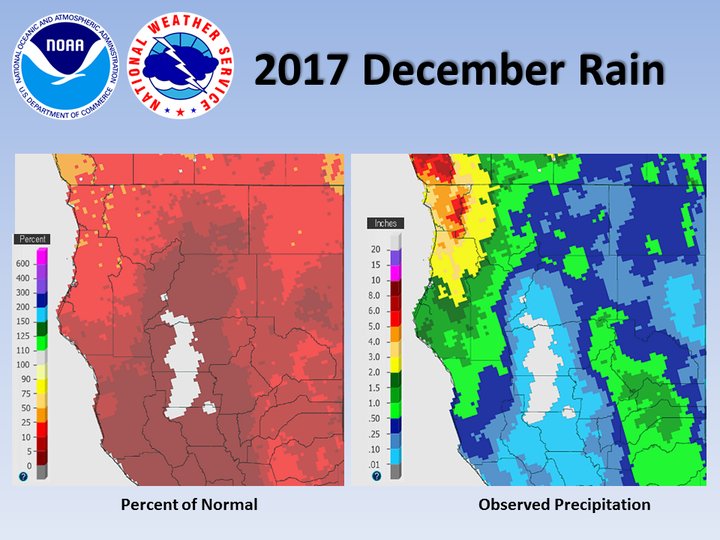 Meteorologists at Eureka's National Weather Service station report that Eureka received 1.94 inches of rain for the entire month of December. In the past, Eureka has typically received 8.12 inches of rain in December on average. This means that last month, Eureka saw 76 percent less rainfall that its seasonal average.
And it's not just Eureka. The NWS reports that the entire region of Northern California saw about 25 percent less precipitation last month compared to seasonal averages.
Daytime temperatures are also warmer than usual. Eureka matched a record high on Thursday, tying the previous record of 67 degrees set in 2006.
"High pressure dominated the west coast for most of the month," the NWS wrote on Facebook. "This kept most of the rainfall out of the area and only a few weak weather systems made it into California. The clear skies and dry weather brought afternoon high temperatures that were above normal in most areas. These same conditions also produced chilly nights making low temperatures below normal."
For more information check out the weather reports available on the NWS website: http://w2.weather.gov/climate/index.php?wfo=eka