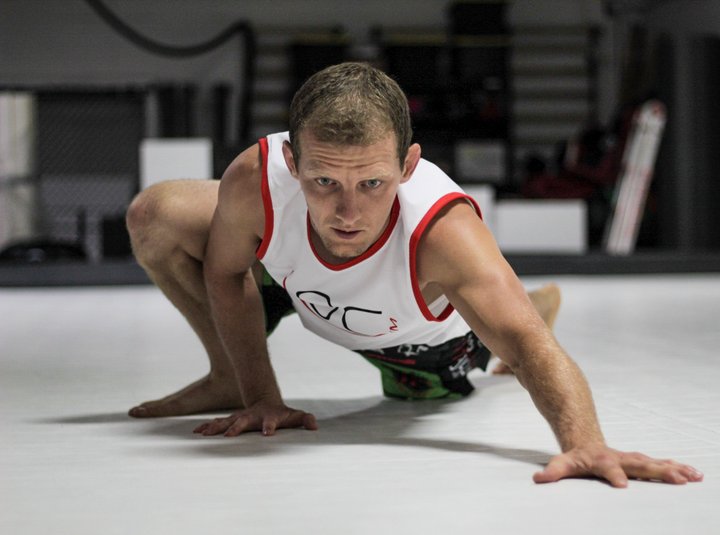 On the outskirts of Arcata, in an old kinetic sculpture warehouse turned modern-day dojo, a class of fighters loosens up for its daily jiu-jitsu lesson.
They start with a few harmless warm ups — stretches, cartwheels, handstands. Then on come the gloves.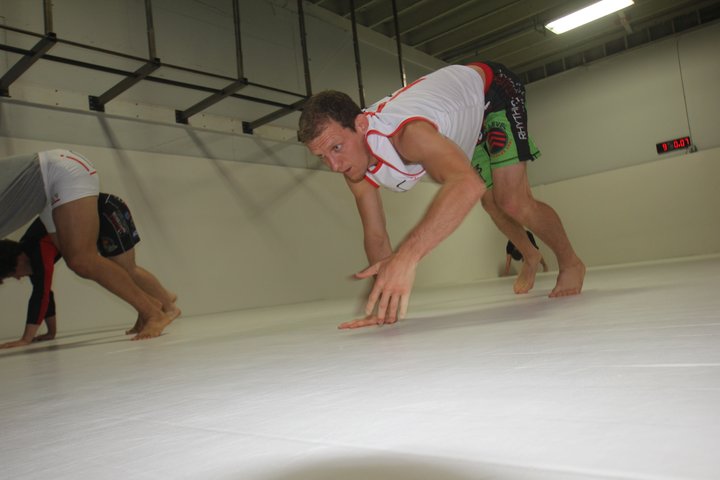 Among the young fighters flipping, hurling and pinning each other to the mat is 31-year-old Cass Bell, Humboldt County's first and only homegrown, professional mixed martial artist.
Fresh off his first pro fight in May, where he defeated his opponent with a vicious guillotine choke hold in the second round, Bell is back in the gym with coach John "Juan" Thompson of The Institute of Combat, who's trained Bell throughout his amateur and pro careers.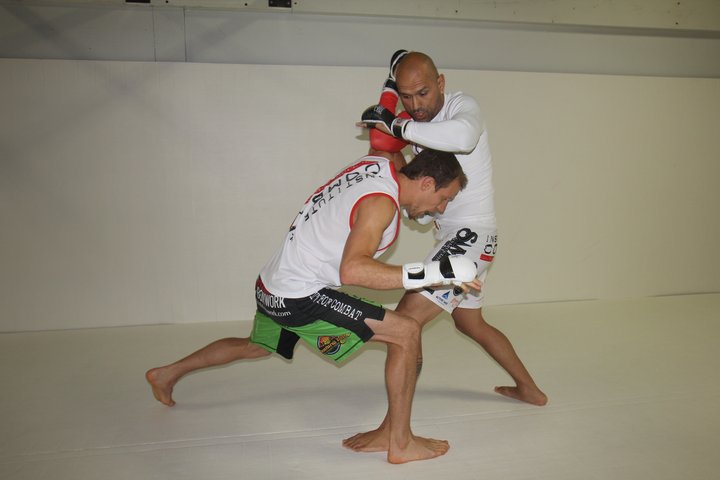 Not three months later, Bell is already focused on his next match in September at Bellator 206, where he'll be fighting among some of the biggest names in MMA, like Rory MacDonald, Wanderlei Silva and Quinton "Rampage" Jackson.
"It's exciting that I get to be on this card fighting again," Bell said. "[Bellator promoters] asked me that night after my [first pro] fight if I wanted to fight again in September, and I was like 'Heck yeah, I'm down.' There's a lot of guys who wanted to get on that card, so it's exciting that this is only my second pro fight and I got invited back."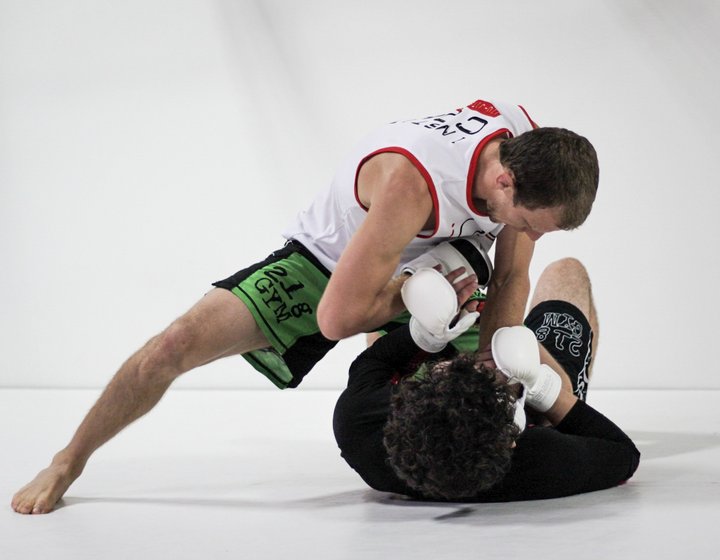 Less than two months away from the fight, Bell still doesn't know who his opponent is, but he said there's a good chance it'll be Ty Costa, an experienced fighter with a professional record of 4-3.
"Sometimes you find out right away, and sometimes you find out last minute," Bell said about being given an opponent. "It's usually no later than two months. Then I start doing my research on him, and my team starts doing research, and we see what we can find on him; see what he does, and come up with a game plan."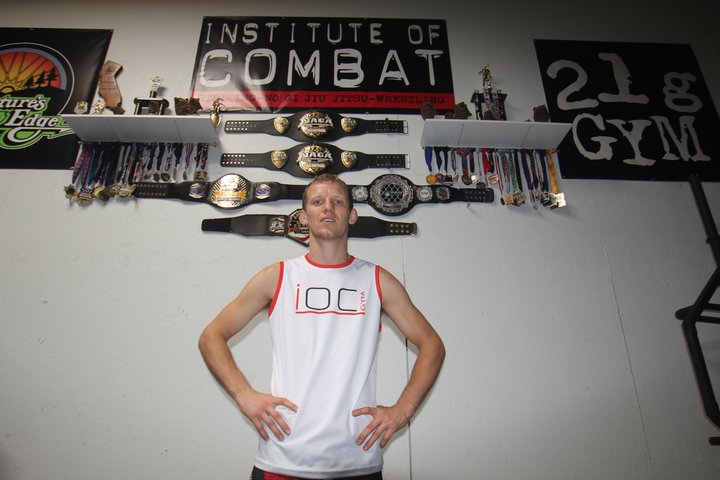 As a young professional trying to prove himself on the big stage, every upcoming match is the biggest fight of his life. But despite the pressures of performing on a nationally-televised level, Bell seems relaxed in the gym.
"This time it's actually a lot easier because last fight I was doing so much," he said. "Coaching the Arcata High freestyle team is a big commitment because we're away every Saturday at a wrestling tournament. I'm there from 7 a.m. to 7 p.m. coaching 73 kids, and they wrestle three times a day, so that's a lot. It was hard to focus on training with the wrestling team, my kids, my life, but this time wrestling is over for the season so I can focus more on myself."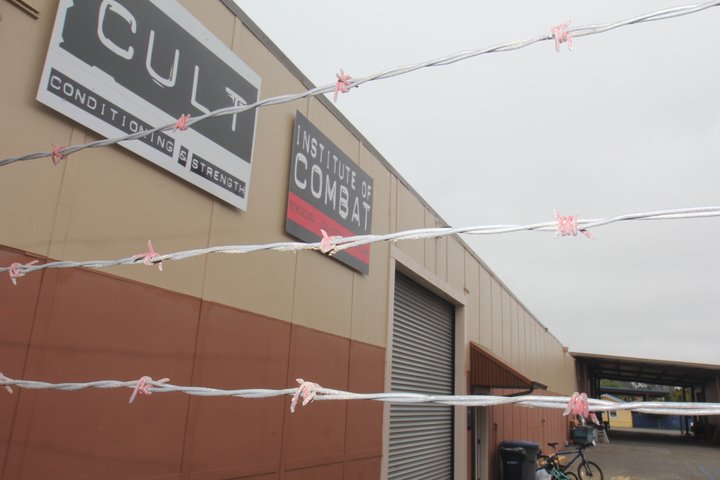 While the competition has improved since his days of glorified back-alley fights on the amateur circuit, Bell says he's enjoying the transition into the pros.
"I feel great," Bell said. "Last fight was the first time I ever fought at 135 [pound weight class].
As an amateur, I fought guys that were walking around 165, 175, and I'm normally 155. I'm tall, but I'm a smaller guy strength and size wise. So going down to 135 pounds was an awesome experience. Every time I was punching my opponent I was like: 'Whoa, it's working.' 'Whoa, he's not as strong.' 'Whoa, he just kicked me and it didn't hurt so bad, I've been hit way harder.'"
In preparation for his upcoming fight, Bell is spending at least six hours a day training, beginning with a 10 mile bike ride in the morning and ending with a dip in the cryo chamber, a vertical cylinder straight out of science fiction that heals the body with beyond freezing temperatures.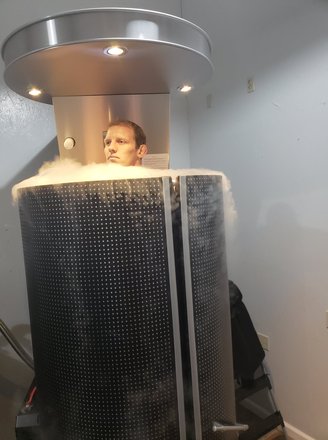 "Luckily, all the recovery stuff I do it resets my body and I'm able to keep pushing," Bell said. "The cryo chamber gets down to negative 250 degrees. Three minutes is the max. We'll have a group of guys [from the gym] coming through, and I'll go in and get the double dose."
Bell's next fight will be during the prelims of Bellator 206 on Sept. 29 at the SAP Center in San Jose.
For his last fight, Bell said nearly 200 Humboldt locals showed up for the event, which may have helped his chances of landing this next fight.
"Last time we brought almost 200 people there," Bell said. "That was exciting and [the Bellator promoters] loved that. When I was there the Bellator staff said 'You brought a bunch of people, there's green shirts everywhere!'"
Bell said if he continues to win and pack the stands with fans, it's only a matter of time until he'll be fighting on the main card.
"I'm hoping two more fights, this time and one more, and then I can start building up because there's so many people from Humboldt that come to support us and that's what they like to see."
Those wanting to support Bell in person can purchase tickets through his fan page while tickets are still available. Bell's match will also be streamed live on the Bellator app.
###
PREVIOUSLY: