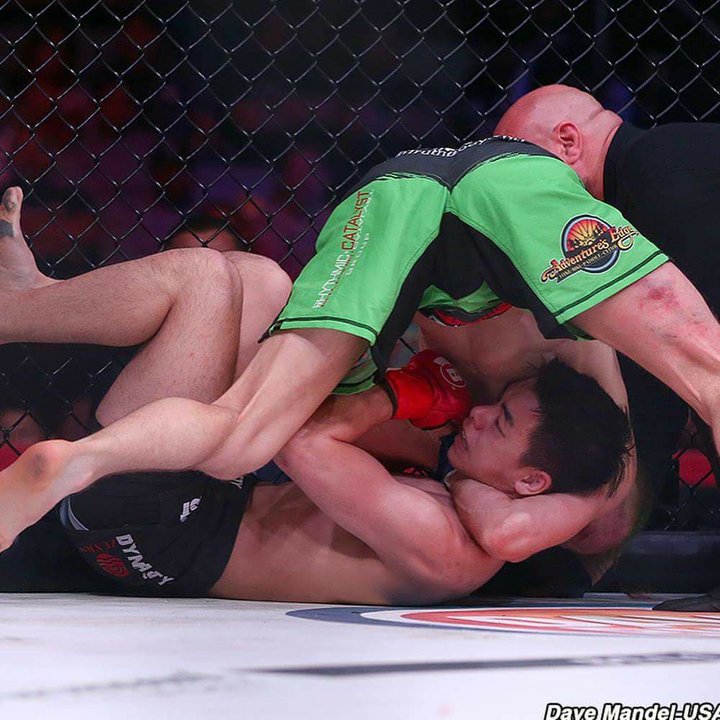 Don't mess with Humboldt.
Local fighter Cass Bell won his first professional MMA fight at Bellator 199 last night at the SAP Center in San Jose.
Bell beat his previously undefeated opponent Khai "The Shadow" Wu by wrapping him up in a brutal headlock known as the guillotine choke hold during the third minute of the second round.
"It feels so awesome. I can't believe I made it this far and all the support that I have backing me from my gym Institute of Combat and my county of Humboldt," Bell told the Outpost this morning. "This is only the beginning and we all have a long road ahead of us. I'm going to keep climbing to the top."

Now that his first pro fight under his belt, Bells is focusing his attention on match number two.
"Thank you for everyone that came out and showed your support, we are going to fight again in September," Bell wrote on Facebook. "Everyone else that couldn't make it also, thank you and plan for September. It's going down."
Bell gives a tour of the ring before his big bout.
###
PREVIOUSLY: