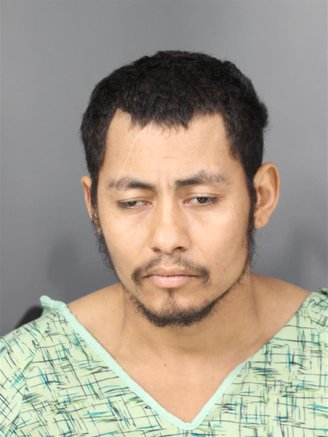 A Mexican immigrant will stand trial on charges of trying to kill his housemate and a sheriff's deputy on Dec. 17 at a dairy farm near Ferndale.

Today Judge Dale Reinholtsen, after a lengthy preliminary hearing, held 30-year-old Hugo Parral Aguirre to answer on two counts of attempted first-degree murder, false imprisonment and assault with a firearm on peace officers. Several of those charges include special firearms allegations, meaning Parral Aguirre would face multiple life terms in prison if convicted.
Parral Aguirre, who had been deported once and was back in the United States illegally, allegedly fired a shotgun at his housemate, held another terrified roommate hostage at gunpoint and finally shot sheriff's Deputy Roselie Freixas in the shoulder, just above her bullet-proof vest. Parral Aguirre was shot several times.
Reinholtsen, in making his ruling, said he was confused throughout the hearing by conflicting testimony about who opened fire first. Freixas said it was Sgt. Greg Musson, who fired when he saw Parral Aguirre start to raise his shotgun. Another witness says Parral Aguirre took the first shot and police returned fire.
Tomorrow the Outpost will publish a full story on the hearing, including dramatic testimony from the wounded deputy and the woman who was held hostage.
###
PREVIOUSLY