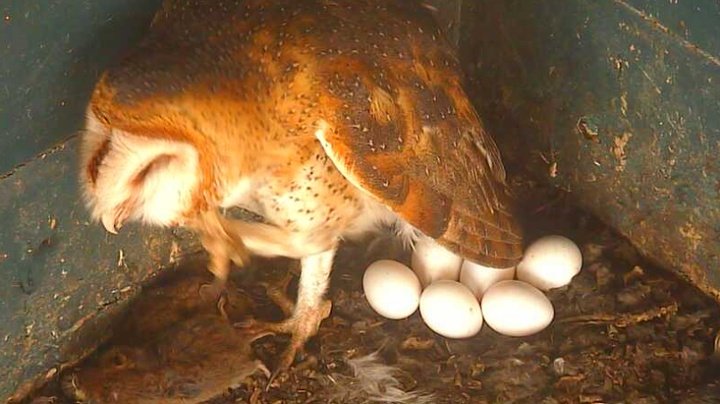 Sad news out of the Cream City. Some high-profile owls have left us.

To refresh your memory, your Lost Coast Outpost have long been fans of local 24/7 e-birdwatching, stretching way back to the feathery heyday of the now defunct Humboldt Bay Eagle Cam. So it was with great joy that we reported last year on the dawn of the Ferndale Owl Cam, the video stream chronicling the every at-home move of some adorable barn owls who live and breed in The Old Steeple. We'll even admit that we tuned in a few times to watch a few of the weird, little pink owlets hatch.
PREVIOUSLY: EGGCITEMENT IN FERNDALE! It's a Good Month For Humboldt to Start Caring About OWL CAM
Well, today the folks at The Old Steeple revealed that at least three of this year's crop of grown owlets have met a seemingly untimely demise. Details of the owl's deaths from The Old Steeple's Facebook page:
"Two were found on the sidewalk below the steeple, unable to fly and with labored breathing and eyes shut, but notably with no external injuries. The second was turned in to a wildlife center and its remains have been sent away for testing for rodenticide. Today we found another deceased owl just out of camera view in the tower."
Earlier this year there were a wave of stories published connecting owl deaths to rat poison. The Old Steeple says they will share the results of the necropsy when they hear back.
RIP, little owls. Read The Old Steeple's full post below.