PREVIOUSLY
###
More than two years after he allegedly stabbed a stranger to death in an Arcata apartment, a preliminary hearing has been scheduled for 20-year-old Richard Villa Dean II.

Today Judge Dale Reinholtsen set a July 24 date for Dean's preliminary hearing, held to determine whether there is enough evidence for a trial. Two other hearings, one in June and one earlier in July, were scheduled to ensure the July 24 date remains set.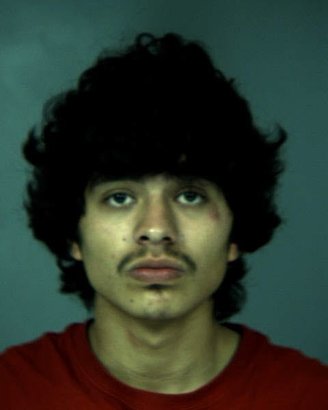 Dean was 18 when he was arrested and charged with murdering 52-year-old Anthony Michael Pennucci on Oct. 25, 2015. Pennucci was found bleeding to death outside his apartment in the Valley West area. The two men reportedly were not acquainted.
Dean, who has a history of mental illness, was initially declared mentally incompetent to stand trial. After several months at a state mental hospital he was sent back, his sanity "restored," to again face charges.
In October 2017, he entered a plea claiming he was insane at the time of the stabbing.
Three days after Pennucci was killed, Dean was arrested near his home on Shoemaker Lane in Hoopa. While trying to escape on foot he reportedly threw a large rock at a police car, then fought with the arresting officer.
Officers searching the Shoemaker Lane residence found Pennucci's wallet and car keys. It is believed he was attacked while in the apartment, where he lived alone, but managed to make it to the sidewalk outside before collapsing from multiple stab wounds.
Dean's preliminary hearing is scheduled to last about four hours.