###
A 21-year-old Fortuna man will be sentenced to 10 years in state prison for shooting a teenage boy in the leg during an argument at a house party in Arcata last summer.

Elijah Stonebear Williams pleaded guilty this morning to assault with a firearm and the special allegations of using a firearm to cause great bodily injury and personal use of a firearm. In exchange Deputy District Attorney Brent Kling dismissed charges, including attempted murder, that could have put Williams in prison for life.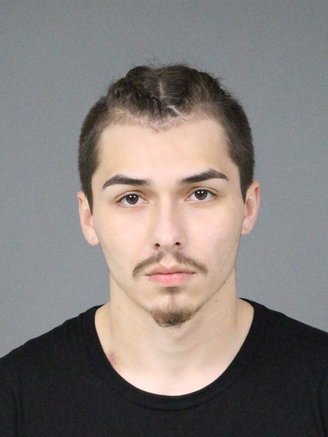 About 2:45 a.m. on July 16, 2017, Williams was sitting in a green Honda outside the party at 12th and C streets in Arcata when he first fired one warning shot into the air as a group of people walked toward the car, Kling told Judge Dale Reinholtsen this morning. Thirty seconds later, Kling said, Williams took aim and shot the Eureka teen in the upper right thigh.
"(The teen) was the closest person to him and was walking toward him," Kling said Williams told officers after his arrest. Williams said the man he shot was holding a basketball, and he didn't see any weapons.
Williams and the Honda's driver were arguing with the group about a basketball in the car, Kling said. The Honda driver gave Williams a handgun and told him to stop the crowd from advancing. He then fired the warning shot and the bullet that hit the 17-year-old.
Deputy Public Defender Brie Bennett, after listening to Kling read his factual basis for the plea, said "a significant amount of mitigating information was left out of that statement." But she said she would agree to it as a factual basis.
Williams, after fleeing the scene of the crime, was on the run for nearly nine months. He surrendered to Fortuna police on April 6.
His father, brother and sister were in the courtroom this morning when he pleaded guilty. At one point he looked at them and mouthed "I love you."
After the plea Bennett asked Reinholtsen to grant Williams a so-called Cruz Waiver, which would allow him to be released from jail until his June 25 sentencing. She said Williams is aware that if he doesn't show up, his prison sentence could be increased to 17 years. Williams' father promised to take personal responsibility for his son, Bennett said, and Williams has "a number of things he wants to take care of" before being sent to prison.
"No, I'm not going to release him on a Cruz Waiver," the judge said. "There are too many possibilities for things happening that would be bad for everyone."
Williams will be sentenced to three years for assault with a firearm, three years for causing great bodily injury with a firearm and four years for personal use of a firearm.
This morning his case was referred to the Probation Department for calculation of credit for time served in Humboldt County Correctional Facility.