PREVIOUSLY:

###
From the City of Arcata: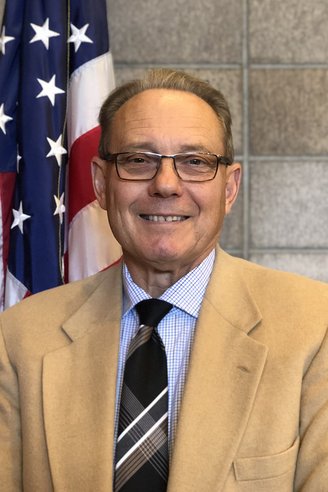 The City of Arcata announced today that Richard "Rick" Ehle has been appointed Arcata Police Department's Interim Chief of Police.

"Chief Ehle's leadership will allow our existing personnel to maintain their current focus and his experience will provide opportunities for the department to grow. I am thrilled to have someone with his background assist the City of Arcata during this transitional period," said City Manager Karen Diemer of Chief Ehle's appointment.

Chief Ehle has 47 years of public safety and progressive law enforcement experience, and served as Chief of Police in Capitola, California from 2001 to 2010. Most recently, he served as Interim Chief of Police in Ione, California and in Parlier, California.

Chief Ehle began his career in law enforcement as an Officer with the San Jose State College Police in 1970, and during his career served the Oakland Police Department for 25 years departing as Captain of Police in 1997. He then served as Assistant Director of the Office of Investigative Services and the Office of Internal Affairs for the California Department of Corrections from 1997 to 2001.

Chief Ehle is co-founder and Chief Operating Officer of Belcher, Ehle, Medina & Associates, a public safety consulting firm specializing in Interim Police Chief assignments, third party investigations, public safety training and consolidation studies. He also serves as a member of the California Police Chief's Association, the International Association of Chiefs of Police and the FBI National Academy.

"Arcata is a truly special place, and I look forward to working closely with members of the community, police department staff, city staff and other Humboldt County law enforcement agencies. The Arcata Police Department will continue to provide excellent public safety services to our community, and I am honored to be entrusted with the responsibility of leading the Arcata Police Department as the Interim Police Chief," said Chief Ehle following his appointment.

Chief Ehle will begin serving as Arcata's Interim Chief of Police on Monday, June 11, and will continue to serve as Interim Chief until a permanent Chief of Police is hired.