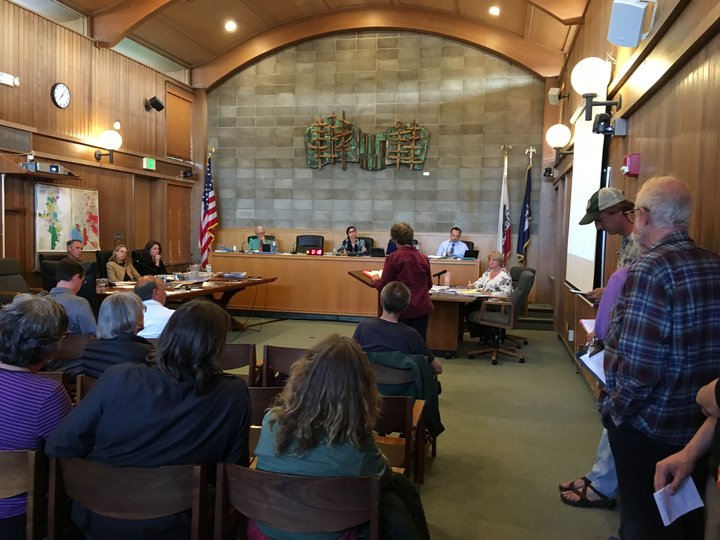 Arcata City Council listened to public comments and further deliberated The Village — a proposed student housing facility at Craftman's Mall property at the end of St. Louis Road in Arcata — during last night's meeting. Over 35 citizens spoke up during public comment, voicing arguments both for and against the controversial issue.
Chante Catt — Humboldt State Off-Campus Housing Liaison and member of the Homeless Student Advocate Alliance (HSAA) — said during public comment that students are suffering and they need this project. Catt was homeless when she moved here and knows the struggle students face when trying to find housing.
"I looked for a home for a year and a half before I moved here," Catt told the Outpost after the meeting. Catt came to the area two years ago with her daughter and was unable to find a place to live."We packed up our stuff and put it in storage and camped for 16 weeks," she said.
Catt has helped helped over 140 students with everything from management issues to rental discrimination to not being able to find homes.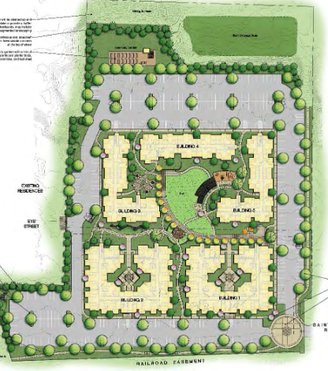 "We have 19 percent of students who have experienced homelessness," Catt told the Outpost. "This is affecting people who should be able to access housing and it's not happening."
David Moon of AMCAL — the development company applying for the project — presented a revised plan for The Village during the June 6 Arcata City Council meeting. Initially proposed to accommodate about 800 students, the project is now reduced to house 602 students. AMCAL and Humboldt State also announced a partnership, which would involve HSU managing the property for AMCAL in exchange for compensation.
Though HSU announced that they have no plans or the means to purchase the property from AMCAL, many Arcata residents fear that this plan will change in the future and may result in an increase of the number of proposed residents.
Arcata Community Development Director David Loya said that a cap on 602 residents would be included in the project agreement. However, Loya said, "If HSU purchased the property it would no longer be under our regulation."
Other concerns about the project included noise, safety, traffic and the possibility of driving up rent prices in nearby areas. Erik Jules — co-director of Arcata Citizens for Responsible Housing (ACRH) and HSU professor —is strongly opposed to the Village proposal.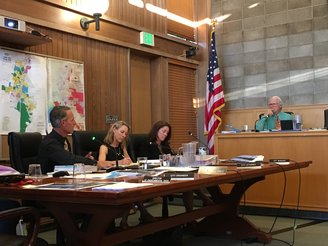 "Local landlords know they can increase rents to match those of the dorms," Jules said at the meeting. "Private dorms placed in residential areas decrease owner occupancy as people realize their homes can generate high-end rent."
With the community comments and the revised proposal to consider, Arcata City Council needs more time to ponder The Village. Council requested a special meeting to tour the proposed development site, set for Tuesday, June 19. This meeting is open to the public and will gather at Arcata City Hall before moving to the development site.
###

PREVIOUSLY: