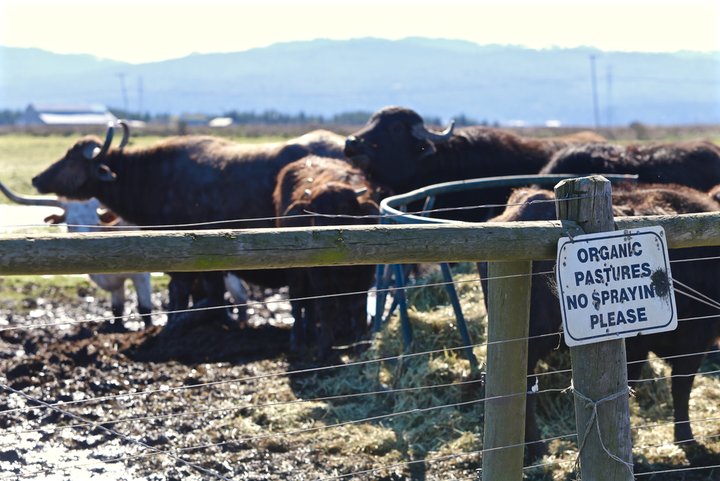 As least 20 police officers and allied personnel from the Humboldt County Sheriff's Office, the Humboldt County Drug Task Force, the California Department of Fish and Wildlife, the U.S. Department of Agriculture, a local hazmat team and others have descended on a controversial Arcata-area ranch this morning to investigate possible cases of animal abuse.
Lt. Bryan Quenell of the Drug Task Force tells the Outpost, at the scene, that officers are serving search warrants at the ranch in the Arcata Bottom, which belongs to Ray Christie.
Quennell said that the Task Force is there to offer support to the officers who obtained the warrants, and that the raid is not specifically drug-related. "There's a whole litany of issues going on out here," he said.
He added that he has personally seen at least five dead cattle in the field.
At this point, it appears that officers have detained Christie at the scene. Officers have pulled firearms from the house at the ranch. Humboldt Bay Fire's drone operator has been called to the scene to assist with the investigation.
We'll update when we know more.