PREVIOUSLY:

The preliminary hearing has been rescheduled for a Hoopa man accused of shooting his sister to death on Feb. 17 behind the town gas station.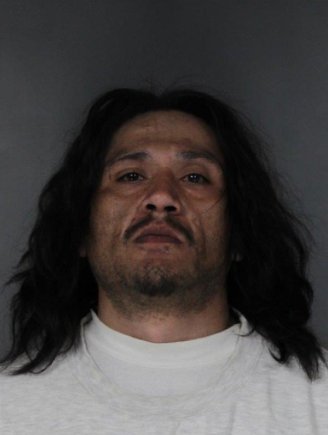 The hearing for 30-year-old Antone Richard Aubrey IV had been set for this morning, but Deputy Public Defender Ben McLauglin said he had just received a detective's report summarizing a law enforcement interview with Aubrey.
"I would like to be able to sit down with my client and discuss what was presented to me today by the prosecution," McLaughlin told Judge John Feeney.
Deputy District Attorney Candace Myers did not object to a delay, and the preliminary hearing was reset for April 5.
Aubrey IV is accused of killing Angel Louise Aubrey, 33, on the afternoon of Feb. 17. She was found dead behind the Hoopa gas station and mini-mart, and Aubrey was arrested nearby shortly afterward.
Today several members of Aubrey IV's family were in court to show their support. Outside the courtroom, some said they were hurt and offended by the last story this reporter wrote on the case. They felt it was inappropriate to mention that Antone Aubrey was not among his sister's 561 friends on Facebook. The two are part of a large and loving family, they said, and the brother and sister were very close.
Aubrey IV is in Humboldt County Correctional Facility on bail of $1.05 million. He pleaded not guilty at an arraignment on Feb. 21. In addition to murder he is charged with a firearm-use allegation that could add 25 years to any prison sentence.