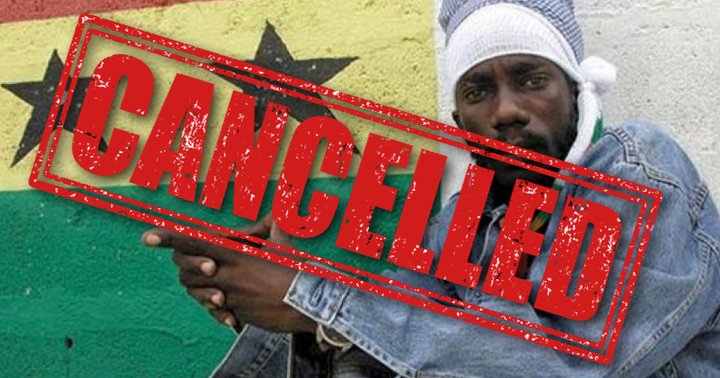 UPDATE, 4:40 p.m.: The board of the Mateel Community Center has canceled the July 13 Sizzla concert in response to public outcry, according to the Times-Standard. The Mateel confirmed the cancelation shortly thereafter.
The T-S quotes Mateel board member Garth Epling saying the board was split on the matter.
The majority of us decided that we should listen to our membership and our community. We are in a struggling financial state. We see the potential for another money-making show but I don't think it's really worth it. And as a community center, we can't stand behind that.
Queer Humboldt founder Todd Larsen said he and his colleagues are grateful for the decision. "We really appreciate the Board of the Mateel listening to our community and adhering to their mission statement of embracing diversity."
Refunds will be granted by Earshot Entertainment to those who already purchased tickets, according to a volunteer at the Mateel.
# # #
Original post: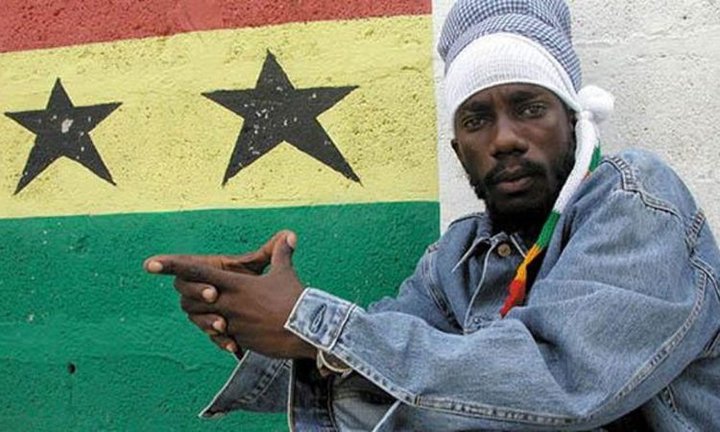 In its latest rebuke to Humboldt County's LGBTQ community, the Mateel Community Center has once again invited a virulent homophobe to perform on its stage in Redway.
Rastafarian reggae/dancehall star Sizzla Kalonji (aka Miguel Orlando Collins) headlined the Mateel's annual Reggae on the River festival two years ago despite pleas from Humboldt Pride and others to cancel his appearance. And on July 13 the Mateel will welcome him back.
Sizzla's anti-gay lyrics, which include explicit calls to murder gay men, have sparked plenty of controversy for years, with protests leading to canceled concerts across Europe, North America and beyond. He's among a handful of Caribbean musicians to be explicitly called out by the Stop Murder Music campaign for promoting violence against LGBTQ people.
"The board of directors at the Mateel Community Center is very aware of Sizzla's reputation," Queer Humboldt founder Todd Larsen told the Outpost on Tuesday. "There are so many other amazing artists they could have chosen but they chose this one, which is a slap in the face of our local queer community here in Humboldt County."
The Mateel has a history of booking anti-gay performers in defiance of public opposition. In 2006, for example, the nonprofit ignored organized protests and hosted Buju Banton, who, like Sizzla, advocates attacking and killing gay people. (The show sold out.)
Sizzla was among a group of performers who, under pressure, signed the Reggae Compassionate Act in 2007, pledging to "respect and uphold the rights of all individuals to live without violence due to their religion, sexual orientation, race, ethnicity or gender." But Sizzla soon reneged on that agreement, performing his controversial songs and releasing a defiant new track called "Nah Apologize," which includes the lyrics:
Rastaman don't apologize to no batty boy
If yuh diss King Selassie I, mi gunshot yuh boy …

Inna de Biblical days we use to stone dem [gays] to deat.
As the Southern Poverty Law Center notes, Jamaica has a deep-rooted cultural homophobia, fueled in part by fundamentalist Rastafarianism. (Sizzla subscribes to the Bobo Ashanti branch, one of the strictest divisions, or "mansions," of the religion.) Murder music from the likes of Sizzla, Buju Banton, Beenie Man and Capleton have inspired violent attacks on gay men in their native country.
Sizzla's European travel visa was revoked in the midst of a 2008 tour. His 2016 performance at the Mateel was his first U.S. gig in eight years. Faced with another wave of criticism, the Mateel's then-general manager, Justin Crellin, issued a statement promising to "pull the plug" if Sizzla launched into any "derogatory speech." He also promised to post a "values statement" at the merch booth and donate a portion of the show's proceeds to an unidentified nonprofit organization working to "foster tolerance and understanding regarding the LGBTQ community" in Jamaica.
The Outpost has been unable to confirm whether any such a donation was made. Emails and a voicemail left for the Mateel have not been returned.
Following his performance at the 2016 Reggae festival, Sizzla sat down for a Q-and-A, though his self-proclaimed manager threatened to shut down the event immediately if anyone dared to ask any "homophobic questions," according to a story in the North Coast Journal.
Larsen said these attempts to ignore and sidestep Sizzla's hateful past shouldn't placate anyone. The issue isn't what he says during any given appearance. "The issue is him continuing to sell records with these hate-filled songs," Larsen said.
The crowd at 2016's Reggae on the River loved Sizzla's set, by all accounts. Last year's reggae festival, in contrast, was an unprecedented economic disaster, nearly bankrupting the Mateel. Those losses, along with the deferred revocation of the Mateel's nonprofit status for failure to provide verified audits to the state, pose an existential threat to the organization.
Meanwhile, Sizzla's past has continued to trail him around the world. Following his 2016 performance at Reggae on the River, Sizzla gigs in San Francisco, Petaluma, Minneapolis and Rome, Italy, were all canceled in light of his hate-spewing repertoire.
But the Mateel, apparently, will always welcome him back.
# # #
PREVIOUSLY: