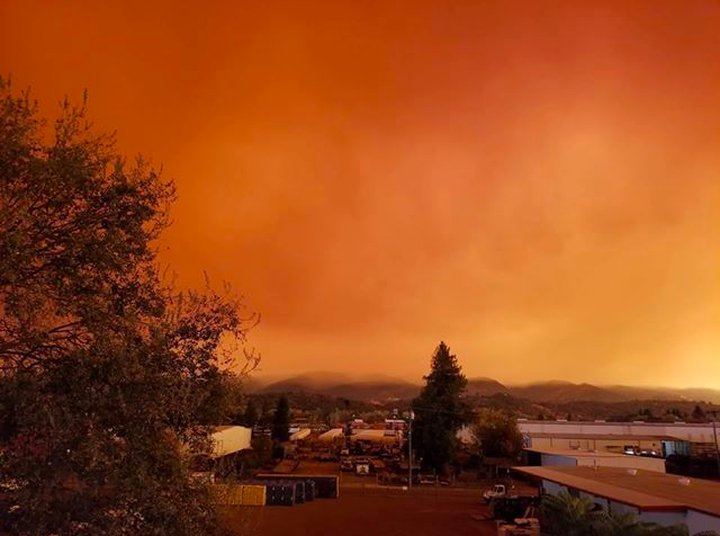 The Camp Fire burning outside of Paradise in Butte County has become the most destructive in California history, spreading to 100,000 acres and taking at least nine lives, as reported by the Butte County Sheriff's Office.
Here is an update from Cal Fire this morning:
Firefighters have made some progress, with the fire now reported at 20 percent containment. About 6,453 residences and 260 commercial buildings have been destroyed. Evacuation information can be found on the Cal Fire website.
Smoke from the fire continues to affect the southern parts of Humboldt and Trinity Counties and much of Mendocino County. The Mendocino County Air Quality Management District is reporting air quality in the "unhealthy" range for Willits and the "hazardous" range in Ukiah.
The National Weather has also issued red flag warnings across northern California Saturday evening through Monday morning, saying that gusty winds combined with dry vegetation will increase the threat of wildfires.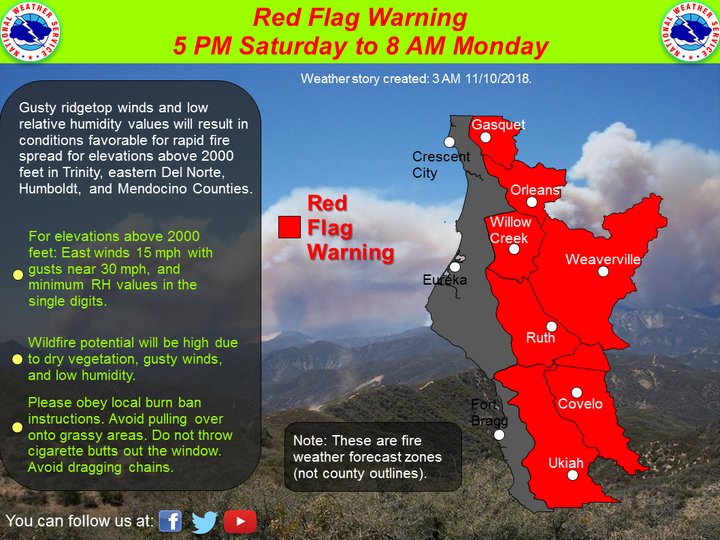 ###