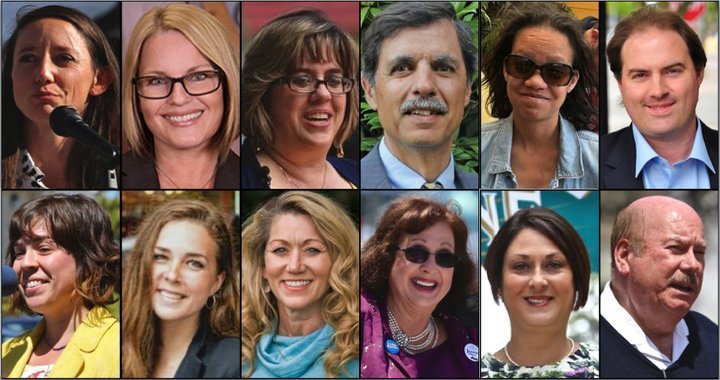 With Election Day just a week away, campaigning and fundraising have entered the final stretch. Eureka candidates, flush with more than $155,000 in donations, have been spreading their respective messages through media old and new, from radio to print, television to the internet, and even, in one case, a big ol' billboard.
While the offices up for grabs in Eureka are theoretically nonpartisan, this is 2018, and the divisiveness, misinformation and bile infecting the nation's political discourse have oozed through the Redwood Curtain. Much of the online discourse carries an angry, apocalyptic tone, particularly with regards to needle exchange and homelessness.
Last Thursday marked the final pre-election reporting deadline for campaign financing, and the money has continued to roll in since the last report. Judging by the donations (and the grouping of yard signs), the lines of ideological demarcation are stark, and they run through the community. Several donors have chosen to finance a slate of candidates, and with the city's newly enacted True Ward system, predicting winners is more challenging than ever.
Below we take a closer look at the latest round of donations, ward by ward as well as in the citywide mayoral contest.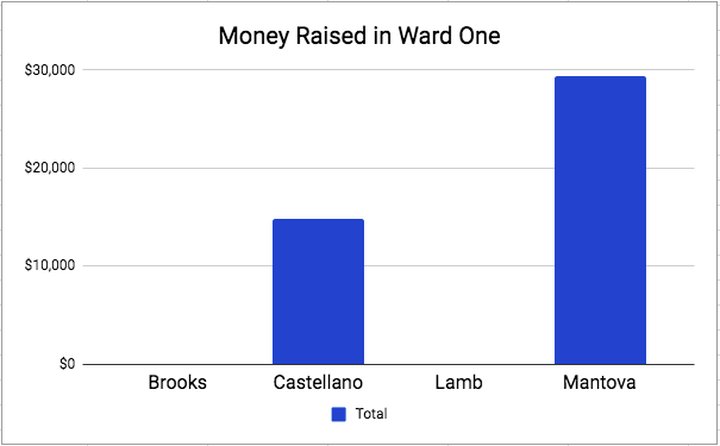 With Marian Brady termed out, there's no incumbent running in Ward One, and a whopping four novice candidates have stepped up in hopes of filling the void.

Ward One, which encompasses much of the city's economically depressed yet community-minded west side, has the fewest registered voters of any ward (fewer than 1,900 as of last month). But that hasn't prevented controversial small business owner Anthony Mantova, who is stridently anti needle exchange, from hauling in more money than any other Eureka candidate, including those in the mayoral race, which is held citywide.
Through October 20 Mantova had brought in $29,424, including $7,665 since last month's report. Among the donors who've given the city-mandated $500 maximum donation are:
John McBeth (retired president of O&M industries)
Jackie McBeth
C. Robert Barnum (of Barnum Timber Co.)
Patricia Boyle Barnum
George Schmidbauer (of Schmidbauer Lumber Co.)
Mary Schmidbauer
Hank Pierson
Mid City Motor World
Harper Motors
Mantova's campaign has spent $19,439 of those funds, including $1,570 on a billboard just south of the Elk River Road exit and more on radio and television ads.
His closest challenger, in terms of fundraising, is Synapsis Artistic Director Leslie Castellano, whose platform includes community engagement, anti-bias training and arts initiatives.
Through October 20 Castellano had brought in $14,758, including $6,811 for the latest reporting period. Her $500 donors include:
Guy H. Rocourt (owner of Los Angeles-based Papa & Barkley, manufacturer of CBD-infused products)
William Pierson (owner of Pierson Building Supply)
The National Union of Healthcare Workers Candidate Committee for Quality Patient Care and Union Democracy
The Northern California Carpenters Regional Council Small Contributor Committee
Catherine Sennot
Christine Champe
Both Hailey Lamb, a progressive, and Caroline Brooks, a conservative, say they're planning to keep their fundraising and expenditures below $2,000, meaning they're not required to submit California Form 460s disclosing their donations.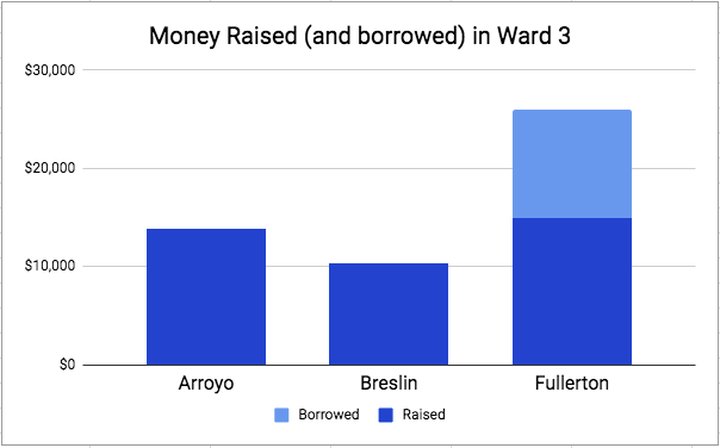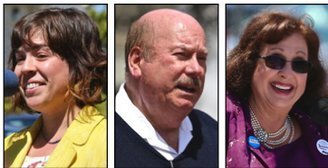 Certified Public Accountant John Fullerton has accumulated quite a bit more money than his competitors in this three-way race, but that's because he has loaned his own campaign more than $11,000, including nearly $5,000 during the latest reporting period.
While the city caps campaign donations at $500, the city code includes no such limit for self-financing a campaign. The California Fair Political Practices Commission sets a candidate loan limit of $100,000.
Fullerton's backers include some of the same moneyed conservatives backing Mantova, though not always at the same level. George and Mary Schmidbauer, for example, gave the Fullerton campaign $250 apiece — half what they gave Mantova. John McBeth also chipped in $250 this period, for a year-to-date total of $350.
Fullerton's $500 donors from this reporting period are C. Robert Barnum and Patricia Barnum. Jackie McBeth gave $250 this period and had given another $250 earlier this year, meaning she's now reached the $500 max donation for Fullerton.
Incumbent Natalie Arroyo, a member of the U.S. Coast Guard reserve who works for Redwood Community Action Agency, brought in another $3,553 during the latest period for a campaign total of $13,905 through Oct. 20.
Arroyo's $500 donors from the latest campaign forms include:
Guy Rocourt II
Carlos Ramirez-Quintero
David Mulhern
Edward Olsgard
The Humboldt Democratic Central Committee
Northern California Carpenters Regional Council
Jeannie Breslin, a retiree and neighborhood watch organizer, brought in just over $2,100 during this filing period, bringing her campaign total up to $10,358. She shares some donors with Mantova and including C. Robert "Bob" Barnum, who appears to have given her a bit too much: According to Breslin's latest 460, Barnum has donated $575 to her campaign this year, exceeding the city's campaign limit.
His wife, Patricia Barnum, also chipped in $500. Eureka City Clerk Pam Powell tells the Outpost she spoke with Breslin and was told that the Barnums donated $75 earlier this year at a fundraiser.
"Jeannie also caught the error and is returning the $75 donation," Powell wrote in an email to the Outpost. "She will be submitting an amended 460 within the next week showing the refund."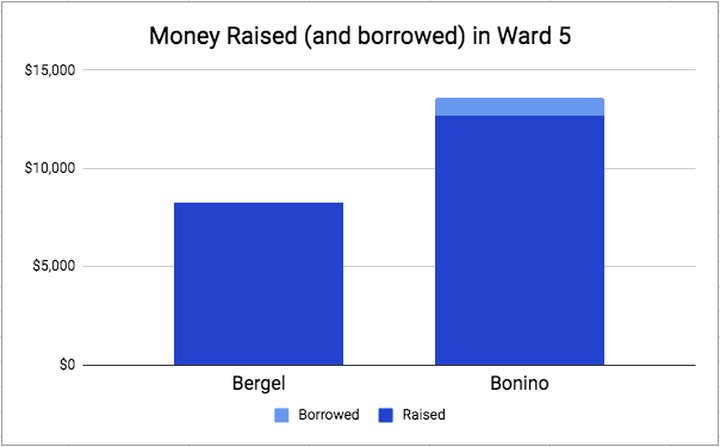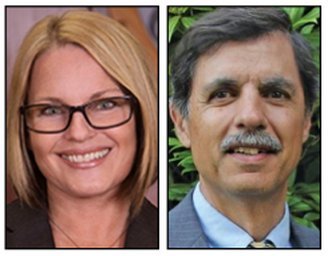 Once again the conservative candidate — in this case, Humboldt State University payroll tech Joe Bonino — enjoys a financial advantage. Bonino brought in $6,459 this period, extending his fundraising lead over incumbent Kim Bergel.

Through Oct. 20 Bonino had raised $12,712 to Bergel's $8,229. The big conservative donors in this year's contests can be found on Bonino's 460s. His campaign's $500 donors from this period:
George Schmidbauer
Mary Schmidbauer
Mid City Motor World
Harper Motors
L&H Properties
Robert Barnum
Patricia Barnum
Bonino's campaign has has also received $499 from Rob McBeth and $400 from Jackie McBeth.
Bergel, who works with developmentally delayed students at Eureka City Schools, brought in $3,098 this period, bringing her campaign's year-to-date total up to $8,229. Here's a list of her latest top donors, all of whom contributed at the $500 level:
Jon O'Conner
William Pierson
Carpenters Local 751
David Mulhern
National Union of Health Care Workers 5801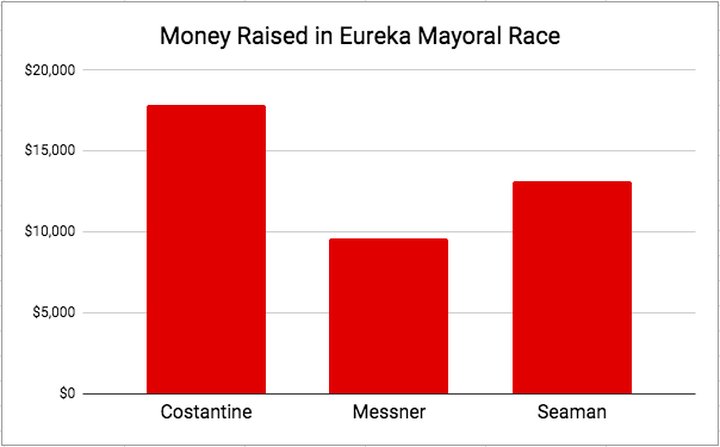 Michelle Costantine, founder of the "fed up" community action group Take Back Eureka, has brought in the most money among the three mayoral candidates thanks to many of the same folks who've backed Mantova, Fullerton and Bonino. John McBeth has given her campaign $399 this year and his wife Jackie has given $459.
Costantine brought in $7,255 this period for a year-to-date total of $17,840. Here's a list of the $500 donors to Costantine's campaign from the latest filing period:
Barry Smith Construction
Harper Motors
Mid City Motor World
C. Robert Barnum
Patricia Barnum
L&H Properties
Ron Lundblade
Susan Seaman, whose donors come from the progressive side of the community dividing line, has raised the second-most in this race with $13,159 to date, including $2,245 from the latest filing period. Her $500 from this latest period include David Mulhern, the Northern California Carpenters Regional Council Small Contributor Committee, and the Laborers International Union of America.
Heidi Messner, who's a pastor at Eureka Faith Center and incumbent city council member with two years left on her term representing Ward Two, raised $4,843 this period, bringing her campaign's year-to-date total to $9,645.
Messner's big donations this period include $500 from Charlotte Crouse, a retired resident of Tulsa, OK, and $500 from Gary Harner, an insurance salesman from Eureka.
With many mail-in ballots already submitted and less than a week before the polls open, it won't be long before we see if these monetary results correspond with victory on Election Day.
###
PREVIOUSLY: