A preliminary hearing for fisheries biologist Dr. Joshua Strange, accused of sexually molesting a 9-year-old girl, has been scheduled for November.

Deputy Public Defender Luke Brownfield, representing Strange, told Judge Dale Reinholtsen he expects "a bit of a lengthy preliminary hearing, I would say three hours at least." Brownfield also said he is waiting for some evidence he requested from the District Attorney's Office. The preliminary hearing was set for the morning of Nov. 27.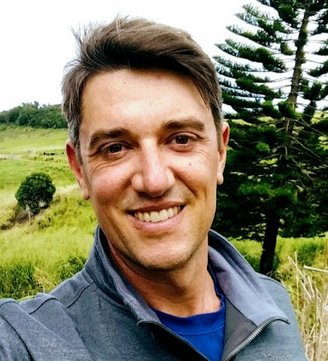 Strange was arrested on a warrant on Aug. 31 in a Hoopa-area residence and remains in custody on bail of $1.4 million. Sheriff's deputies found him hiding in a closet in the home on state Highway 96.
The 43-year-old fisheries biologist and river-restoration expert has pleaded not guilty to two felony counts of oral copulation or sexual penetration of a child under 10 years old and two felony counts of lewd or lascivious acts on a child under 14. A conviction on the charges related to a child under 10 could mean a prison term of 15 years to life.
According to the written criminal complaint, the molestation occurred between January 2014 and August 2015. One of the acts allegedly occurred on the child's ninth birthday.
Deputy District Attorney Carolyn Schaffer was in court for the prosecution.
###
PREVIOUSLY: