The preliminary hearing for murder suspect Zachary Cordell Harrison was canceled today when the prosecution's main witness didn't show up for court.

Judge Timothy Canning issued but held an arrest warrant for missing witness Tory Hennings, who was scheduled to testify about what happened on Sept. 17, 2017, the day Harrison allegedly shot and killed 58-year-old Robert James Robert Holtsclaw in Alderpoint. Hennings did come to court last month, but the preliminary hearing was continued and he was ordered to return today.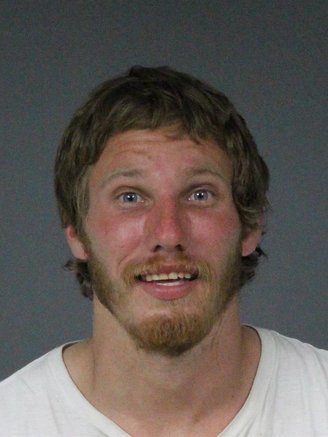 Deputy District Attorney Joel Buckingham told Canning that Hennings' brother was planning to drive him to court, but the brother wasn't able to reach him. The arrest warrant will be held until Sept. 11, the new preliminary hearing date.
Harrison, 28, was given the option today of a preliminary hearing without Hennings, with another witness or witnesses testifying, or delaying the hearing in hopes Hennings will show up next week. He chose to wait, although Deputy Public Defender Brie Bennett told the judge Harrison has been in custody for some time and is "eager to move forward with the proceedings."
Harrison, who managed to escape several times during an eight-month manhunt in Southern Humboldt, was caught and arrested in early June in the Walmart parking lot at Bayshore Mall. He is charged with first-degree murder and personal use of a firearm to kill someone. If convicted Harrison could be sentenced to two life terms in state prison.
According to Sheriff's Department reports on the shooting, Harrison shot and killed Holtsclaw as the older man sat in his truck on Sixth Street in Alderpoint. Another man in the truck fled and contacted law enforcement.
###
PREVIOUSLY