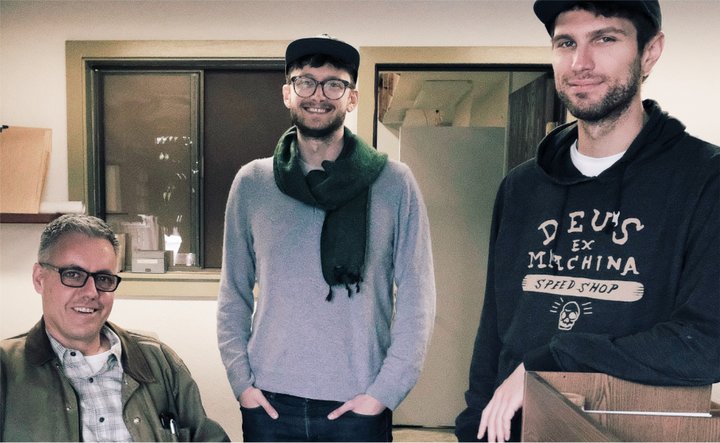 Arcata resident Scott Davies has been working in the Humboldt weed industry for three decades now, and he said the transition to a legal marketplace in California has been tougher than expected on growers.
"There's a lot of pain and loss at the farm owner level," he said. "I say this as farm owner myself."
Not only do licensed cultivators have to deal with a whole new array of taxes, fees and regulations; they're also being pinched by razor-thin margins on the weed they produce and sell. Most of the profits in the legal marketplace are going to dispensary owners, Davies said, thanks to "an egregious markup at the retail level for consumers. It's just a fact."
Last year, Davies and a couple of his colleagues came up with the idea of for a different model. Flower Co., the startup Davies founded with Ted Lichtenberger and Tony Diepenbrock, sells directly to consumers who pay an annual membership fee of $79, which gives them access to a menu of name-brand cannabis products for up to 50 percent less than standard retail prices.
Dubbed the "Costco of Cannabis," Flower Co. has already made an impression in Silicon Valley, attracting attention and investors at the latest Y Combinator, the elite startup incubator that helped launch the likes of Airbnb and Dropbox.
Using an e-commerce platform, Flower Co. offers both wholesale sales and delivery (through licensed couriers), and the service is already up and running in the Bay Area and Los Angeles with plans to launch soon in Sacramento and San Luis Obispo.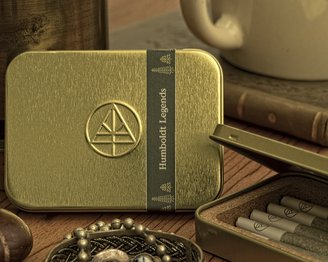 But Davies said he and his partners are most excited about launching here in Humboldt County, which they plan to do this weekend (4/20, natch). With a packaging and distribution facility on West End Road, in Arcata's Cannabis Innovation Zone, Flower Co. has partnered with the Humboldt County Sun Growers Guild to supply product and serve as its local delivery partner.

"The market transition meant a loss to farmers, but the other side of the coin is the huge increase to investment in light industrial in Humboldt County," Davis said. "There are a lot of living-wage jobs paying $20 to $25 an hour, working 9-5."
Flower Co. now has close to 40 employees, with teams in the Bay Area and Southern California. But most of their employees work in the 18,000-square-foot Arcata warehouse, from which all the company's products are packaged and shipped.
"We had a choice as to where to center operations," Davies said. "To us it was clear that we not only wanted to source the product here, but we also wanted our entire pick-and-pack operation in Humboldt County."
Here's a bit more about how the service works: For the annual $79 fee, members get access to a menu of products including edibles, pre-rolled joints, indoor and outdoor flower and more. A $119 "Gold" membership allows you to buy live resin concentrates, shatter and vape cartridges. Orders are accepted on the weekends, beginning at 4:20 p.m. Fridays, and delivered to your house the following week. (There's a $10 delivery fee, and you have to be there to sign for it.)
The cannabis website Leafly noted in a write-up about Flower Co. that the service works well for daily smokers who can afford to buy in bulk and don't mind waiting a few days for delivery. It's less well-suited to anyone making small purchases, those who don't really know what they want to buy and anyone who can't afford the membership fee to get started.
Davies said Flower Co.'s delivery model — the first of its kind — also appeals to people who, for whatever reason, don't want to be seen going into a dispensary, including teachers, certain professionals and some older consumers.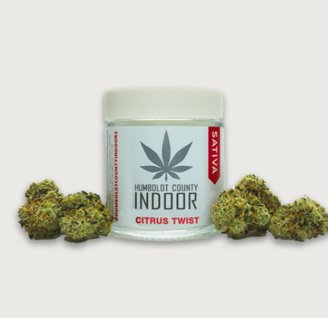 Seasoned weed reporters have been impressed with the company's low prices. Looking at the current menu we see eighths-of-an-ounce for as low as $10 (not counting a couple of 4/20 promos for $6 apiece). Ounces are going for as low as $59 and as high as $160 for "top shelf" indoor strains such as Super Glue.
Davies said the company is able to achieve such low prices thanks in part to the membership fees, which helped with startup costs, but also by keeping inventory extremely low and using online platforms such as Onfleet to ensure that delivery routes are as efficient as possible.
He believes this model will wind up being better for growers, too.
"The drop in price is not a drop to the producer; it's to the consumer," he said. "We're just cutting out the 400 percent markup at the retail level, which means we will be able to move much more product, generating more [revenues] to Humboldt County farmers as we add customers."
Flower Co. currently works with about five dozen farmers, and many more are likely to become involved through the company's partnership with the Humboldt County Sun Growers Guild. While some of the product is sourced from outside the area, Davies said the company's founders are focused on getting flower from "our home county," Humboldt. And they're excited about coming online locally, too. (They'll be participating in this weekend's 4/20 festivities.)
"As excited as we've been to launch in California's main population centers, we're really most excited to bring this model home to Humboldt County," Davies said.