In just a few minutes here — round about 8:45 a.m., if all goes according to schedule — your Facebook wall and Nextdoor feed is going to go all a-wobbly in the bowels. A police convoy of unprecedented magnitude will soon unleash every siren it can commandeer and scream its way over toward Target, and some of our neighbors will take their terror at this development to the socials.
You can tell them to fear not! The magnitude of that convoy is only "unprecedented" if you forgot about last year, and the year before that, and the year before that, and etc., etc.
It's "Shop With a Cop" day! That's the day that Eureka police and a great number of allied agencies take a bunch of kids in need of presents out for a Santa run.
It's a very neat and fun thing that they do, even if it does, every year, prompt some residents to run for their nuke shelters. The cops and firemen and paramedics and such all gather with the kids at the Sequoia Conference Center, everyone eats breakfast, and off to Target they go! Each kid gets his or her own cop car/fire engine to ride in, and of course you can't take a kid for a ride in an emergency vehicle without blasting the siren.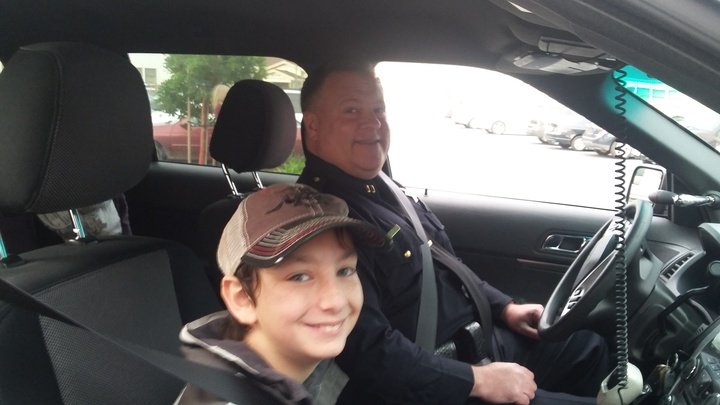 The kids who get this treatment are kids who have been preregistered for the event by various partnering agencies that work with children. They each get a gift card to spend, plus Target throws in some, and they run around the store with their new cop-buddy in tow, checking out this toy and that. Fun.
So that's what those sirens are.