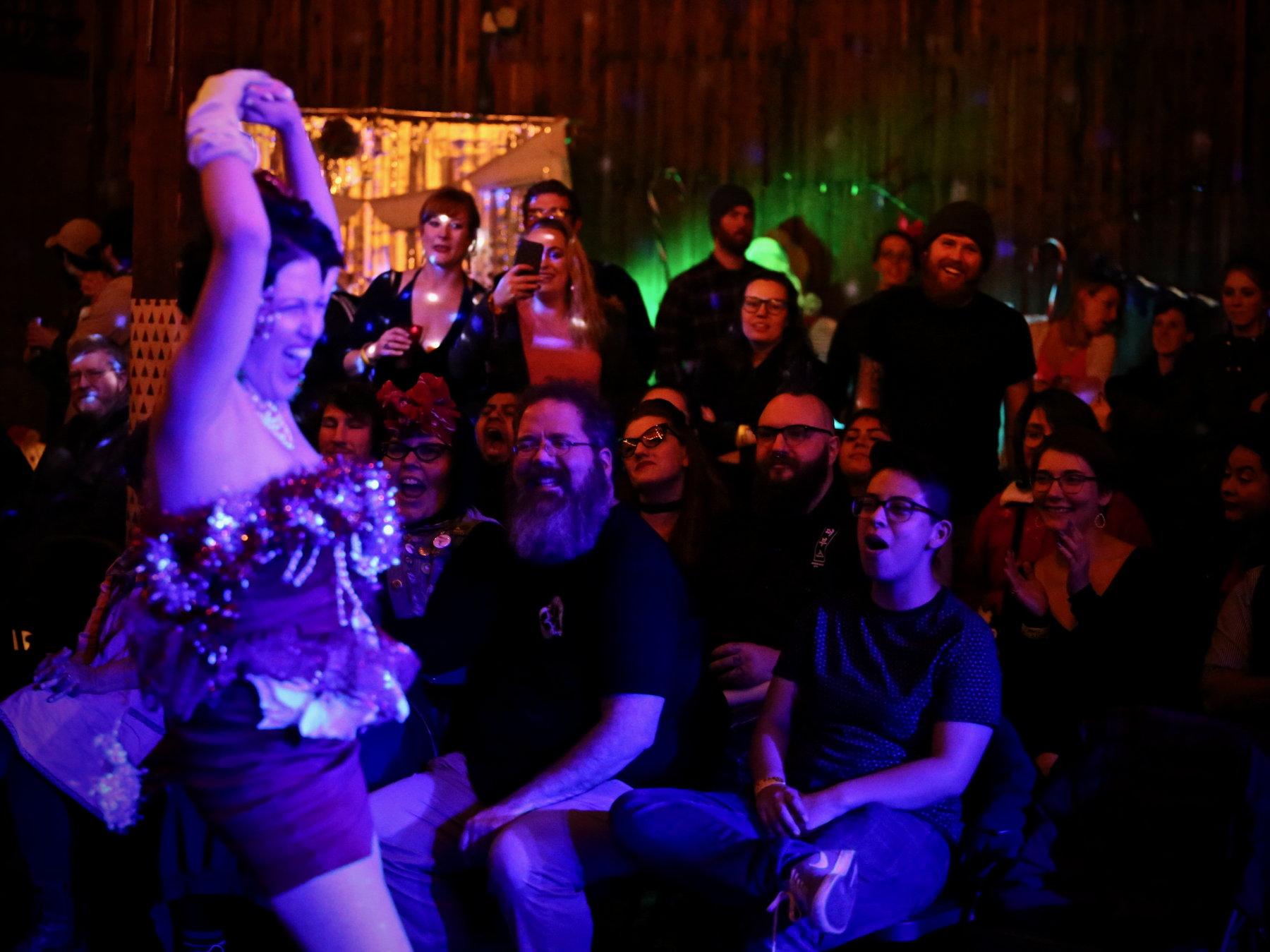 Joy to the world! The pasties hath come.

On Friday night Booth Brewing Company's Eureka manufacturing facility was transformed into a festive burlesque lounge for SCRAP Humboldt's "Tease the Season" benefit show which predominantly featured performers with the locally based Va Va Voom Burlesque troupe.
The Outpost was witness to the all the holiday cheer and offers up some of the tamer imagery captured that night.