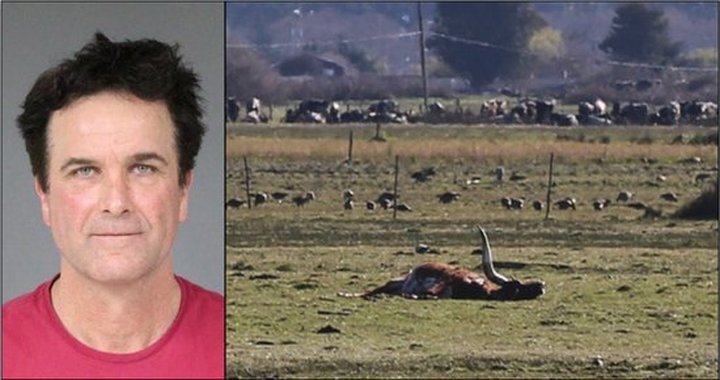 Jurors in the trial of Arcata rancher Ray Christie completed their third full day of deliberations today without reaching a verdict. This afternoon the jury asked for the dates on which several photographs in evidence were taken. Most of the photos shown during the trial were of cow carcasses or cows in poor condition.
Jurors also wanted the court reporter to read back part of the testimony of Brandon Horn, who was a full-time ranch hand for Christie when his properties were raided in March 2018. Horn testified that when he left Christie's Arcata ranch about 10 p.m. on March 18, there were no penned-up cattle in the barn and no cattle in a muddy corral outside.
Horn said an unknown truck driver must have dropped the animals, including three dead calves, in the middle of the night.
Judge Christopher Wilson stated for the record that in addition, a lone juror later handed the courtroom bailiff a note he wanted delivered to the judge. Other jurors asked to see the note, and then the juror's question was withdrawn.
Christie, 56, is charged with 38 counts of dumping cow carcasses within 150 feet of state waters and four counts of animal cruelty. The jury was expected to resume deliberations tomorrow morning
PREVIOUSLY: