Video by Mike Jensen.
Yesterday afternoon, Humboldt County residents Mike and Ronda Jensen were taking their usual stroll down Centerville Beach with their black lab Bailey, soaking in the sights of puffy clouds, ocean swells and windswept bluffs.

Not a half mile from the parking lot, Mike Jensen noticed something different about yesterday's walk: dust rolling down the hillside.
"I told her that it was getting ready to slide, so I got my phone out and took this awesome video," Jensen told the Outpost. "It dumped pretty quick."
Within seconds, what appeared to be hundreds of pounds of dirt began steaming down the bluff and onto the shore below as nearby beachgoers looked on.
While these Centerville Beach slides aren't captured on camera often, they're an all-too-common occurrence for county government officials.
Two years ago, the slides came within inches of bringing down a pair of crosses that had been perched on the crumbling hillside since 1921. The rapid erosion sparked county workers and volunteers into action, pulling the crosses from the ledge and out of harm's way.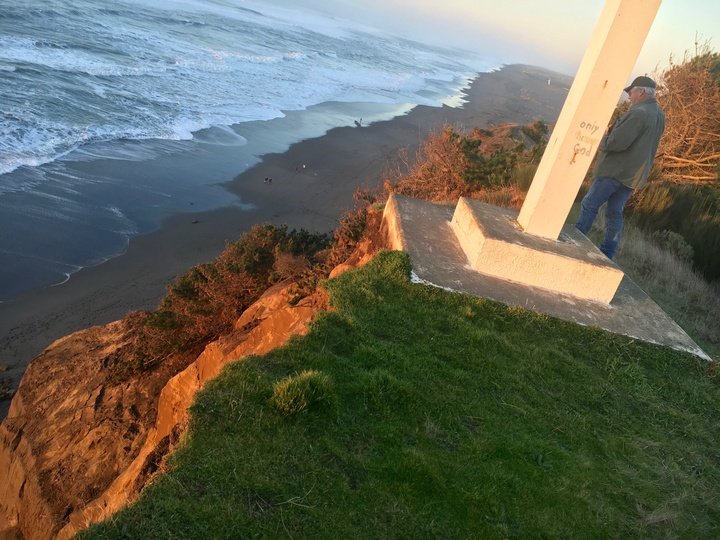 But the ever-growing concern for county personnel is when —not if — the slides will reach Centerville Road, and First District Supervisor Rex Bohn says the number of slides has picked up in the last few weeks.
"It's been sliding for two weeks," Bohn said. "I was there last week and it had eaten out quite a bit of the wall. Mother Nature's been making her call with the higher tide and the weather."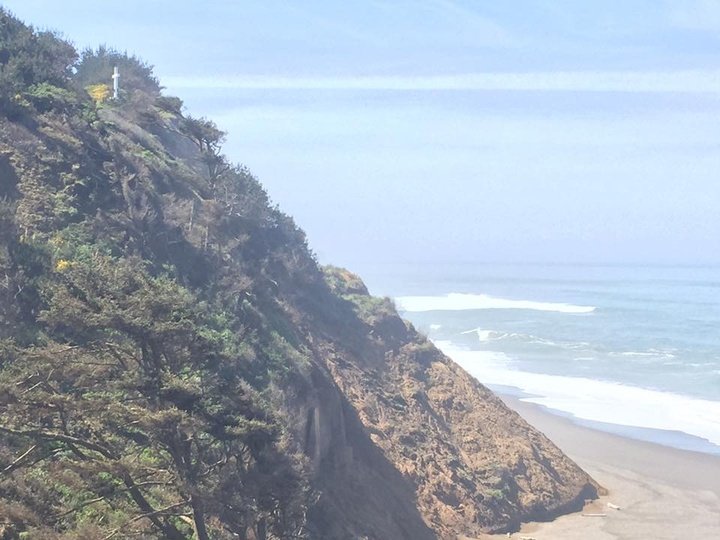 While the crosses were pulled from the cliffside fairy easily, moving a county road would be a whole lot more complicated — not to mention, expensive.
"Public Works have been doing everything they can to keep that road open," Bohn said. "To say we're looking at alternative roads would be an understatement. We're trying to be as proactive as possible behind the scenes to make this a bearable situation for the residents who live on the other side of the road."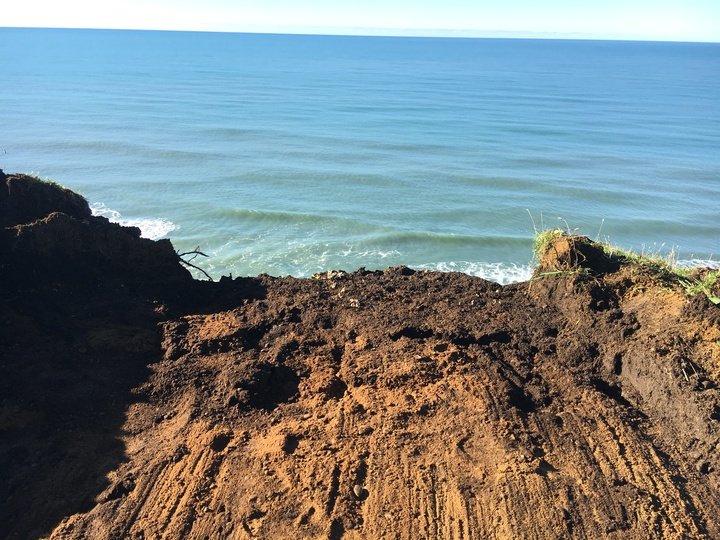 But County Roads Division Manager Steve Finch said he's not overly concerned with the the road washing away at this point, as it's still 40 feet away from the slide at its nearest point.
"We still have a pretty good buffer right now, and we're working on a backup plan," Finch said. "That whole bluff, from as long as I've been around, has been falling off. It's worse this year, [but] we're not too worried about it right now."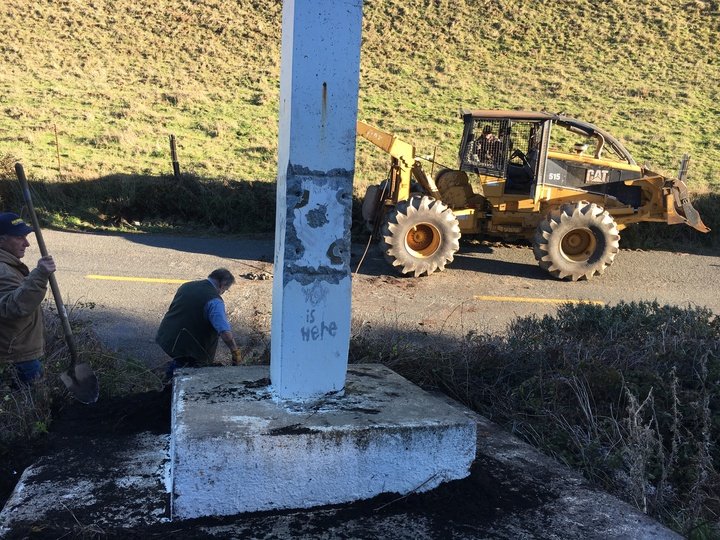 The county's backup plan? If a huge chunk of Centerville Road should suddenly and unexpectedly slide down the hill, they'll move the road farther away from the cliff.
"We're working on a long-term plan for an actual bypass for that area, but it's still a ways down the road," Finch said. "We're certainly not going to let anyone be in danger. To get there, it's taken many, many years. Little chunks come off when we have high tides and we watch it daily; it's very unlikely that a big chunk of it would go away and take out the road."