The father of hit-and-run victim Faith Tsarnas, now facing his own hit-and-run charge, has posted bail and is out of custody.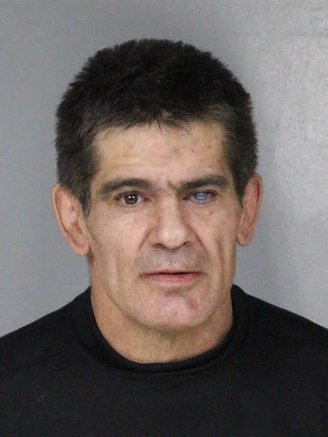 Jeffry Lee Tsarnas posted $35,000 bail yesterday about 5 p.m. and showed up for his bail hearing today in jeans instead of the orange jumpsuit he wore at his arraignment last week. Deputy Conflict Counsel David Lee, representing that office today in Judge Kaleb Cockrum's court, waived time for a speedy preliminary hearing.

Cockrum ordered the 55-year-old Tsarnas to abstain from alcohol and not drive after using alcohol or any controlled substance. His preliminary hearing was scheduled for March 7.
Tsarnas' daughter, 14-year-old Faith Lorraine Tsarnas, was killed in July 2016 when struck on Eel River Drive by a Jeep driven by Marcia "Marci" Kitchen. She was driving drunk. Her own daughter, Kiya Kitchen, was also killed. The two teens had been skateboarding on the road when hit from behind.
Jeffry Tsarnas has filed a civil suit against Marci Kitchen, and he also spoke during the hearing when Kitchen was sentenced to eight years in state prison. Now he is accused of running over a 47-year-old woman on Fernbridge, then fleeing the scene. Two months later the victim, Marie Kelley, is still in a wheelchair with a severely fractured ankle.
Kelley's attorney, Patrik Griego, attended the hearing today and asked Cockrum to place restrictions on Tsarnas "because of the allegation of drinking and driving."
Tsarnas is not charged with DUI. Two days after the incident he went to the California Highway Patrol, saying he had not been drinking and thought he hit an animal on the bridge. But Griego said during Tsarnas' arraignment last week that Tsarnas admitted to a witness he had been drinking and using methamphetamine, and the person he hit "flew a long distance."
The penalty for fleeing the scene of an accident depends on whether the victim's injuries are considered serious and permanent. If so, the maximum penalty is four years in prison.
# # #
Attempted-murder suspect Erick Battersby, accused of slashing his girlfriend's father's throat, pitched a fit in court this morning as attorneys and Judge Timothy Canning were attempting to confirm a date for his jury trial.
Battersby, who has been in jail for more than two years, said he has filed a writ to have his case dismissed because he wasn't tried within 60 days.
"This court lacks jurisdiction," Battersby insisted as defense attorney Russ Clanton tried to calm him down and shut him up.
"Erick! Erick! I'm here to help you!" Clanton said.
"You're here to help me in a sense," Battersby replied. "But you are all in a club called the Bar Association. You can't proceed with this (trial scheduling) until I get a ruling on my petition."
Battersby finally quieted down when the court clerk advised that a hearing on his writ is set for tomorrow morning.
Despite the interruptions, Clanton and Deputy District Attorney Roger Rees were able to agree on a trial beginning Jan. 25. Clanton said he estimates the trial will take two weeks, including jury selection.
Battersby, 34, allegedly slashed Mark Minton's throat as Minton slept on a couch at a friend's home in McKinleyville. Minton testified at the preliminary hearing that he woke up feeling a knife blade on his throat and hearing Battersby screaming that he was going to kill him. He also said Battersby put his thumb in his eye, "trying to tear my eye out."
According to Minton, Battersby was dating his daughter and was angry that he had turned her in to authorities because he didn't approve of the way his grandchildren were living.
Minton's neck wound was treated with a "butterfly" bandage.
# # #
A Feb. 1 trial has been set for former Correctional Officer Cory Jordan Fisher Sr., accused of sexually molesting three boys and three jail inmates.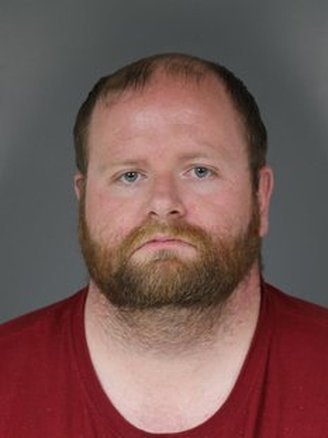 The trial had been set to begin this morning but didn't proceed because of scheduling issues. The prosecutor, Deputy District Attorney Stacey Eads, is in trial on another molestation case. Attorneys also are waiting on a report that hasn't been received.

Fisher, 31, has been held for nearly 18 months in the jail where he worked for 11 years as a correctional officer. His case has been delayed numerous times, mostly because he has had a half-dozen different lawyers. He has expressed frustration more than once over the postponements. Today he sighed loudly several times as his current attorney, Deputy Conflict Counsel David Lee, spoke with the judge about scheduling problems.
Fisher has reluctantly entered a time waiver on several occasions but has withdrawn the waiver and must go to trial by Feb. 1. He is charged with sexually assaulting three young boys and three prisoners, one of whom says Fisher put a taser to his head and forced him to perform oral sex.
Two trial witnesses who had been summoned to show up today were not in court. Lee called out their names, John Ellis and Quentin Williams, but there was no response.
"They may be in custody," Lee told Judge Timothy Canning.
Jail records show Williams is indeed in jail on a charge of violating the terns of supervised release. Ellis is not in custody.
# # #
Judge Christopher Wilson reluctantly granted another continuance this morning in the trial of James Arthur Merrick II, charged with murdering a teenage girl who died after being struck by Merrick's truck as she walked along Central Avenue in McKinleyville.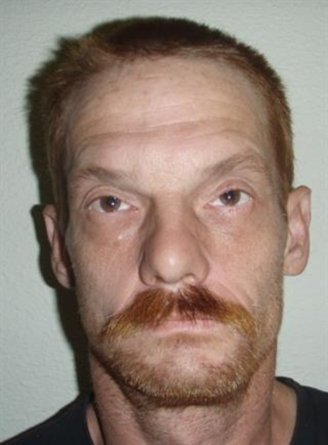 Deputy Conflict Counsel Meagan O'Connell, representing Merrick, said that among other issues she just recently received the toxicology report done on Merrick. She also is trying, with difficulty, to schedule a number of experts to testify for the defense.

O'Connell said she can't be prepared by Feb. 25, the date scheduled for trial.
Deputy District Attorney Trent Timm objected to the continuance, saying the case is old and needs to be resolved.
"It's got over two years on it," Timm said. "(The delay) is prejudicing the People's case by aging it, making the People's evidence go stale."
O'Connell responded that she has had the case for only a year. And the recently received toxicology report "now needs to be analyzed."
Wilson granted the continuance, but said two years has been a long time for everyone involved.
"It's almost cruel to the victim's family," the judge said.
Merrick allegedly was driving drunk when his pickup truck struck and killed 16-year-old Tessa Gingerich. He was charged with murder because he had a previous conviction for alcohol-related driving. He was still on probation for that crime when Gingerich was killed.
# # #
A March preliminary hearing has been set for a Hoopa-area fisheries biologist accused of molesting a 9-year-old girl.
Today Judge Timothy Canning scheduled a March 14 hearing for Dr. Joshua Seth Strange, who has been in jail since his arrest in early September. Strange, a well-known fisheries biologist and river restoration expert, is charged with two felony counts of oral copulation or sexual penetration of a child under 10 and two counts of lewd or lascivious acts on a child under 14.
Strange is represented by Deputy Public Defender Luke Brownfield, and Deputy District Attorney Stacey Eads is prosecuting the case.
The 43-year-old Strange was arrested on a warrant at his home on State Highway 96. Sheriff's deputies reportedly found him hiding in a closet.
# # #
An 84-year-old Eureka man was released from jail today on the condition that he not contact his 82-year-old battered wife.
Judge Kaleb Cockrum agreed to release Paul Henry Maisenbach Jr., who has been in Humboldt County Correctional Facility for eight days, but warned him "to completely stay away from the victim."
Maisenbach was arrested Jan. 13 after, according to the criminal complaint, he committed misdemeanor battery by "willfully and unlawfully using force or violence" on his wife.
The elderly Eureka man had been referred to the Probation Department's supervised release program, which evaluates an inmate and makes a recommendation on whether they should be allowed out of jail under supervision. The program also gives the person a score of zero to 10, according to whether they pose a risk to public safety and/or are likely to commit more crimes.
"He got a zero," Deputy Public Defender Luke Brownfield told the judge. He asked that Maisenbach be released on his own recognizance.
Deputy District Attorney Tobias Hasler said Maisenbach should be supervised, noting that "the victim does not wish the defendant to be released."
According to his post on a high school reunion website, Maisenbach and his wife have been married more than 55 years. They have lived in Eureka since 1954.
Maisenbach was ordered to be back in court on Feb. 4.