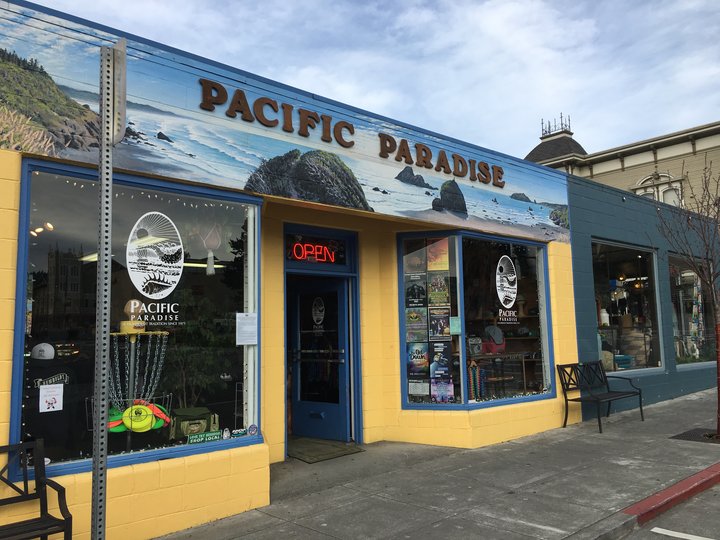 Humboldt County's oldest head shop (do people still call them head shops? LoCO is not that cool) might soon be selling more than pipes, bongs and Bob Marley posters. After operating in downtown Arcata for nearly 48 years, Pacific Paradise is looking to expand into cannabis retail sales.
"It's kinda fun, sinking your teeth into something different," Pac Paradise owner Nick Matthews told the Outpost. Matthews has owned the store since 1996 and says he's always hoped to sell cannabis there someday.

Pacific Paradise is one of two businesses applying for cannabis sales permits in Arcata, which will be reviewed at the planning commission meeting next week. These are the first two business to request permits since Arcata's cannabis ordinance went into effect last July.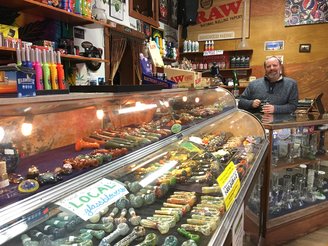 The ordinance allows for cannabis retail sales and services in most commercial zones in Arcata, limited to 15 permits for the city. With two dispensaries already operating in Arcata — The Heart of Humboldt and the Humboldt Patient Resource Center — that leaves 13 to be dispersed.
Matthews is excited to be one of those 13 and about six months ago he changed the store's layout in anticipation of the transition.
The cannabis paraphernalia, once restricted to a tiny area of the store, is now proudly displayed in the center. With the change, the shop also became 21 and up, a shift the store needed to make to be able to eventually sell cannabis.
If the permit is approved Matthews plans to make more changes to the store, including tables in the front area so people can wait comfortably while perusing the weed menu. He'll also be removing the clothing racks and the poster selection. But don't worry, all you disc golfers out there — the store will keep carrying discs.
When it comes to the front of the shop, Matthews is all about tasteful discretion. He does not want to display anything cannabis-related in the windows and plans to be extra cautious about the shop's appearance.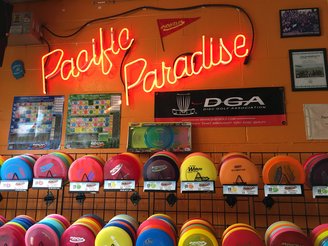 "We won't allow any kind of hanging out or vagrancy in front of the store," he said. "Want to keep this section of town as inviting as possible."
In addition to interior improvements, Matthews said he will need to make sure the staff is properly vetted and trained. If everything goes as planned, he is hoping to have a grand opening for cannabis products on (you'll never guess) April 20, 2019!
The other permit application is for a proposed dispensary called Fireplace, located in the same building as Humboldt Jiu Jitsu on F Street. The city staff report indicates that the space would be dedicated primarily to local cannabis products, with some other merchandise as well.
Arcata City staff is recommending approval for both projects. Senior Planner Joe Mateer told the Outpost that city staff even made suggestions to the applicants, like extending their hours of operation, to help ensure that their businesses will be a success.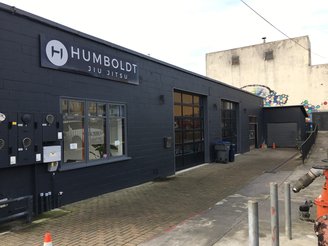 Mateer has been trying to help Arcata's transition into recreational cannabis sales since the ordinance passed. He even hosted a workshop for interested business owners back in July. But he does anticipate some possible roadblocks and questions from the community, especially for this first round of applicants.
"These are the first ones to test the waters and see what the concerns of the community may be," he said.
The Arcata Planning Commission will meet on Tuesday, Jan. 8 at 6 p.m. in Arcata City Hall 736 F Street. You can view the full agenda here.
###