###
Former county building inspector Patrick McTigue made the rounds with a story about an imaginary marijuana delivery business in Sacramento, and in the process managed to bilk trusting Southern Humboldt residents out of everything from thousands in cash to bottled water.

Such was the testimony today from six witnesses called by the prosecutor, Deputy District Attorney Adrian Kamada, who is presenting evidence that McTigue committed 10 felonies, including grand theft, soliciting bribes and attempting to dissuade a witness.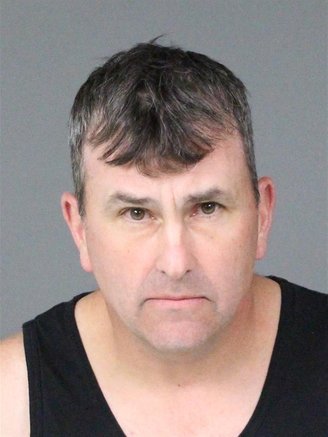 The preliminary hearing began this morning before Judge Timothy Canning and lasted all day, concluding at 4:30 p.m. without time to present the final witness in the case. The hearing was expected to resume this morning.
The Outpost will publish a full story tomorrow about the hearing, detailing testimony from alleged victims Richard and Lacey Amaral, Lloyd Julien, Jeremy Kurtz, James Alves and Jesse Genaro. Some were growers hoping to get their permit processes fast-tracked. Others were persuaded to invest in McTigue's fake dispensary in Sacramento, which he promised would be worth millions in a couple of years.
Alves gave McTigue about $10,000 worth of cannabis edibles, which McTigue was going to sell at the nonexistent dispensary. And Kurtz, the owner of a water company in Fortuna, testified that all he did was donate some water that McTigue claimed was being given to St. Jude Children's Hospital. Later Kurtz learned McTigue was telling people he owned the water company, and he was offering people jobs.
Kurtz doesn't know what happened to the water.
McTigue, who is not in custody, is represented by private attorney Neal Sanders.