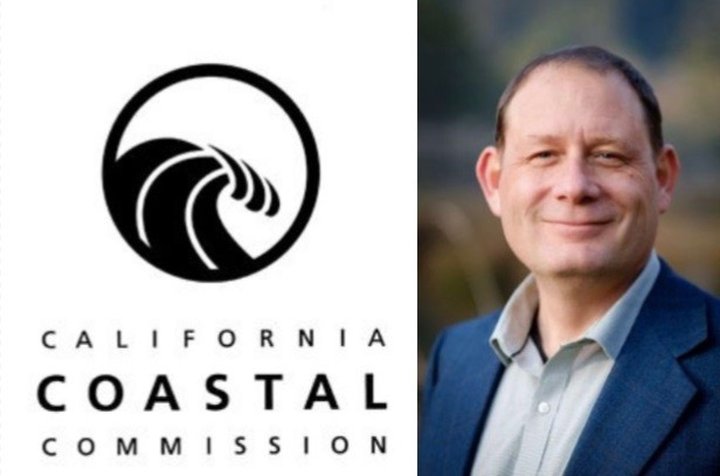 PREVIOUSLY:
# # #
UPDATE, 3:30 p.m.: It's official. Reached for comment, Supervisor Mike Wilson said, ""It's certainly an honor to be appointed to this important position. I appreciate the opportunity to work with the commission to promote and protect public resources for the California coast. It's exciting."
Wilson noted that the commission's work is especially demanding in the current era of climate crisis and sea-level rise. "I'm appreciative of that challenge," he said.
From the governor's website:
Mike Wilson, 51, of Arcata, has been appointed to the California Coastal Commission.

Wilson has been county supervisor for the County of Humboldt, District 3, since 2017. He was owner and project engineer for HWR Engineering and Science from 1994 to 2017. He was an ecological engineer for Stillwater Sciences from 2014 to 2016. Wilson was an environmental engineer for the Humboldt County Division of Environmental Health from 1995 to 1996 and a staff environmental engineer for Tetra Tech from 1994 to 1995 and for Woodward Clyde Consultants from 1990 to 1992.

Wilson earned a Master of Science degree in environmental systems engineering from Humboldt State University. This position does not require Senate confirmation and the compensation is $100 per diem. Wilson is a Democrat.
# # #
Original post:
Governor Gavin Newsom will appoint Humboldt County Supervisor Mike Wilson to represent the North Coast on the California Coastal Commission, the Outpost has learned from three sources with knowledge of the decision. The official announcement is expected this afternoon.
Wilson and fellow Supervisor Virginia Bass were among a second batch of nominees for the position after Newsom rejected the first list, which included Eureka City Councilmember Natalie Arroyo and Arcata Mayor Brett Watson.
By our calendar math, the deadline for Newsom to make this appointment technically expired this past Saturday. No word yet on whether the governor's office will offer an explanation or justification for having done so.
Wilson will assume the seat last held by former Humboldt County Supervisor Ryan Sundberg, who forfeited his spot after losing his reelection bid last year.
The Coastal Commission, a state agency with 12 voting members, has regulatory oversight over land use and public access in California's Coastal Zone, as spelled out in the California Coastal Act of 1976.
The commission generally meets once a month for three days of hearings at locations up and down the state. Commissioners aren't paid a salary, though they receive a $100 stipend for each meeting day.
The Outpost attempted to reach Wilson for comment but he did not respond. We'll update as more info becomes available.