In a surprise twist, it looks like your offspring are going to be begging you to take them to Loleta all summer. Who knew?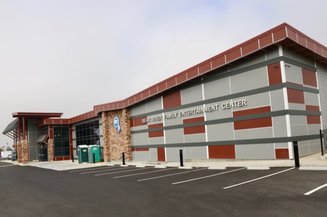 What will demand their attention? Well, this Friday the Bear River Family Entertainment Center will open up its sparkly, new joy-generation facility to the general public. Located just off Singley Hill Road, across the street from Bear River Casino, the venue sports 10 state-of-the-art bowling lanes, a large arcade and a two-story LaserTron-branded laser tag arena. Lots of kid-enticing flashing lights, for sure.
"We bought the Cadillac of laser tag arenas," said Bear River FEC Director Scott Noggle, a Humboldt State University business graduate who joined the facility in January. The only laser tag option in Humboldt, the FEC's LaserTron system supports multiple game formats and will cost players $5.99 per "mission." (The round LoCO witnessed during one of the center's soft opening lasted around 10 minutes.)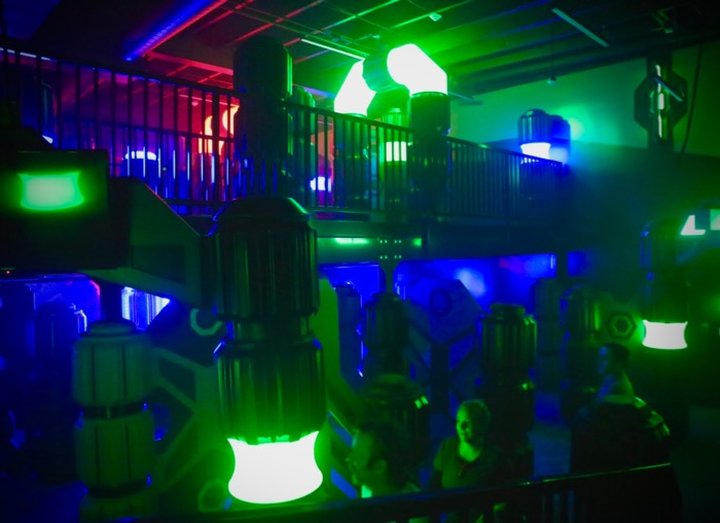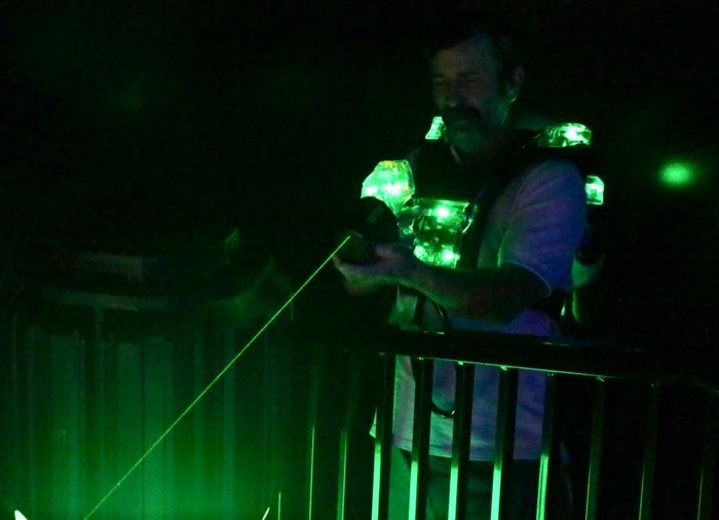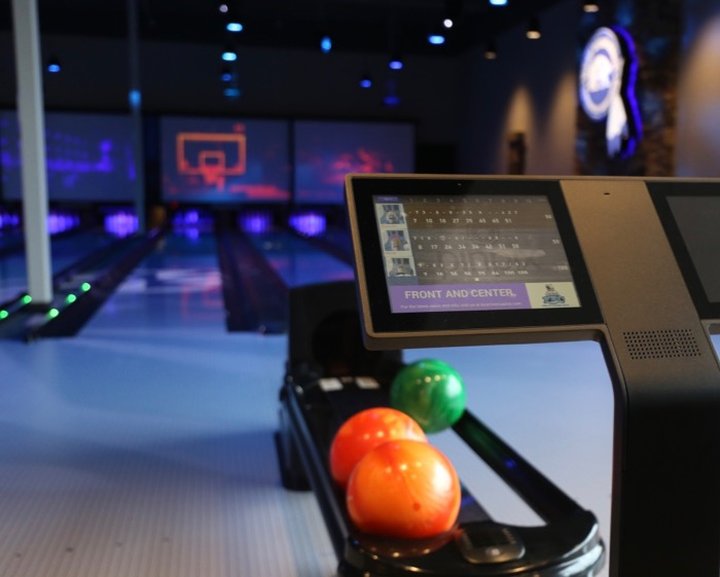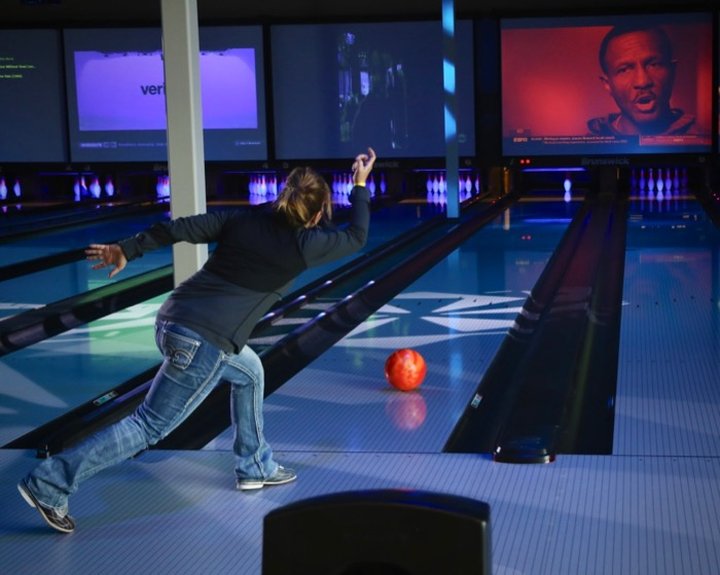 The FEC's bowling alleys are pretty fancy as well. Touch screens will take bowler's pictures to accompany their scores. There are different gameplay options including an Angry Birds mode. Each lane is equipped with bumpers that will mechanically spring up for individual players who require them before quickly disappearing in advance of the next player's turn. Bowling one game will cost you $5. Noggle was quick to point out that his venue has less-restrictive eating and drinking policies than other bowling alleys people may have patronized.
"You can eat right up to the lanes. We'd appreciate it if you didn't spill on them," Noggle pleaded. "But we have someone to clean it up if you do."
An elaborate lighting system above the lanes will be put to use during "Cosmic Bowling" which is scheduled for Fridays through Sundays after 10 p.m.
"It's pretty awesome," Noggle said.
The Bear River Family Entertainment Center is just the latest addition to the expanding Bear River Band of Rohnerville Rancheria leisure universe. The rancheria already boasts Bear River Casino, the Pump and Play, Bear River Tobacco Traders and Coffee Company and a recreation center. Noggle sees the new facility is an important piece in the rancheria's continuing plans for making their slice of the Eel River valley an entertainment hub.
"This was built as a feature to really continue the idea of making a Bear River Casino Resort, not just a casino," Noggle said. "The aim is to make this place a destination."
The Bear River FEC will officially open at a ribbon cutting ceremony at 1 p.m. on Friday. The facility's hours are as follows:
Mondays-Thursdays, 11 a.m.-11 p.m.
Fridays 11 a.m.-1 a.m.
Saturdays, 9 a.m.-1 a.m.
Sundays, 10 a.m.-11 p.m.