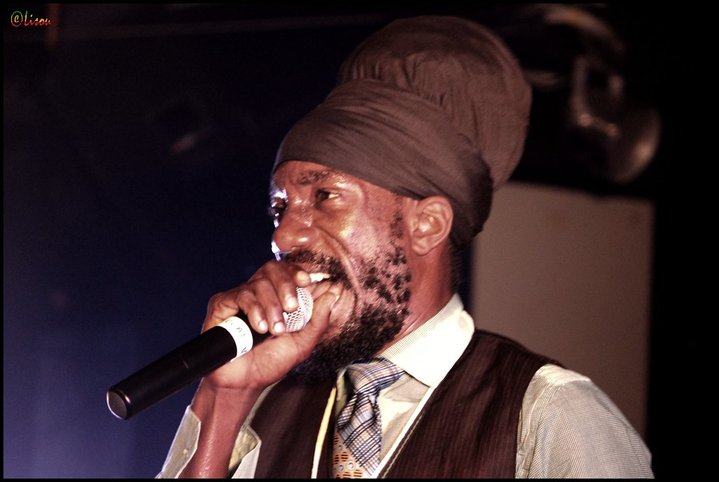 # # #
Sizzla Kalanji, the grossly intolerant, proudly homophobic, hate-mongering Jamaican dancehall star — a man who's had concerts canceled in at least half a dozen countries due to protests over his lyrics, which explicitly advocate murdering gay people — has once again been invited to headline Reggae on the River, for fuck's sake.
To rehash a bit of this pathetic saga, Sizzla was booked to perform at the Mateel Community Center last year, but in a divided vote the nonprofit's board wound up canceling his performance following the predictable public outcry.
Former board member Garth Epling said at the time, "The majority of us decided that we should listen to our membership and our community."
Not this year, apparently! (Epling's no longer on the board, according to the Mateel website.)
If you need a more thorough refresher on this dude's history, see our post from last year.
In 2016 the Mateel gave Sizzla his first U.S. gig in eight years, with then-manager Justin Crellin promising to "pull the plug" if Sizzla launched into any "derogatory speech." Evidently he did not. (Thanks?) At a Q-and-A after the concert a man claiming to be Sizzla's manager threatened to whisk the artist away if anyone dared to ask Sizzla any questions about his unabashed homophobia.
Protests in Humboldt County over purveyors of "Murder Music" date back at least 15 years. In 2010 a community forum was held in Eureka, with gay rights advocates, concert promoters, venue owners and local officials gathering in hopes of reaching some sort of understanding.
The Mateel, meanwhile, has fallen on hard times financially, with last year's Reggae on the River losing about $1.6 million and putting the nonprofit on the verge of bankruptcy. For the second year in a row the three-day concert event is being produced by High Times. This year's festivities will include a "cannabis village" with legally sanctioned onsite sales and consumption.
It's unclear whether High Times or the Mateel was responsible for booking Sizzla. The Outpost attempted to contact the Mateel through its website and also left a voicemail but has yet to hear back.
The two other headliners announced this morning are Damian Marley (youngest son of Bob) and rocksteady legends Toots and the Maytals.
This morning's announcement was greeted with some criticism on social media.
"Can't support if you invite homophobic artists," wrote Noella Calderon on Facebook.
"Did you guys not learn from booking Sizzla last time? Jesus," chimed in Jesse Rovai.
But on the other hand, Instagram user @heidi5810 was evidently delighted, commenting with not one but three smiling happy faces with hearts for eyes.
One (strictly heterosexual) love.