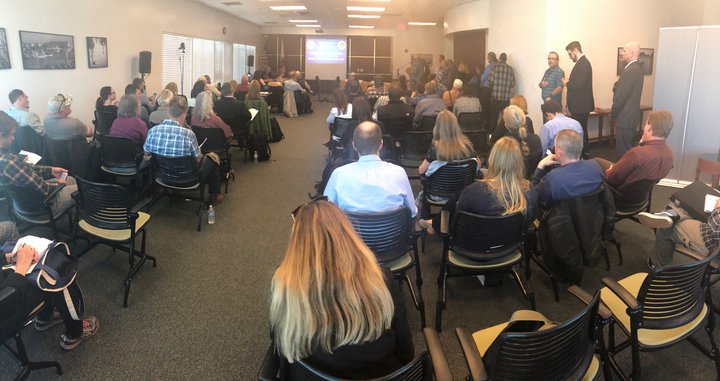 A wide variety of interested parties gathered in a second-floor conference room at the Humboldt Bay Aquatic Center on Friday to explore this question: Can California's fisheries and wildlife coexist with offshore wind energy development?
Over the course of the three-hour conference the consensus answer to that question seemed to be a qualified "yes," though many cautioned that it will be essential for government and industry folks to consult with stakeholders early and often so communities can ensure that such projects don't harm the environment or local fisheries.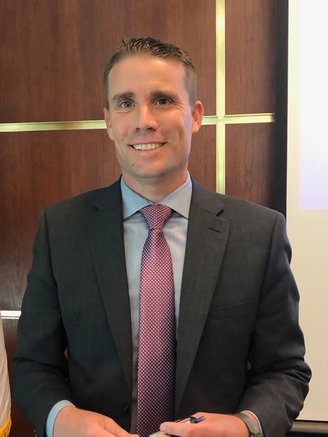 The gathering, which was attended by government officials, industry professionals, environmental leaders and fisheries industry reps, was technically a hearing of the California State Senate's Joint Committee on Fisheries and Aquaculture, and it was hosted by our own Senator Mike McGuire, who chairs that committee.

At the outset, the always-upbeat McGuire touted the "all-star lineup of panelists" who had been lined up for the event and divided into four separate panels: government agency reps, industry personnel, environmental leaders and, lastly, fisheries industry folks.
The government agency panel was up first, and like each subsequent panel they sat behind a long table that had been decked out in tablecloths of red and gold.
While several offshore wind energy projects have been developed in Europe, none have yet come online in the United States. However, Necy Sumait, chief of renewable energy for the Pacific Region at the Bureau of Ocean Energy Management (BOEM), said today that her agency has conducted eight competitive wind energy lease sales for areas offshore the Atlantic coast, resulting in 15 active commercial wind energy leases.
Those leases, if fully developed, could generate enough energy to power 6.5 million homes, Sumait said. BOEM is now in the planning stages to identify additional potential lease areas off the coast of California and elsewhere, including (potentially) the waters west of Humboldt County. (Our ocean region has some of the highest wind speeds anywhere in the country, as you can see on this map.)
Sumait emphasized that BOEM is still in the earliest phase, planning and development, and when asked by McGuire to estimate how soon turbines might actually be installed and spinning off the West Coast, she said, "It could be — and don't quote me on this — 2025."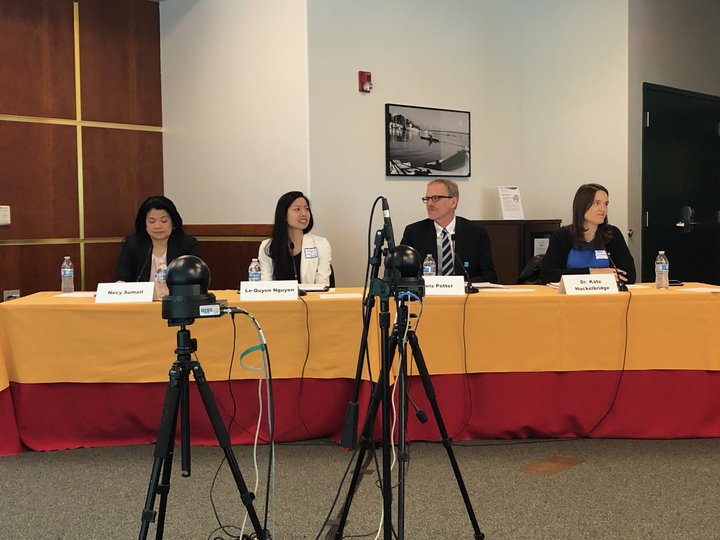 Chris Potter, a program manager with the California Ocean Protection Council, said wave, tidal and offshore wind energy projects could help the state meet its goal of zero-emission energy production for electricity by 2045 while creating jobs and reducing air pollution.
The next step in the process after potential lease sites are identified, Potter said, will be preparing for determinations of federal consistency with the California Coastal Act, which must occur before lease sales. This, he said, will provide a key opportunity for public input.
The state is funding studies at universities, including one at HSU exploring potential impacts to the marine environment and port-side regions of Humboldt Bay.
Dr. Kate Hucklebridge, a senior environmental scientist with the California Coastal Commission, said impacts to fisheries are probably unavoidable given how broad the fishing resources are in the state, particularly here on the North Coast.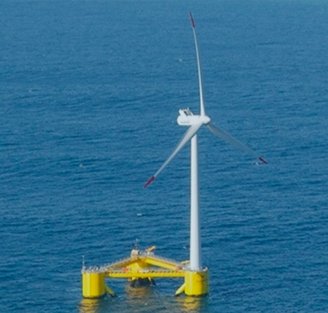 During the industry panel's time at the table, Kevin Banister, vice president of development at the offshore wind energy company Principle Power, said projects have already been proposed for both the north and south coasts of California, projects that could employ 17,000 people and generate 20 gigawatts of energy by the 2040s.

Mark Severy, senior research engineer at HSU's Schatz Energy Research Center, said he and his Schatz colleagues are working on three wind-energy-related projects over the next year, though he also said there will be challenges locally. For one thing, power transmission capacity "is very limited in Humboldt County," he said.
But Danielle Mills, California director at the American Wind Energy Association, struck a more optimistic tone, saying, "American wind power was born in California … and offshore wind energy is the future."
She acknowledged that it's important to collaborate with environmental groups but said it's clear that the industry is coming to California, and the opportunities are "enormous."
"Offshore wind has the potential to revitalize port communities like Eureka," Mills said.
The next two panels expressed considerably more hesitation about the prospect of wind energy and its potential side effects. The panel of environmentalists voiced concerns about impacts to birds, marine mammals, fish and the rest of the flora and fauna in our region's coastal seas.
"Very little is known about the bird component we have offshore here" because it's too far out to conduct regular studies, said Chet Ogan of the Redwood Region Audubon Society.
He specifically expressed concerns about the Pacific black brant, though he said at least 40 species use the waters offshore of our North Coast region.
Jennifer Savage, California policy manager for the Surfrider Foundation (and a friend of this reporter), drew applause with her call for public transparency and rigorous vetting of the particulars, including third-party scientific analysis.
"Breaking free of fossil fuels is a global imperative … but we still have to do the right things the right way," Savage said.
She added that while there have been many community outreach meetings on the matter, the majority have been rather repetitive in terms of content and light on details.
Sandy Aylesworth with the Natural Resources Defense Panel underlined the environmental concerns, noting that corals, sponges and fish live near the Humboldt Call Area, the local region slated for potential development. The spot is situated between two submarine canyons that serve as ocean wildlife habitats and nurseries while also sequestering carbon, Aylesworth said.
The final panel of the day was dubbed the "Fleet Panel," and it included Harrison Ibach, president of the Humboldt Fishermen's Marketing Association; Noah Oppenheim, executive director of the Pacific Coast Federation of Fisheries Associations; and Annie Hawkins, executive director of an East Coast-based fisheries industry group called the Responsible Offshore Development Alliance.
These three — and particularly Ibach and Oppenheim — framed the prospect of wind energy development as yet another encroachment on the ocean territory that supports their struggling industry. This is a waterscape that's already highly regulated and, as Ibach put it, "littered with large areas closed to fishing."
Ibach also said fishermen have safety concerns: Will energy transmission lines interfere with the fleet's routes back to shore in bad weather? for example. And floating wind farms will permanently take away vast swaths of fishing areas, further condensing their available fishing areas.
"We cannot afford to lose any more fishing grounds," Ibach said.
"From our perspective this is equivalent to eminent domain," the transfer of assets from one set to another, Oppenheim said. He argued that many questions have yet to be answered and said environmental analysis won't take place until after tens of millions of dollars has been spent.
Fishing industry folks are not opposed to wind energy on principle, these panelists said. But Oppenheimer said, "We obviously have a lot of work to do to get this right."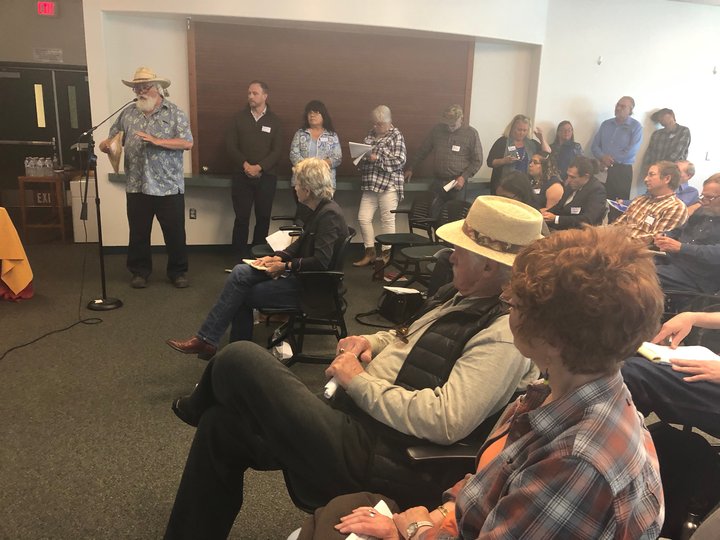 During the public comment period that followed the panel discussions, many praised McGuire for organizing such an informative and diverse hearing
But McKinleyville resident Dennis Mayo, speaking on behalf of local fishermen, reiterated the call not to restrict fishing grounds any further.
"I know this is gonna happen," he said, "but we're just trying to figure out which eye we want you to gouge out."
Local crab and salmon fisherman Dave Bitts, however, thanked the government agencies, Principle Power and the Redwood Community Energy Authority for involving the fishing community early.
Jen Kalt, director of Humboldt Baykeeper, said she'd come to many meetings on this topic and this was the most informative. And regarding the concerns of fishermen she pointed out that climate change brings the prospects of increased ocean acidification, toxic algae and sea level rise to our region and beyond, so focusing on clean energy is imperative.
Humboldt County Supervisor Estelle Fennell thanked the organizers and said she, for one, is hopeful about the prospects. "The challenge is great, but it's really, really exciting."
In closing McGuire told those in attendance that he had heard the message to consult with stakeholders "early and often," and he promised a follow-up hearing sometime in the next 12 months.