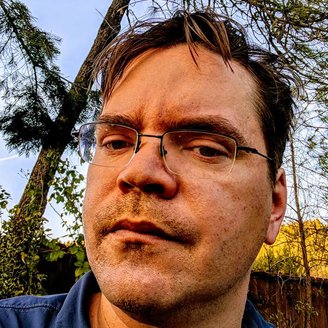 Nathan Wise, a 38-year-old resident and employee of Heartwood Mountain Sanctuary, an eco-retreat in rural Southern Humboldt, has filed a candidate intention statement to run for Humboldt County Supervisor in the 2nd District, where he would challenge incumbent Estelle Fennell.

Reached by the Outpost, Wise said he's not 100 percent certain he'll run.
"I'm seriously considering it," he said via Facebook Messenger. "Part of that consideration is exploring fundraising options, and in order to do that I had to file a form 501," the candidate intention statement. (Click here to download it.)

Wise is the social media and communications manager at Heartwood, a SoHum retreat/learning center described on its website as a "thriving holistic hub" and "mountain sanctuary." Formerly called the Heartwood Institute, it's located in the remote southeastern corner of the county, about an hour's drive from Garberville.
Wise didn't go into detail about his reasons for considering a run but said, "I think we need to have a more inclusive and holistic discussion on the state of the 2nd District today and what we want Humboldt County to look like in 50 years."
Wise was born in Anderson, South Carolina, but moved to El Salvador before his third birthday. His father was an agricultural economist for the United States Agency for International Development (USAID) and later became El Salvador's Peace Corps director.
"He married a Salvadoran woman, retired, and still lives there," said Wise, who is fluent in Spanish. "I go visit my family every year and do a lot of volunteer work there."
This upbringing gave him "a front-row seat to one of the craziest civil wars in modern history," he said.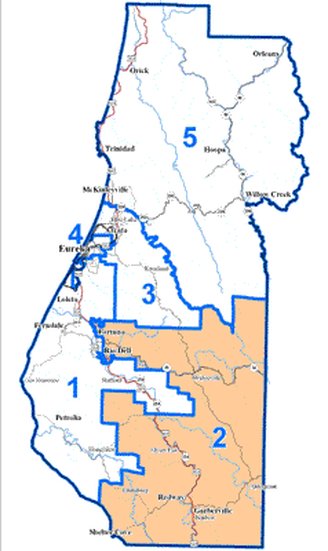 Like many before him, Wise found Humboldt County "just passing through," he said. He wound up staying to attend massage school at Heartwood and after graduating he taught there part time, off and on, for six years. Wise has lived in Humboldt County for most of the past 21 years, he said.

Reached by the Outpost, Fennell confirmed that she "absolutely" plans to seek re-election and is looking forward to running "a very robust campaign."
Formerly a news director for SoHum's community radio station, KMUD, and later the executive director of the Humboldt Coalition for Property Rights (HumCPR), a political corporation aimed at influencing the county's general plan update, Fennell has served as the 2nd District supervisor since 2012. She'll be pursuing her third term.
The politically and socially diverse 2nd District includes the cities of Fortuna and Rio Dell on its north end and, to the south, the counterculture/cannabis hubs of Garberville, Redway and Alderpoint.
The 2020 primary election is scheduled for March 3. Fennell is up for reelection along with First District Supervisor Rex Bohn, who briefly had a challenger, and Third District Supervisor Mike Wilson.