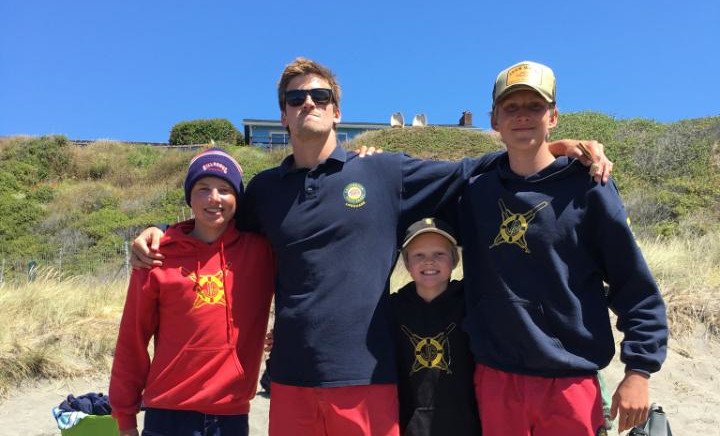 ###
PREVIOUSLY:
###
Press release from California State Parks:
Monday Nov 11, 2019, 1330 hours scanner traffic, HCSO: 911 caller stating two swimmers in the water in distress at Trinidad State Beach. Norcom was notified of the incident by Ranger Cather and a request was forwarded to myself and LG P.I. Cleavenger requesting response. Immediate response was initiated and we arrived on-scene at 1338 hours. Prior to our arrival scanner traffic indicated both swimmers had been safely rescued, were back on land and were denying medical treatment. The victims, two males, ages 20 and 15, were visiting the area with their family from Shasta County and playing in the surf at Trinidad State Beach when a large set of waves swept them out into the ocean. Neither party were wearing wet suits or had any type of flotation device. The current quickly carried them away from shore and both were unable to swim back. The current rapidly carried them northward as they unsuccessfully tried to swim back to shore. The victims stated they were exhausted and that large waves were crashing over their heads when rescue arrived and that they didn't think they could have stayed afloat much longer.

As the current swept them northward, four surfers – all age 16 – heard the victims yelling for help through the thick fog. Adrian York, a first-year California State Parks Seasonal Ocean Lifeguard with the North Coast Redwoods District, was one of those surfers. York went to shore and verified that 911 was being called and swam back out to the victims who had been located by the other surfers, two of whom are participants in the California State Parks North Coast Junior Lifeguards program. York calmed the victims down and got them out of danger by giving them surf boards to hang on to. York and the others then swam the victims safely to shore in teams of two.