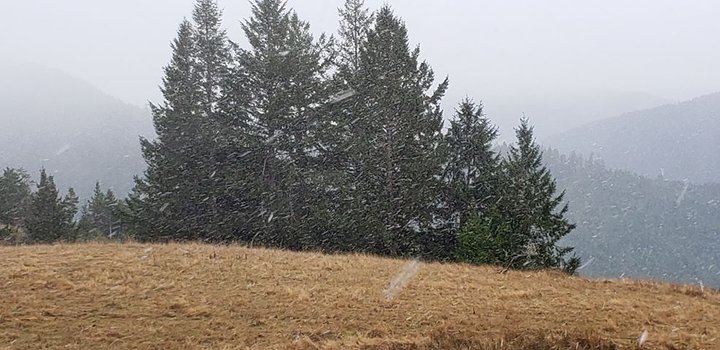 The snowstorm that was predicted to hit Humboldt County today is upon us.
Light snow is currently falling in higher elevation areas like Berry Summit and Kneeland.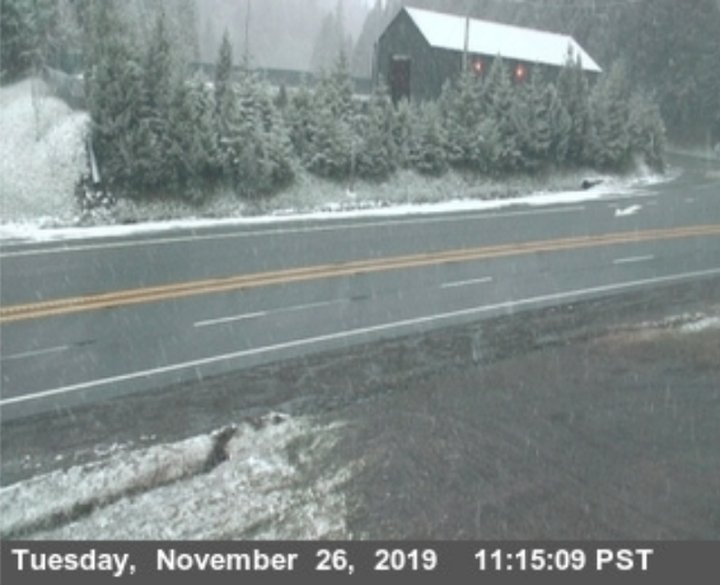 Coastal areas, meanwhile, are wet, windy, cold, with high-wind and high-surf warnings in effect until tonight.

"This is a major storm system that will generate damaging winds and cause downed trees, limbs, and power lines across Northwest California," the National Weather Service stated on social media this morning. "Avoid being near any trees this afternoon, even ones in your yard. If possible, avoid traveling through tonight when winds will be strongest."
Heavier snowfall is affecting traffic in areas of Trinity County. Slippery road conditions reportedly caused a rollover crash in Weaverville this morning according to the California Highway Patrol.
Caltrans has since issued a chain control for Highway 299 between Junction City and Weaverville for all vehicles except four-wheel all-wheel-drive vehicles with snow-tread tires.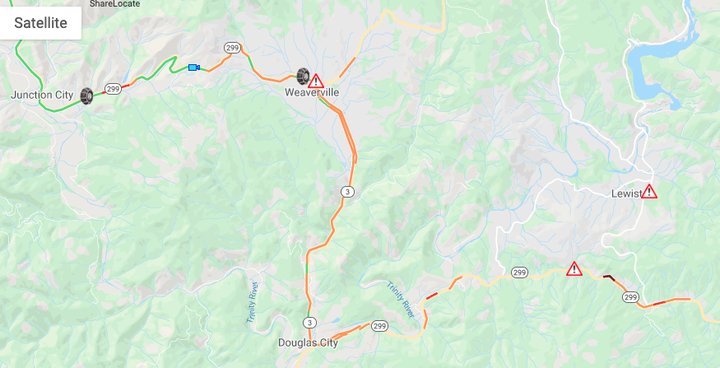 Click this link for up-to-the-minute video footage of some of Humboldt's higher-elevation areas provided by the university group ALERT Wildfire.
The Humboldt County Office of Emergency Services reports that the extreme weather conditions are expected to last until 4 a.m. tomorrow.