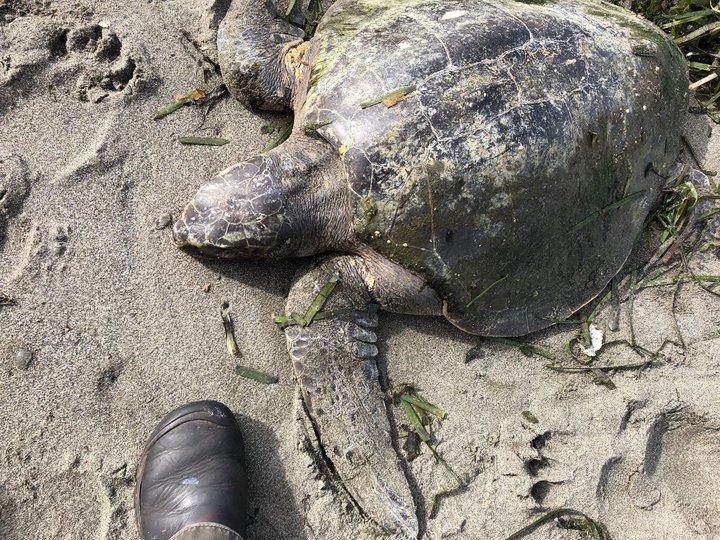 A sea turtle indigenous to warm, tropical waters was found stranded on the cold shores of Humboldt County yesterday.

Humboldt Wildlife Care Center Director Monte Merrick told the Outpost that he recovered the female Olive Ridley sea turtle from Bunkers Beach after a concerned citizen reported the animal.
"We got a call about 10 a.m. yesterday morning from a person just north of the North Jetty who said that he was looking at a sea turtle washed up in the surf [that] appeared to be dying," Merrick said.
With the help of the beachgoer, Merrick located the animal and took it to Rescue Coordinator Lynda Stockton of the North Coast Marine Mammal Center, who had already received permission from the NOAA to transport the turtle to the Marine Mammal Center in Sausalito, Calif.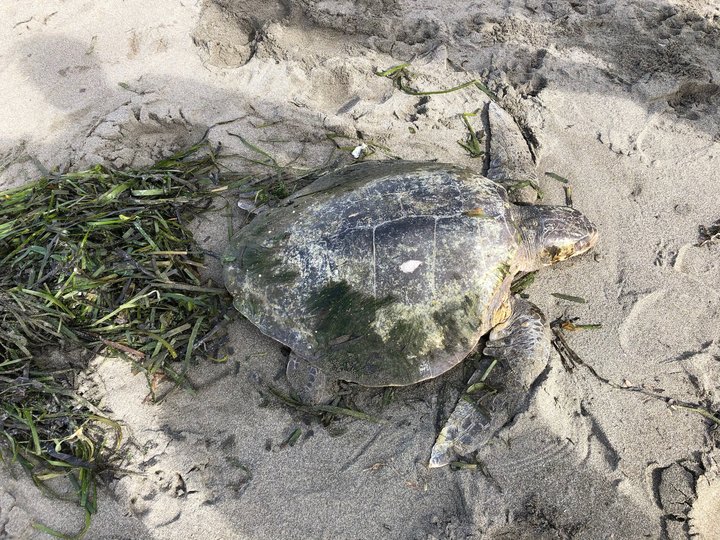 Caretakers at the center in Sausalito informed Merrick that the turtle was malnourished and suffering from hypothermia when it arrived.
"This turtle is hundreds of miles from home," Merrick said. "Her species is found throughout the world, but typically only in tropical and subtropical latitudes. The water [in Humboldt] is ordinarily too cold. There was some speculation that the blast of warm ocean temperature back in September may have brought her north."
We will update when we learn more about the turtle's condition.