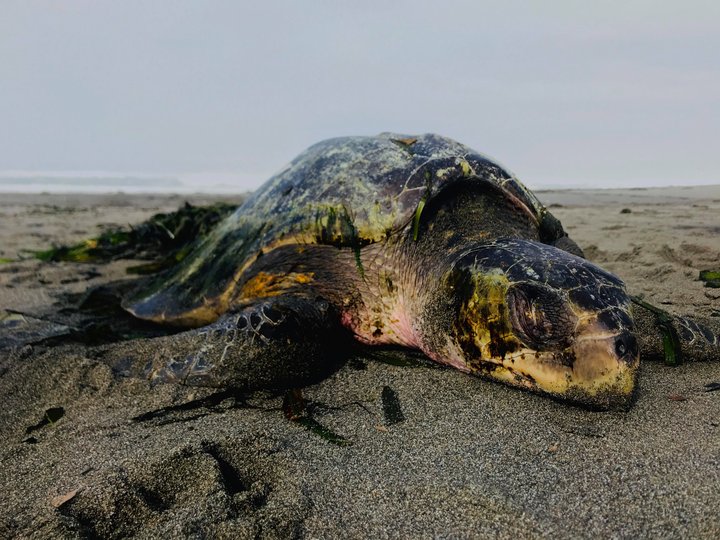 The malnourished and hypothermic sea turtle that was found stranded on the Samoa Peninsula Saturday is reportedly looking much better today.

The folks with the Marine Mammal Center in Sausalito, Calif. told the Outpost that the endangered, female Olive Ridley sea turtle, which they have named Donatello, is currently being nursed back to health with electrolyte fluids, medication and heat support.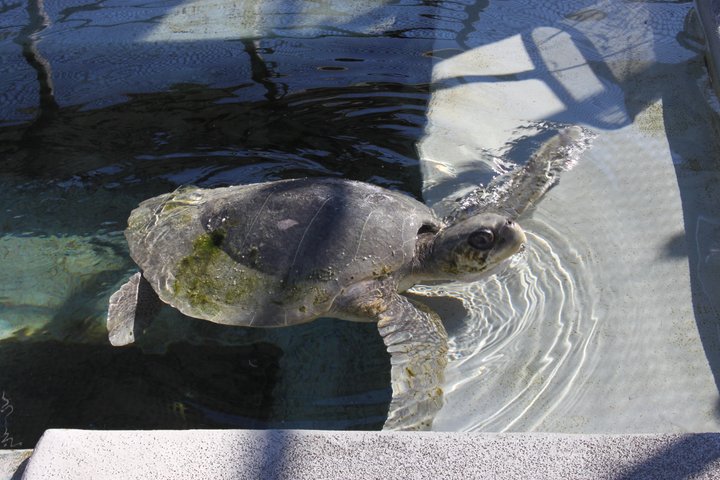 "Dr. Cara Field, staff veterinarian here at The Marine Mammal Center, notes that the Olive Ridley turtle is alert and showed positive signs in today's rehabilitative swim session but the animal's long term prognosis is still guarded," MMC spokesperson Giancarlo Rulli said.
Blood samples taken from the turtle to better assess the its overall health are still being analyzed.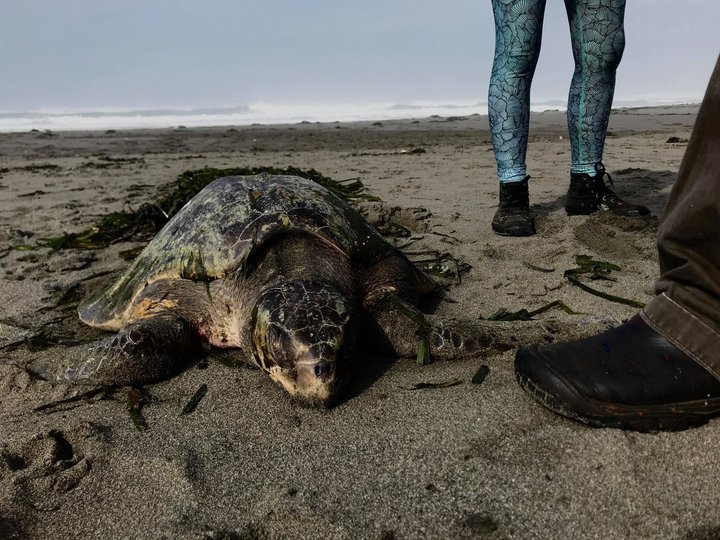 "It's too early in the animal's recovery to determine when it will be released back to the wild. Once the turtle is stabilized here at the Center's Sausalito hospital, it will be transferred to another partner organization for further rehabilitative treatment prior to release," Rulli said.
Stranding Coordinator Lynda Stockton with the North Coast Marine Mammal Center, who personally drove the turtle from Humboldt County to Willits on its way to the Bay Area center, told the Outpost that the turtle may be headed for SeaWorld next for further rehabilitation.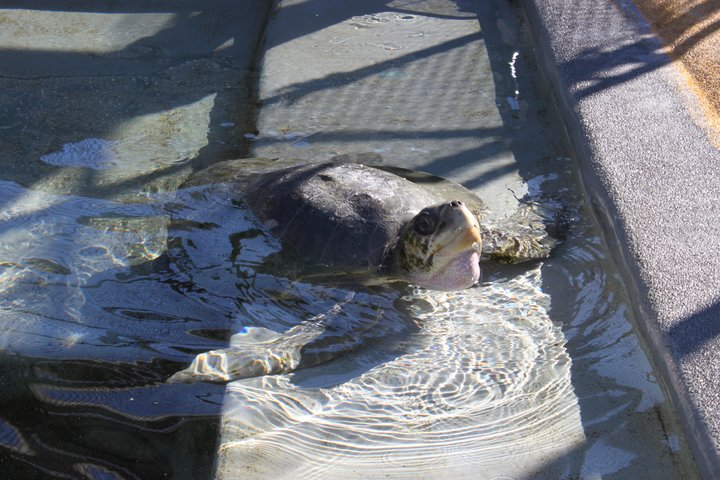 "There are many people working right now to help transport this Turtle down to SeaWorld," Stockton said. "It takes many phone calls and hard work and dedication to get that done, but it is in the works. We all feel very enthusiastic about this turtles recovery."
While SeaWorld has received heavy criticism from the public since the release of the documentary Blackfish, Rulli said that SeaWorld is one of the MMC's partners because the company offers large circular tanks that will help with the turtle's recovery.
"We don't know yet which partner organization the animal will be transferred to at this point," he said. "It's still unknown if the turtle can be [released back into the wild], but that is their end goal."
###
PREVIOUSLY: (PHOTOS) Hypothermic Sea Turtle Washes Ashore in Humboldt County Hundreds of Miles From Home; Local Wildlife Care Providers Rush the Animal to Marin County for Treatment