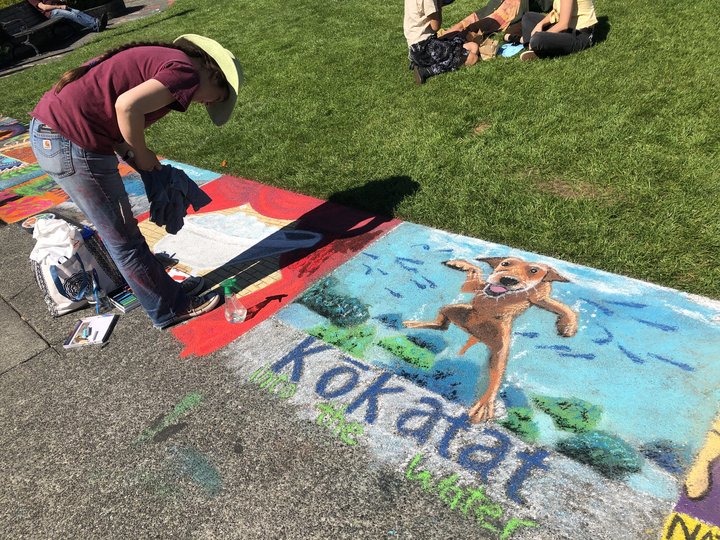 On a gorgeously sunny first Saturday of October, the mundane concrete surrounding the Arcata Plaza erupted in a riot of vibrant colors thanks to local artists who didn't mind kneeling for long hours at a time to create water-soluble artwork for this year's Pastels on the Plaza, an annual community celebration and fundraiser.
The event serves as a benefit for Northcoast Children's Services, with local businesses sponsoring squares of sidewalk and inviting artists, who donate their time, to create with pastels that will wash away with the first fall rains.
Proceeds help fund preschool and family services for more than 1,000 children and families in Humboldt and Del Norte counties, according to event organizers.
If you couldn't make it out today, don't fret: The art should last for at least a week or two. (Our local forecast currently has lots of sun icons in it.) In the meantime, here are some photos to tide you over.