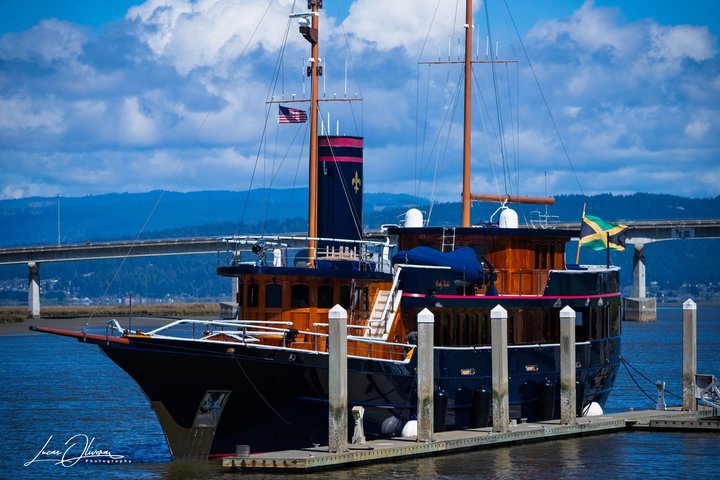 Need something to take your mind off the 'rona? Check out this $9 million yacht that's currently docked in Humboldt Bay.
Readers tell us that the "Lady Bahi" pulled into Humboldt a few days ago and has been gracing the Bonnie Gool Guest Dock with its presence ever since.
According to Dennison Yachting, the pleasure craft, formerly known as "Bread," was originally built in 2007 as a "classic style 120-foot canoe stern motoryacht commissioned by Kanter," and was retrofitted with a wooden design in 2012. The boat was previously listed for $8,895,000 in West Palm Beach, Florida.
"'Bread' is the yacht for the owner who never wants to worry about guests having to read every transom on the dock to know which one to board," Dennison yachting wrote on its website. "'Bread' stands alone in stature and demands attention on any waterway or in any marina setting in the world."
While it would be very cool to check out the yacht in person, keep in mind that Humboldt County, and the entire state of California for that matter, is still under a stay-at-home order, so you'll just have to settle for these cool video tours embedded below.