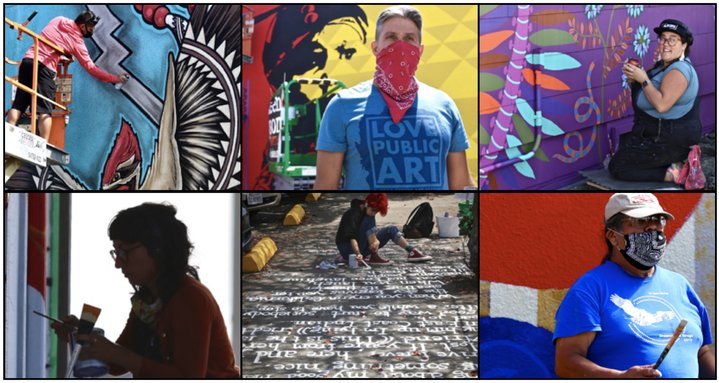 Blessed be the artists. As the first of Humboldt's big annual events to actually successfully IRL-happen during the COVID era without extensive pandemic-prompted alterations, this past week the Eureka Street Art Festival offered locals an opportunity to get outside and enjoy some much-missed community vibrancy (with ample space to socially distance, of course).
If you're unfamiliar with how this thing generally goes, you're forgiven — this is only the third edition of the event. To quickly sum: Each year festival organizers choose an area of the city to focus artistic energies, working with local business and property owners to match them up with artists eager to throw some color their way. This time out, public art-starved Henderson Center received a fun facelift in the form of 11 murals and a handful of sidewalk poems.
Haven't made it out yet to see Eureka's newest imagery? Did you notice it's Saturday? You can do this! To whet your art appetite, LoCO spent some time wandering Hendo this week and snapped some photos of 2020's class of muralists. Scroll them below and consider clickin' on over to the Eureka Street Art Festival website for more info (including a stylish map to help you find all this dang art).
# # #
ALME ALLEN
McKinleyville
One of four "Native Mural Project" artists in this year's fest, you might recognize Karuk tribal member Alme Allen's work if you've strolled Eureka's Waterfront Trail. His striking festival mural contribution features an image of his grandson.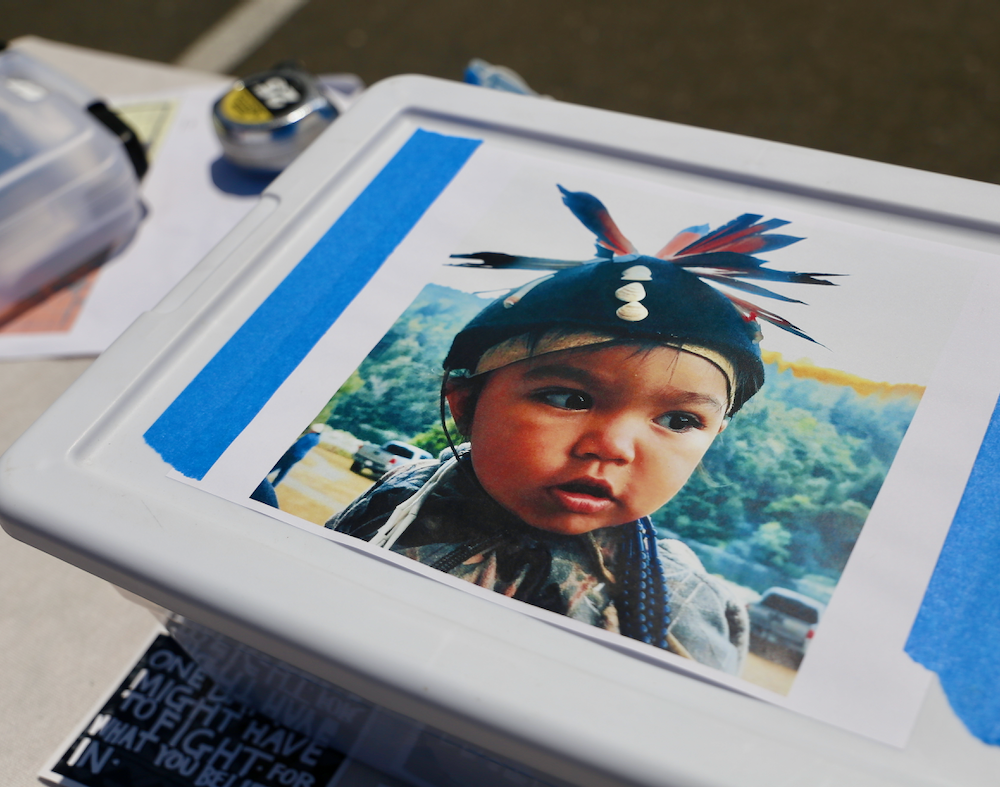 # # #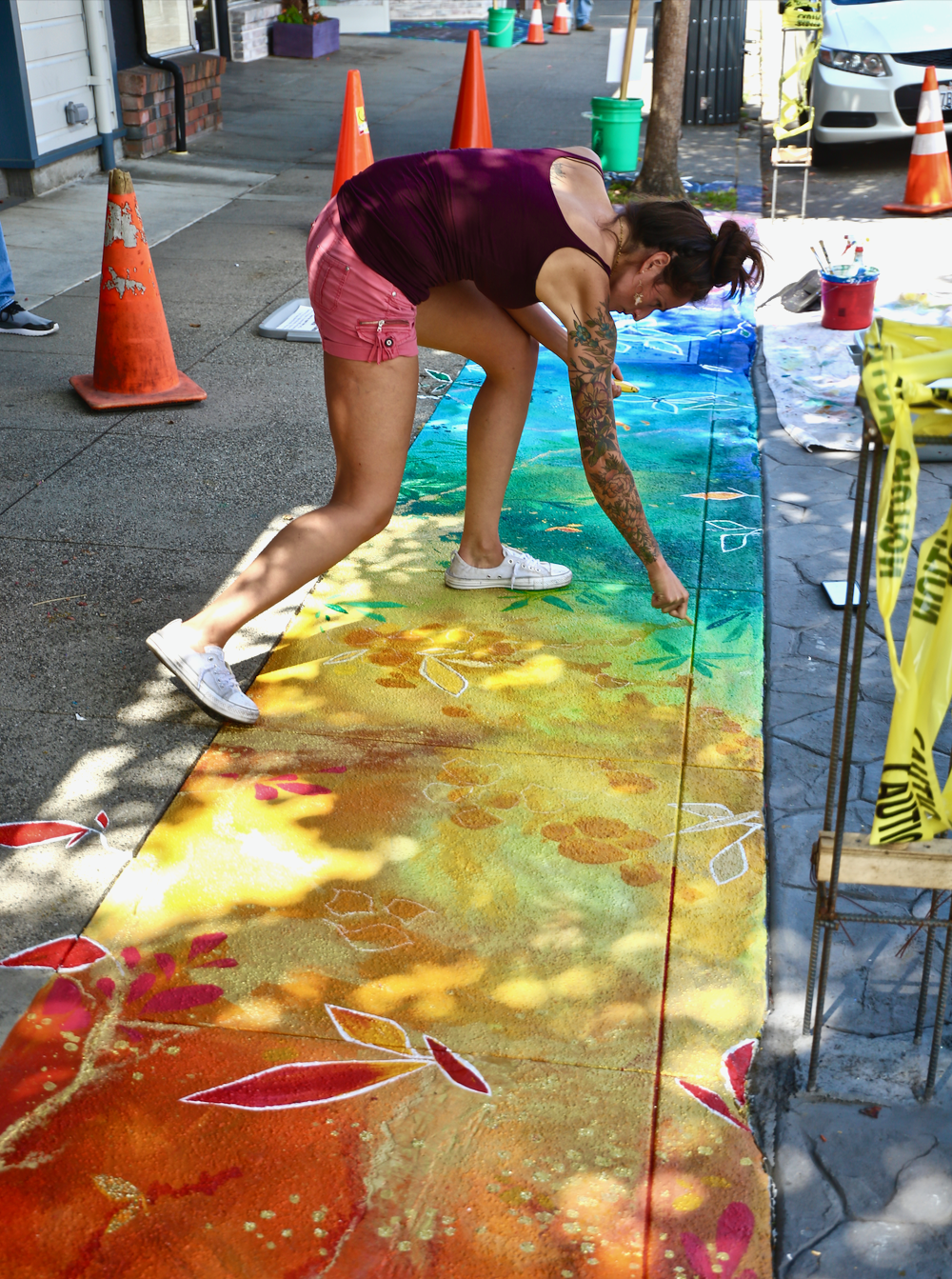 ASHLEY ROSE
Ferndale
Located adjacent the new parklet in front of The Diver Bar and Grill, Ashley Rose's mural was a new challenge. Usually gravity is responsible for the drip effects in her art. On this flat surface, though, she had to use a spray bottle. Worked just fine.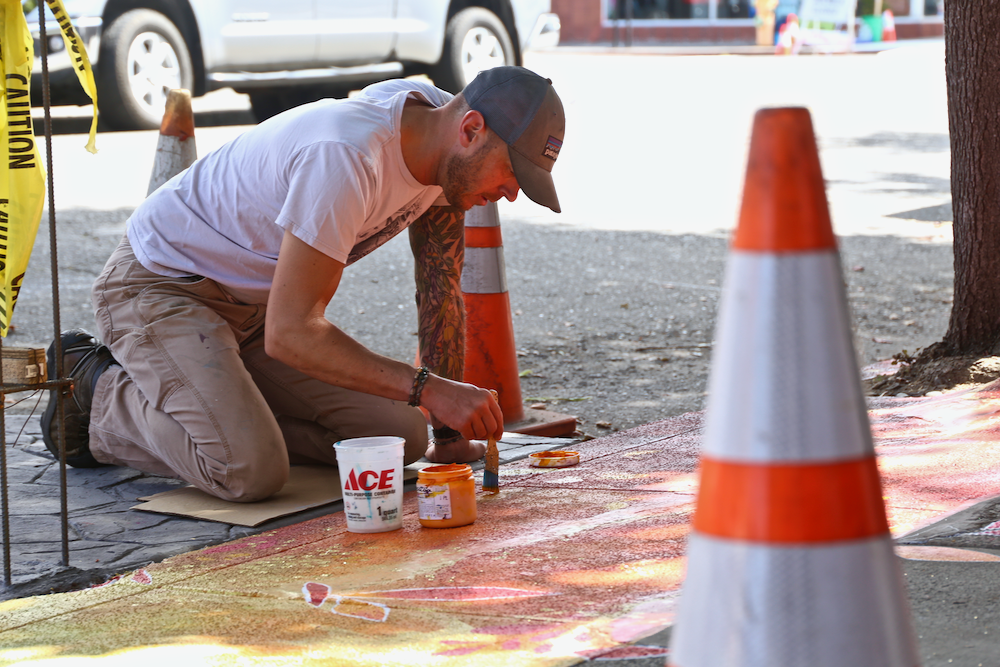 # # #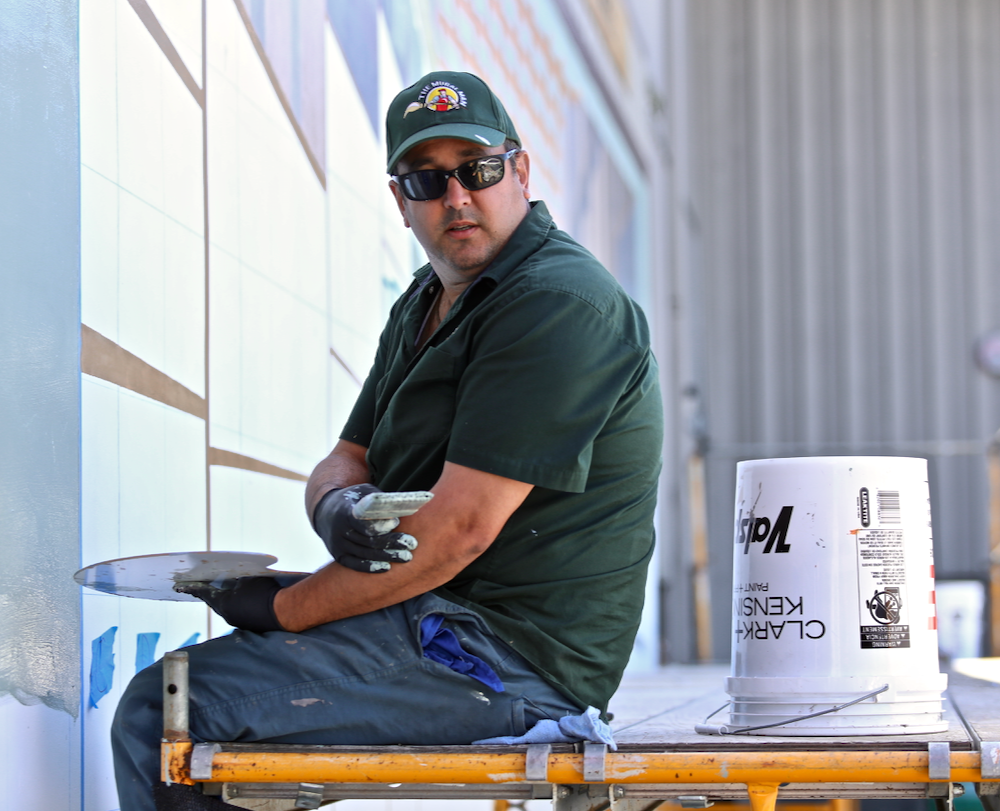 BENJAMIN GOULART
Bayside
You'll have to forgive Ben. He's going to need a little more than a week to finish his mural on the side of Schafer's ACE Hardware. But since it's the largest piece in this year's fest we'll let it slide. When completed, be sure to scan it closely for lots of fun little local easter eggs.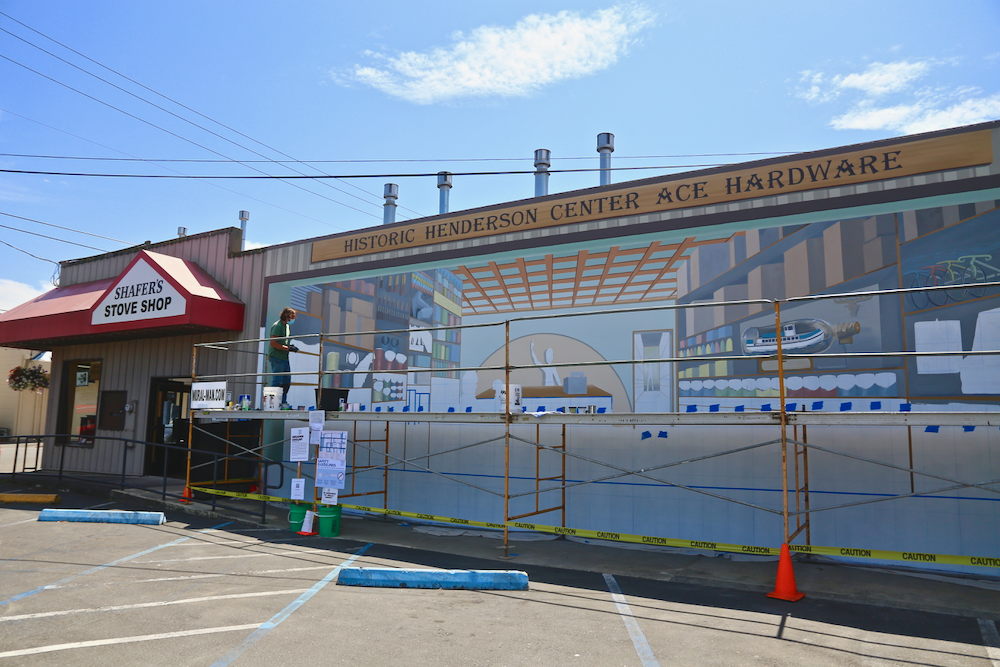 # # #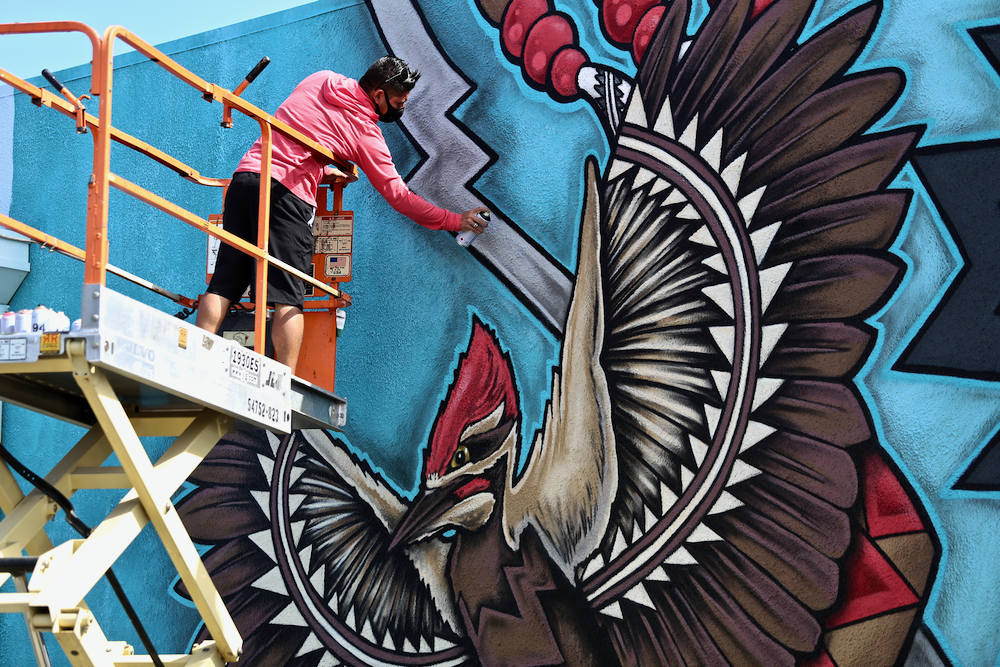 CARL AVERY
Cottonwood
Yurok tribal member Carl Avery wins the award for speediest mural of the festival, due in large part to his choice of spray paint.
# # #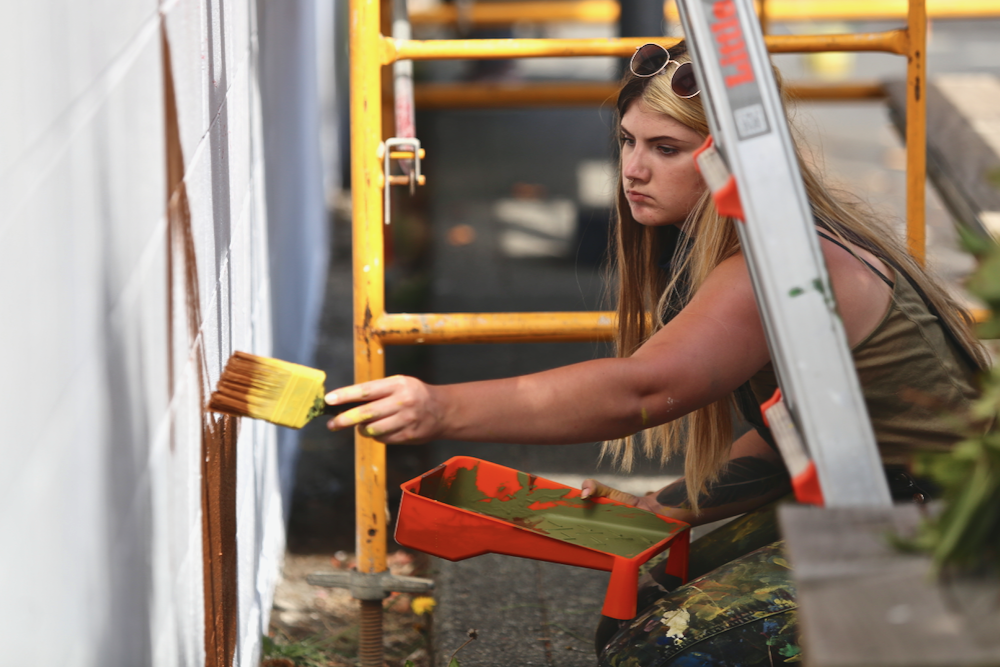 ELLIE GAINEY
Roseville
Former Eurekan Ellie Gainey participated in the inaugural Eureka Street Art Festival and returns this year with her "Heart of the Redwoods" forest scene on the side wall of The Toy Box.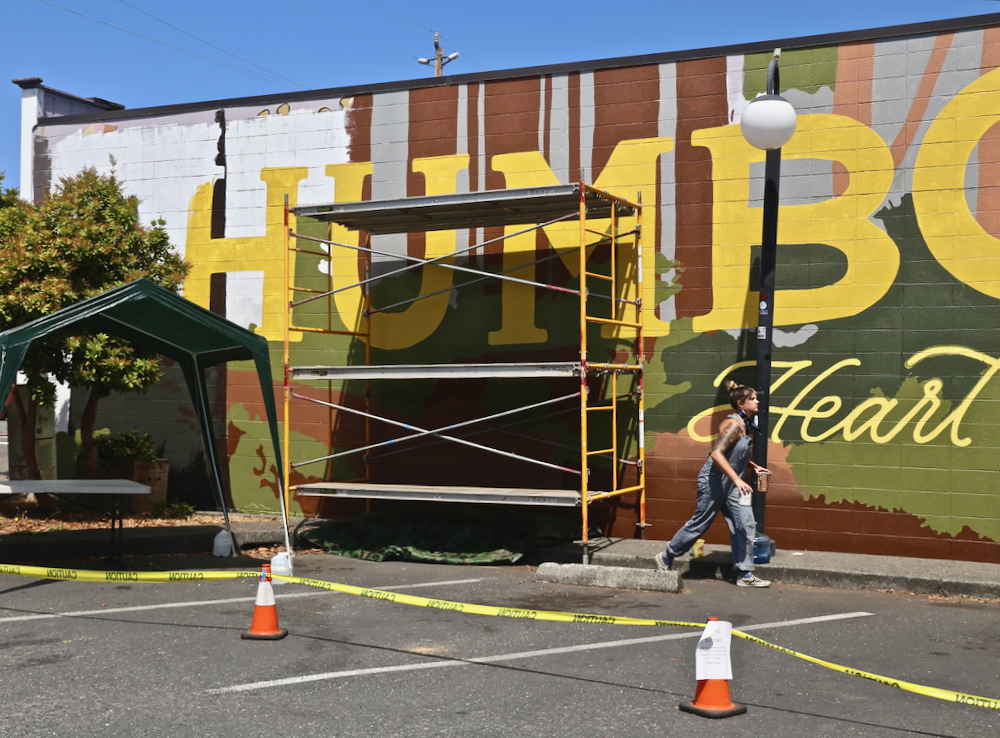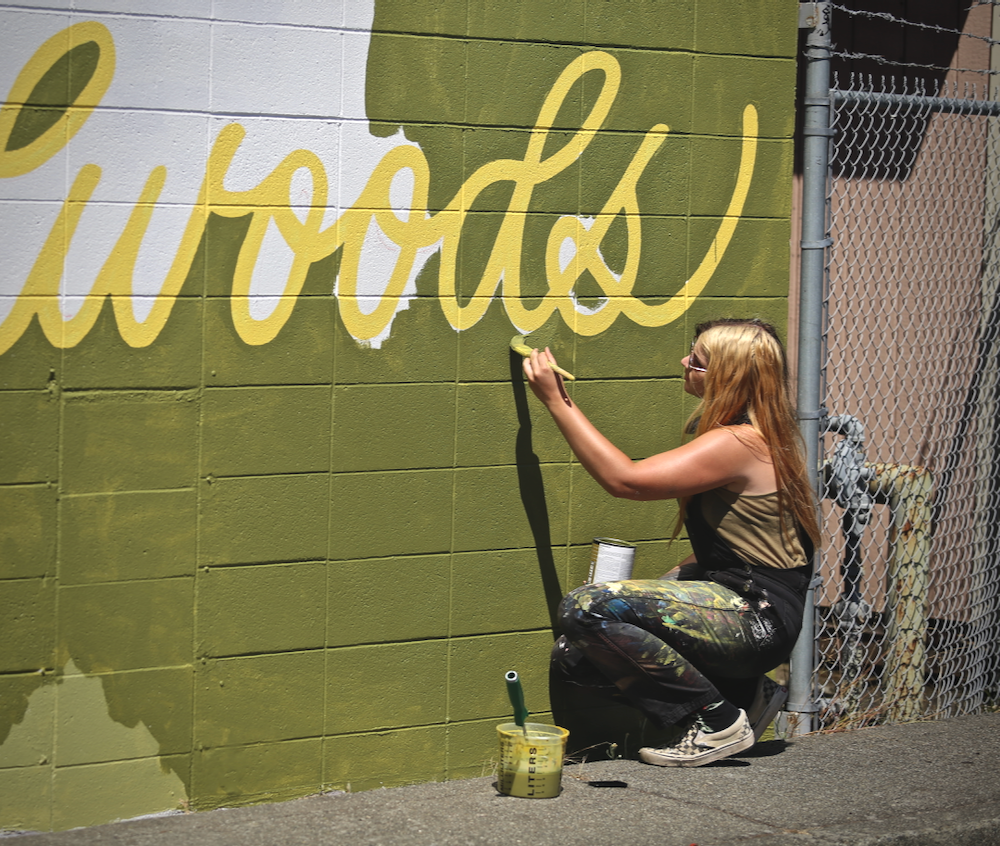 # # #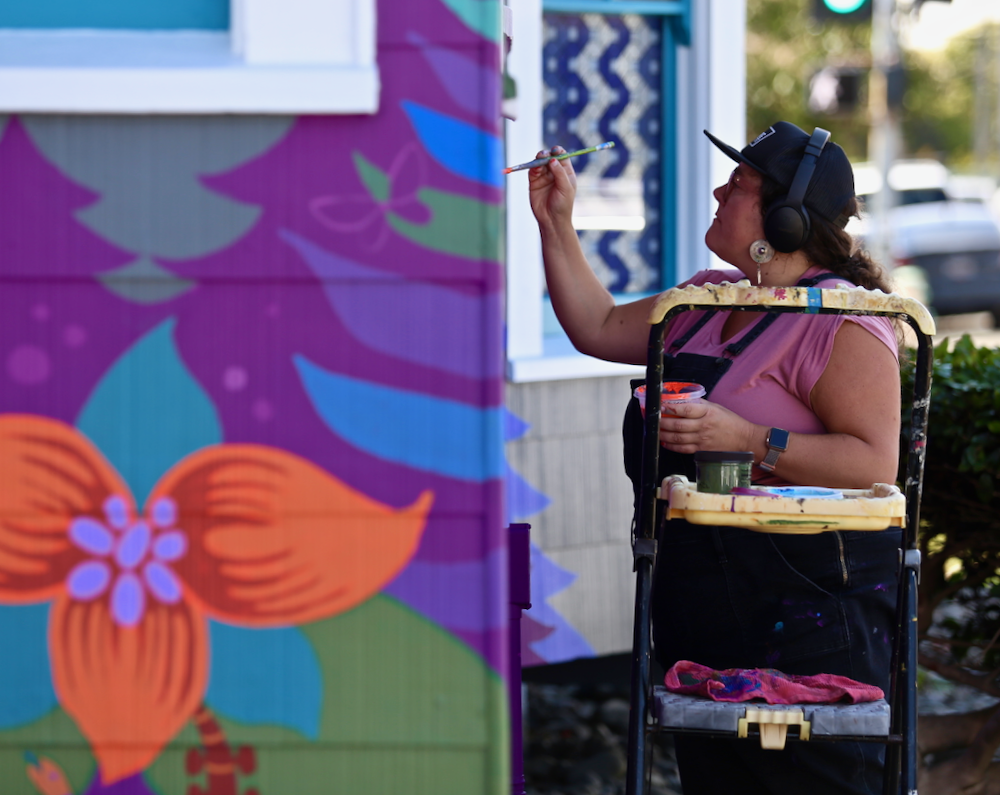 GINA TUZZI
Blue Lake
Aha! We missed it the first few times we walked by, but the plants in Gina Tuzzi's mural on the side of Bloom Chiropractic feature some business-related anatomy.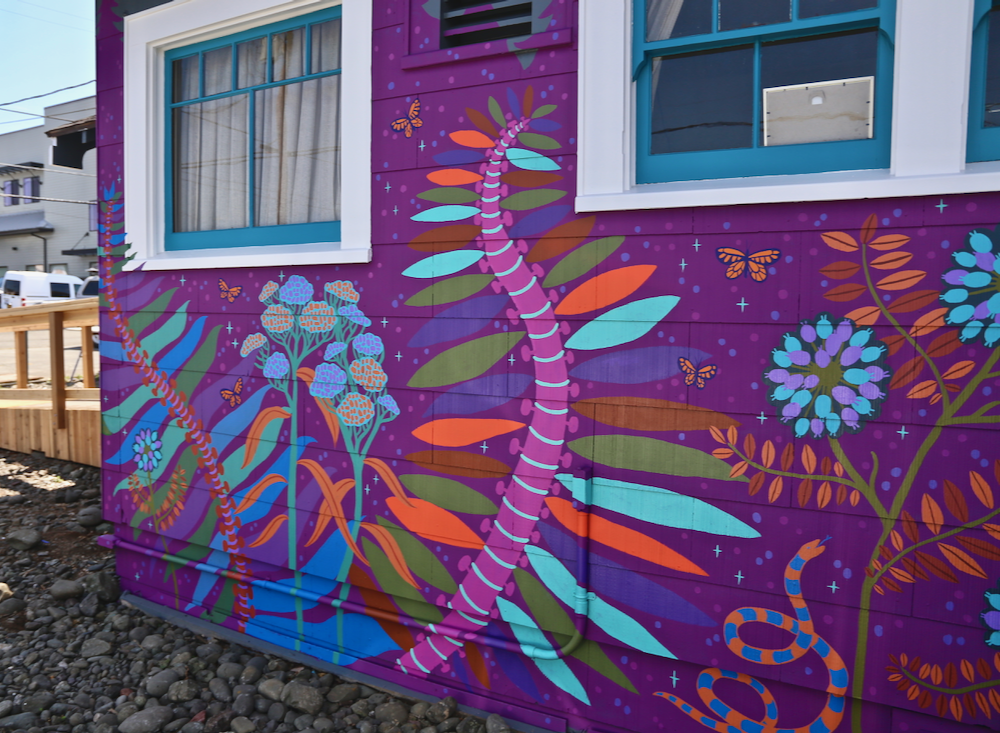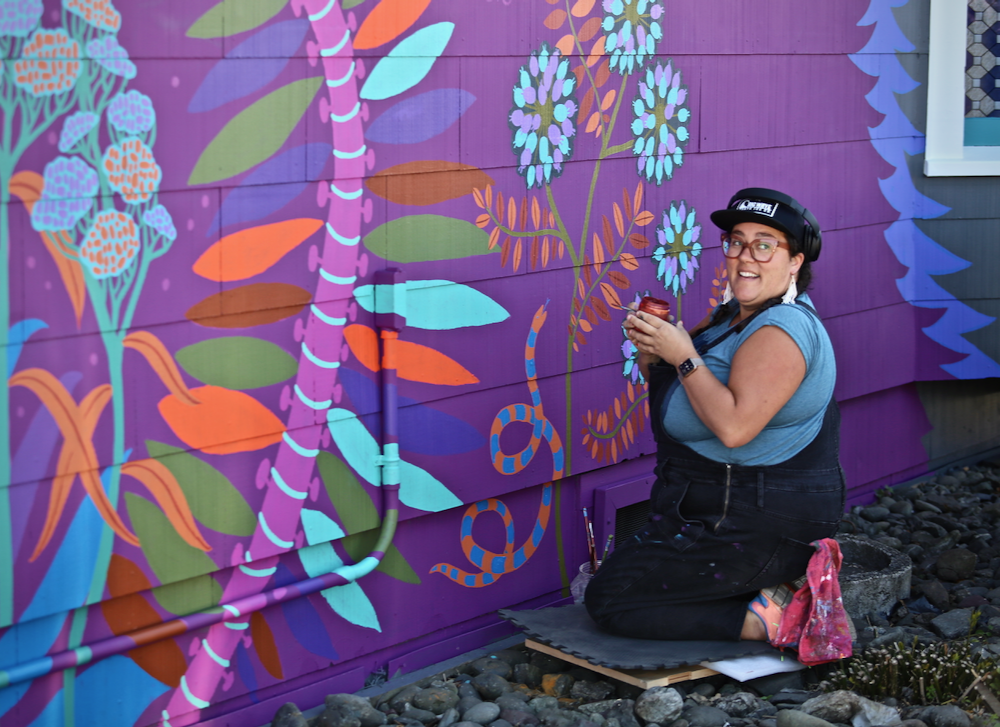 # # #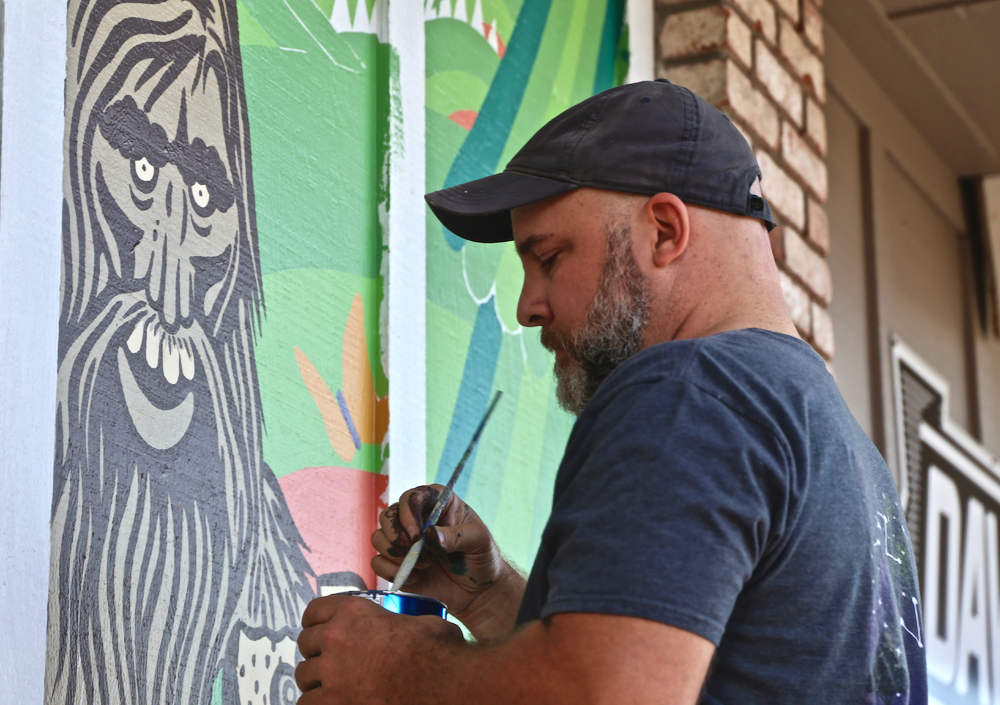 JAMES CAREY
Huntington Beach
Don't fear the Sasquatch in returning artist James Carey's mural on the side of Deo's Sandwich Shop. This hairy guy will not eat you. He has had his sandwich and is satiated.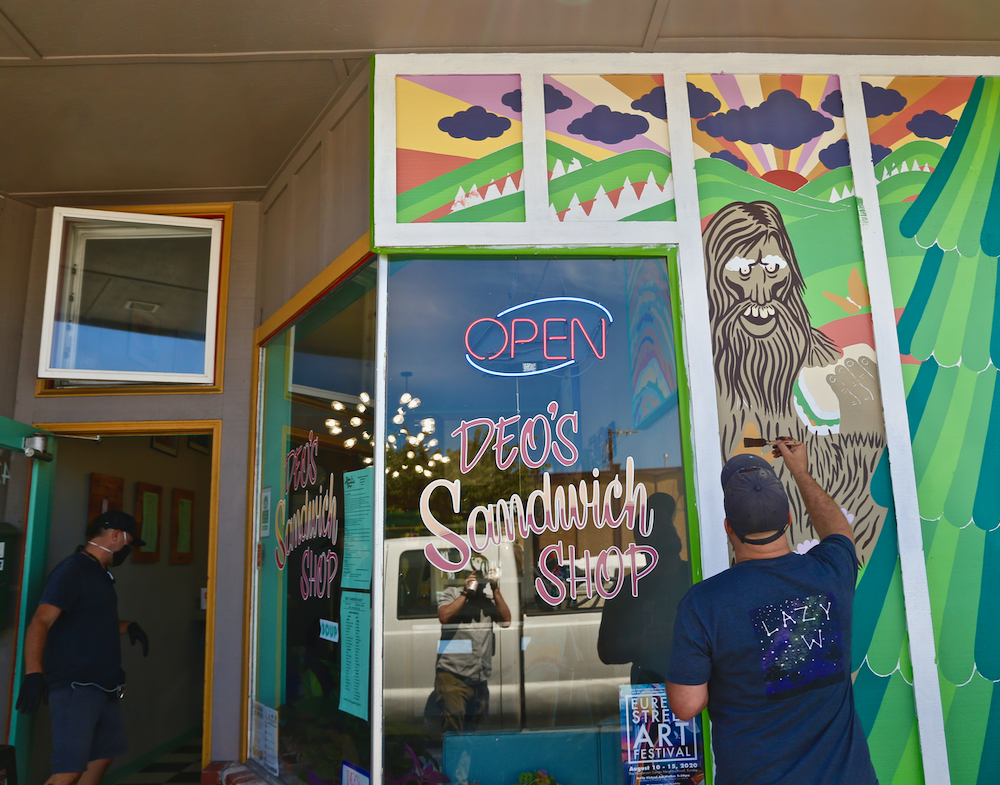 # # #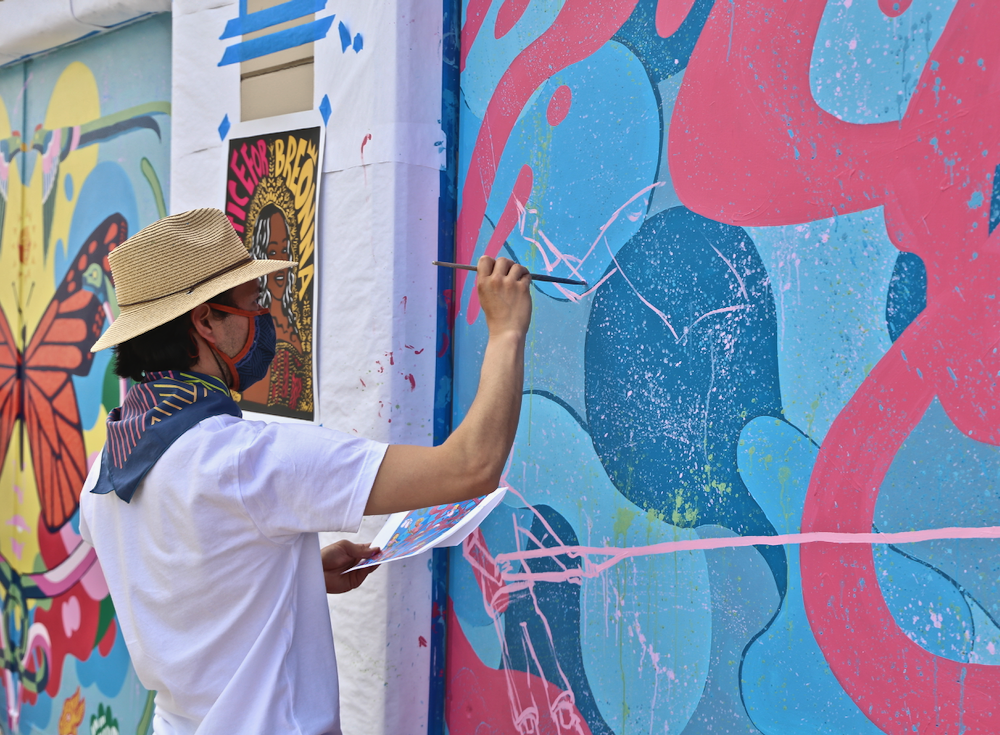 JOSE MORENO
Eureka
Two murals are better than one, or so it would seem judging by the pair of colorful contributions conceived by local artist Jose Moreno. You can find his offerings tucked in an alley off Henderson between E and F streets.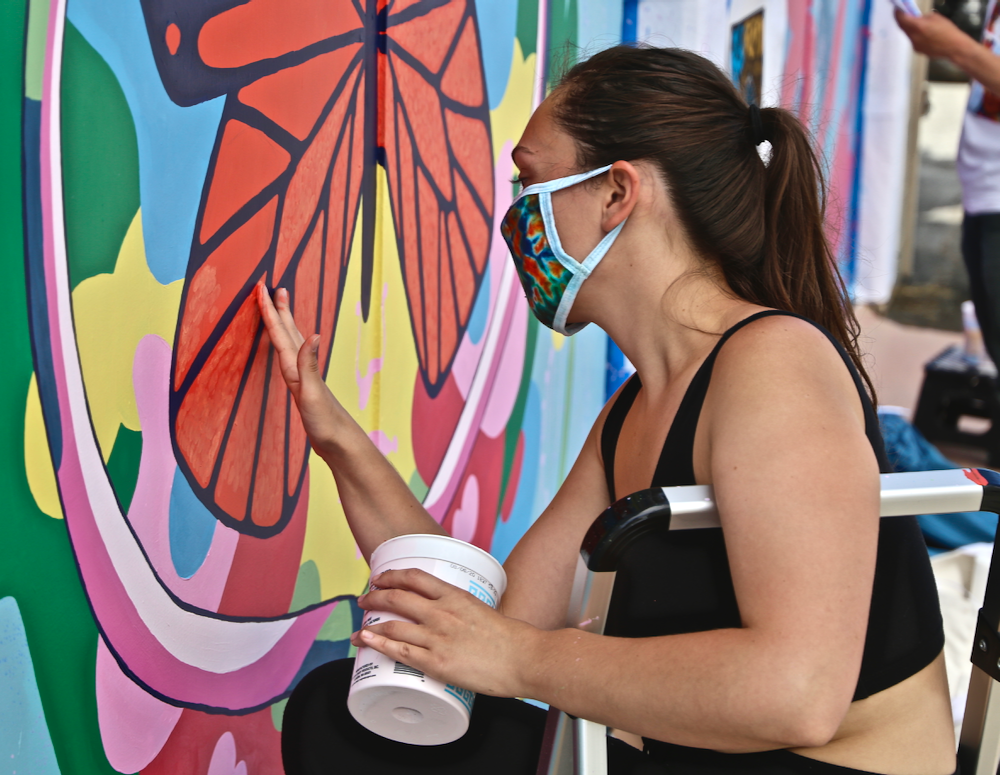 # # #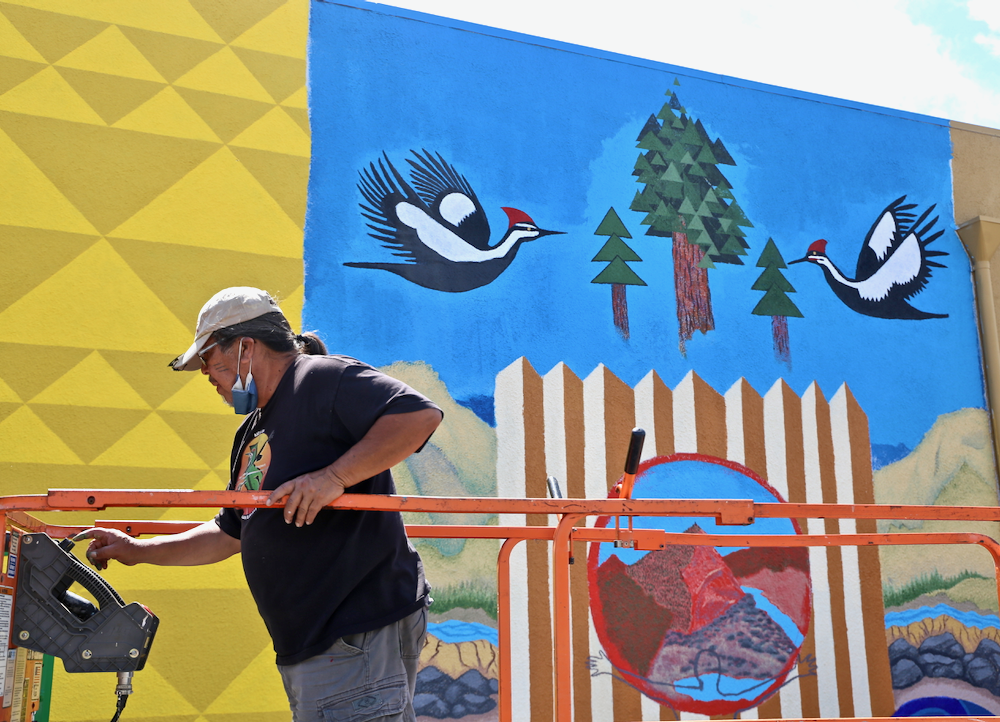 JULIAN LANG
McKinleyville
Beloved Karuk artist Julian Lang has produced work locally since the 1980s, often mentoring at-risk youth in the process. His contribution to the "Native Mural Project is titled "Fixing the Earth the Old-Fashioned Way."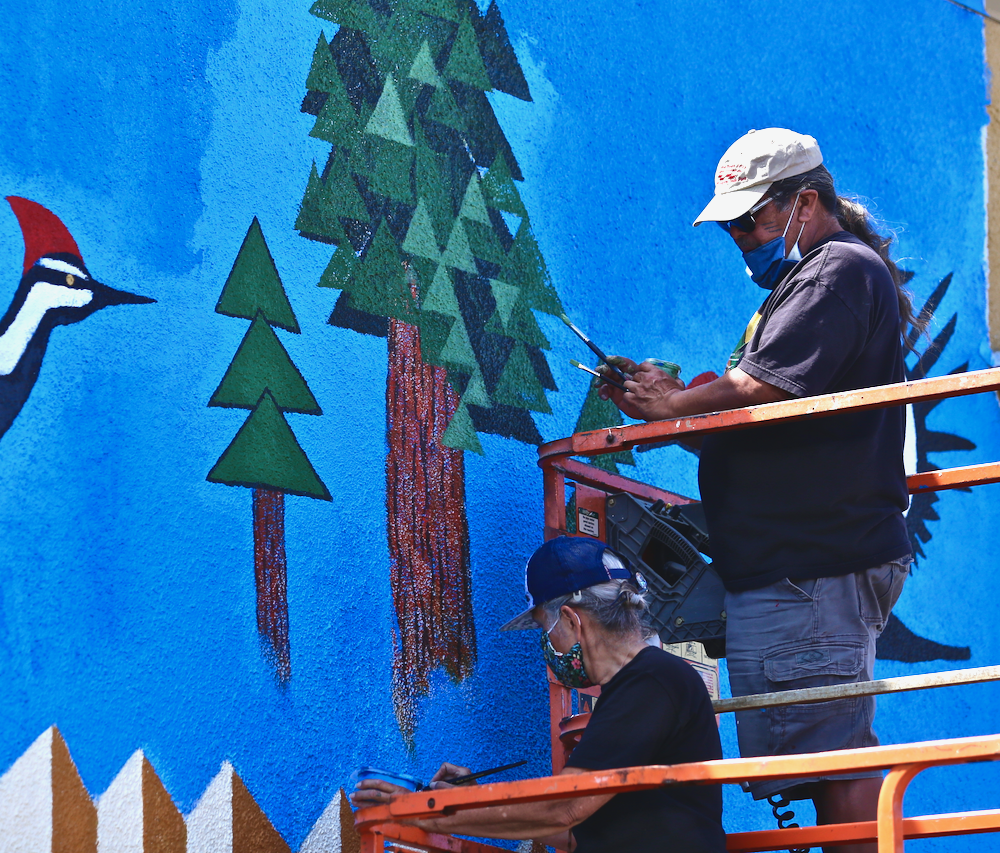 # # #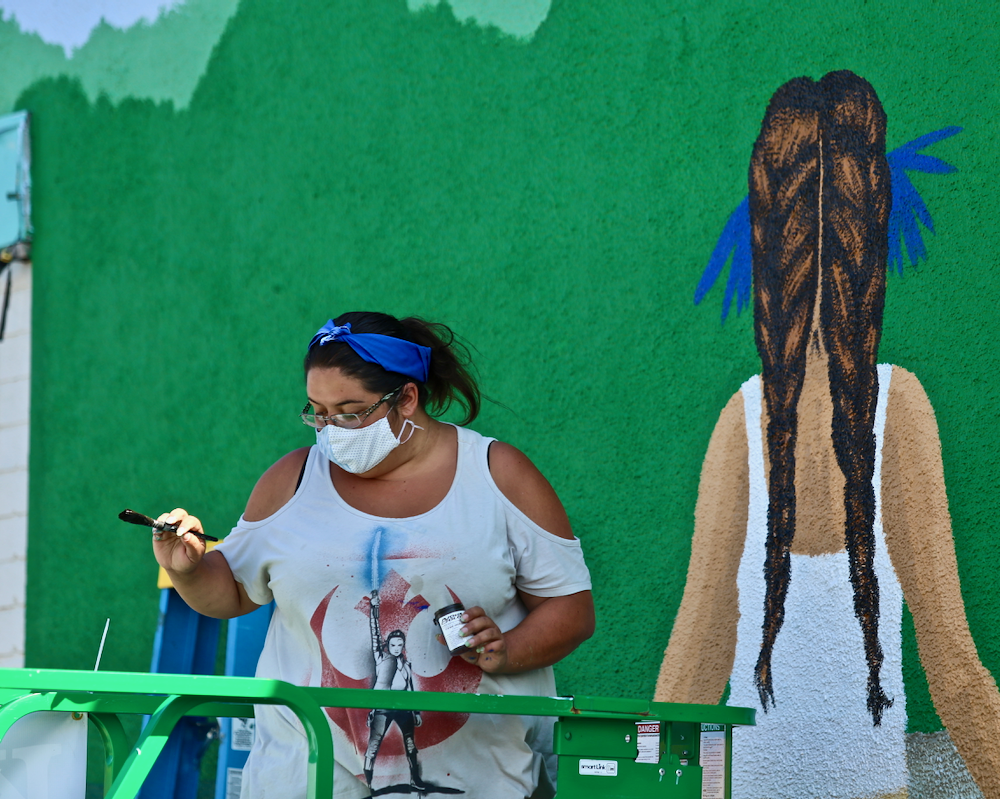 MELITTA JACKSON
McKinleyville
Yurok Tribal member Melitta Jackson is painting her first ever mural as part of the "Native Mural Project" wall. Her piece "Run" features an indigenous girl dressed for the coming-of-age Flower Dance Ceremony, a ritual shared by multiple local tribes.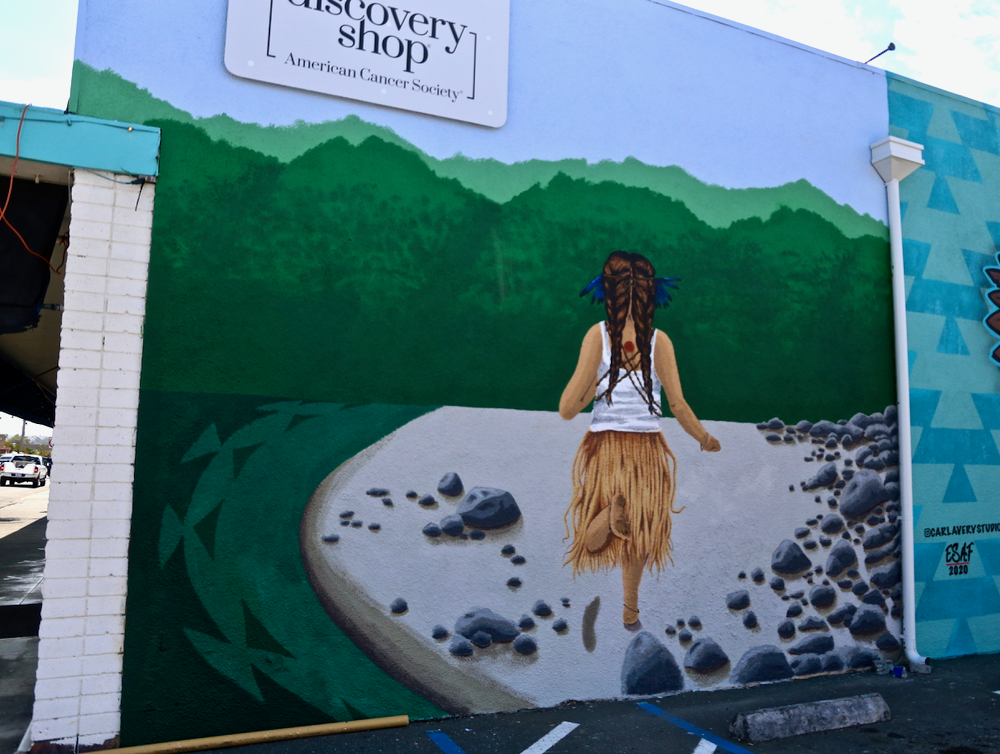 # # #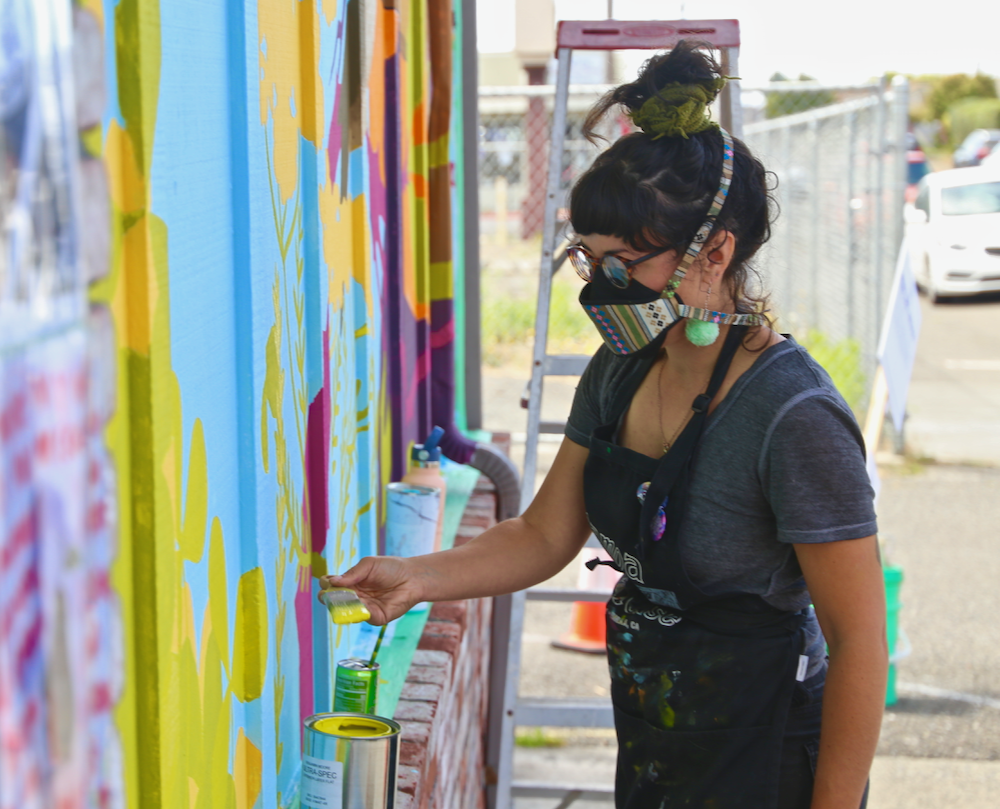 MIR DE SILVA
Eureka
Dave's Place, Henderson Center's reliable watering hole, now has some fresh color thanks to local artist Mir de Silva. Her piece "Of a Feather" will surely draw in flocks of thirsty birds for years to come.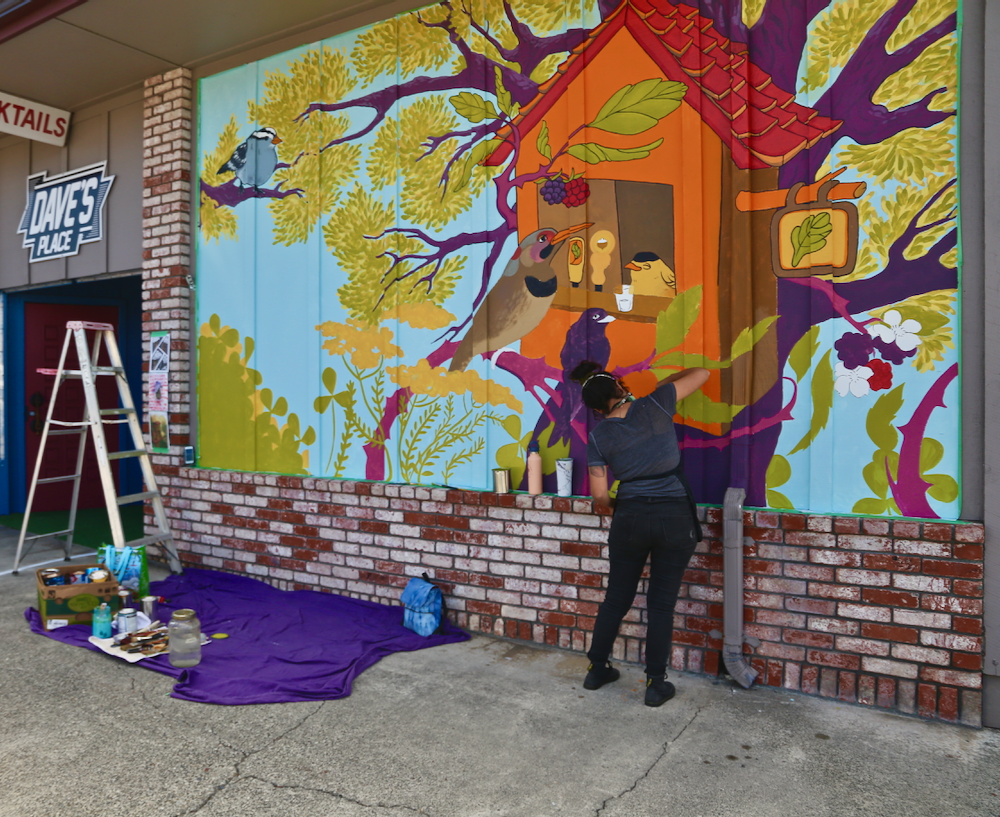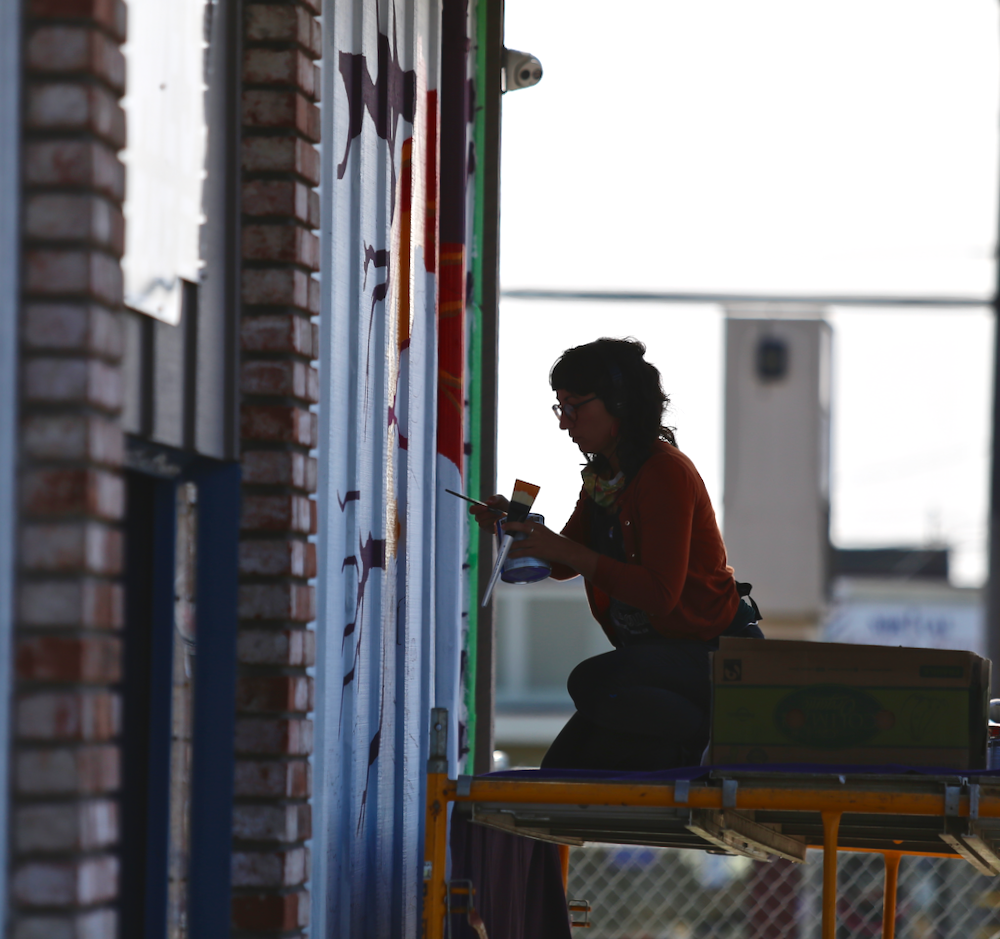 # # #
As you're wandering this year's Eureka Street Art Festival be sure to cast your eyes downward on occasion, otherwise you'll be in danger of tripping over words, so to speak. Pavement poems! New to this year's fest is the inclusion of the works of local poets, often in collaboration with local artists. Some examples below (LoCO is gonna force you to actually head over to Hendo to read 'em though):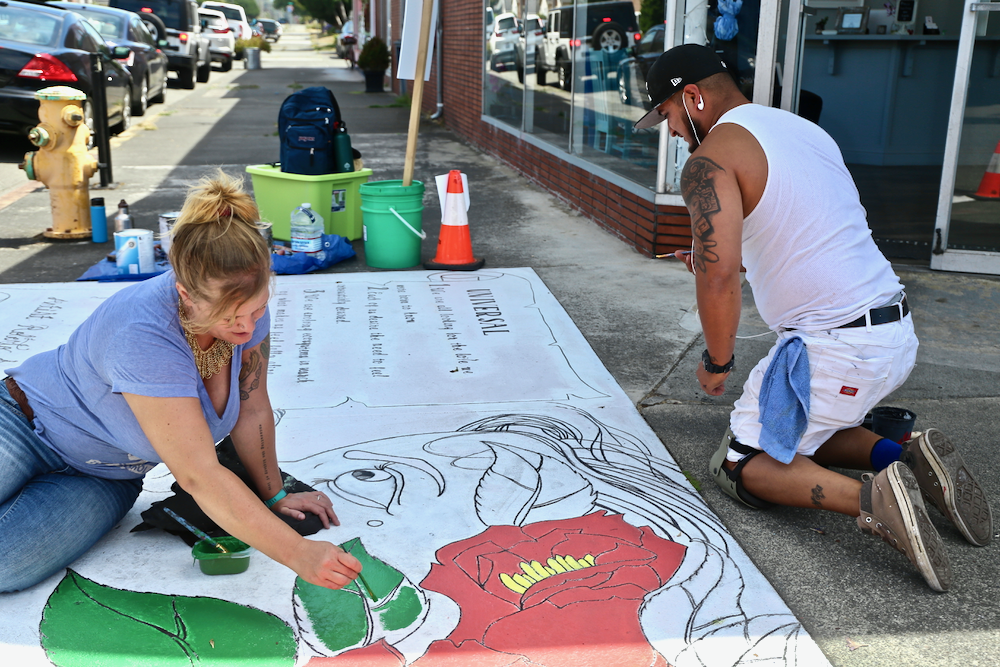 Poet Vanessa Vrtiak and artist Roberto Gomez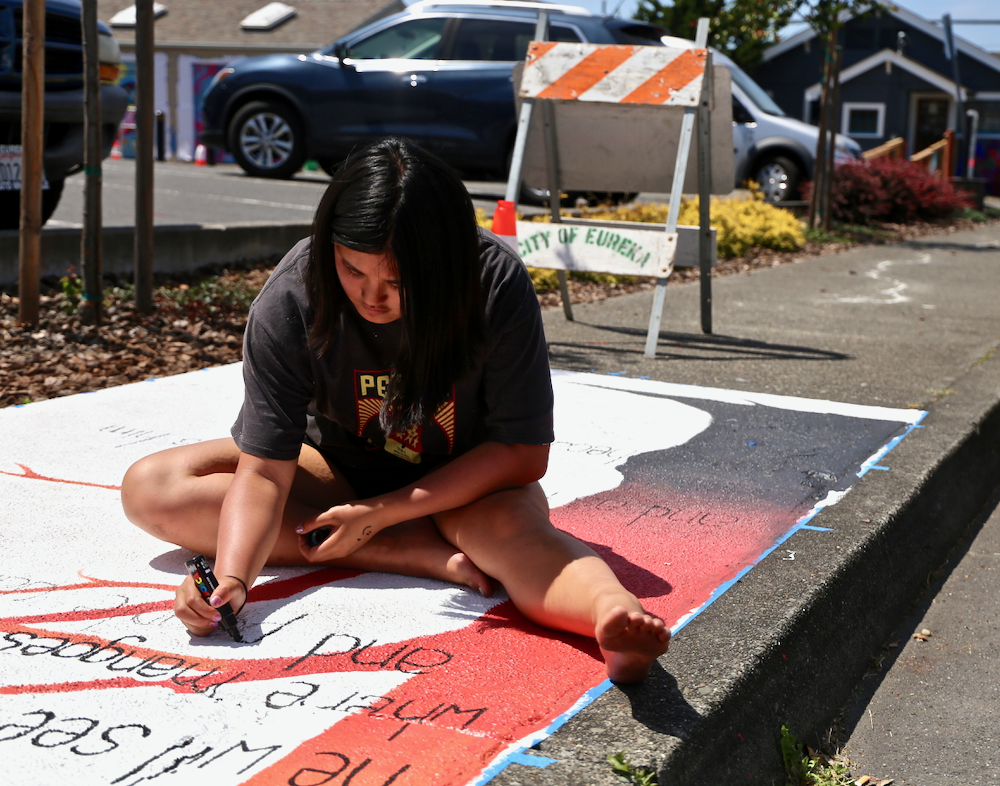 Poet Sophie Jenkins
Eureka Youth Poet Laureate Harvey Mitchell
# # #
PREVIOUSLY: (PHOTOS) Know Your 2019 Eureka Street Art Festival Artists