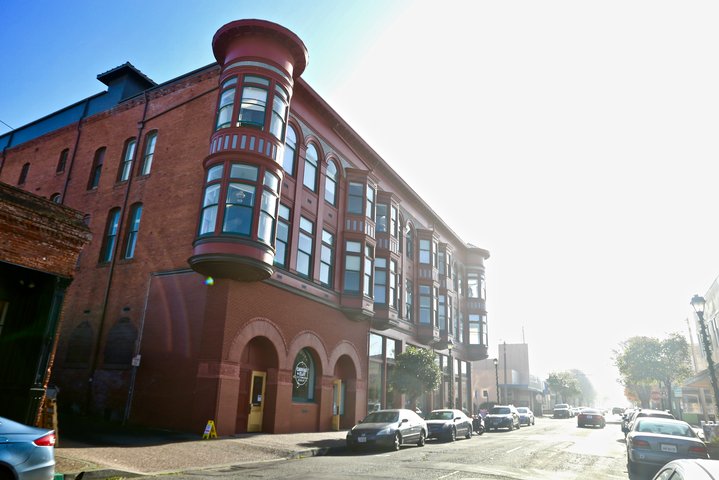 As Humboldt County's number of confirmed COVID cases continues to rise at a record rate, another testing option is now available to some members of the community.
The Northern California Indian Development Council (NCIDC) located in Eureka's Carson Block Building is hosting free, walk-in COVID-19 testing for tribal community members and people who are closely associated to them. The saliva-based tests are made possible by the California Rural Indian Health Board (CRIHB) and can be acquired on weekdays between the hours of 9 a.m and 4 p.m. by following the signs into Opera Alley to the Carson Block Building's side door.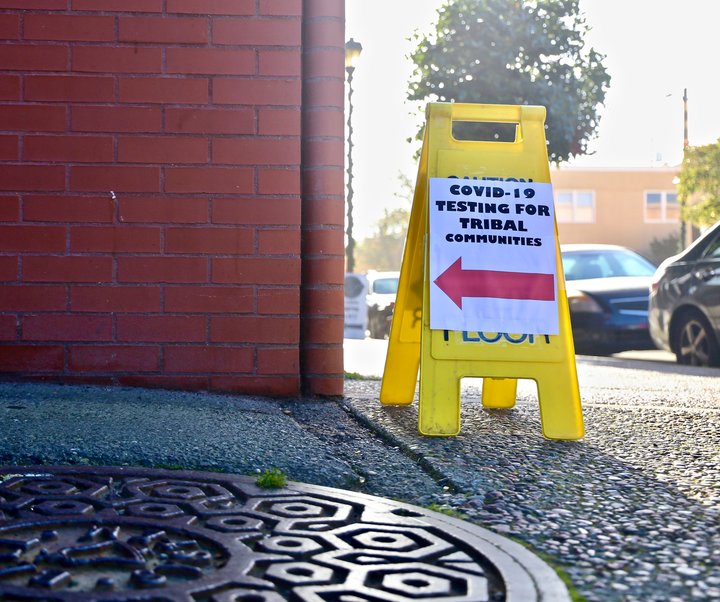 It's a quick process. There was no line Tuesday when this testing-eligible Outpost reporter strolled in. Once inside, I answered a site worker's simple questions before I was handed a sample cup and told to seclude myself into a nearby bathroom to spit. I returned my sample which will now be sent off to be processed by myLAB Box, a company that has also been cleared to offer at-home COVID tests sold at some Walmart stores. After about three business days, my results should be available by logging into myLAB Box's website.
Greg Gehr, NCIDC's executive director, told the Outpost he's pleased to be able to assist CRIHB in providing this testing option to Humboldt. "The more testing we can do as a community and a country the better off we are," he said. He also stressed that the site is available to more people than just tribal members.
"I like the fact that they're being very open with these tests. You don't have to be Indian," Gehr said, noting that tests are available to you "if you're living in a household with Indian people, if you're working for a business that's owned by or has Indian people working in it. We're trying to test the whole community that's associated with Indian folks."
Gehr sent over a lengthy FAQ sheet if you've got any questions about how this particular brand of testing works.
For the latest Humboldt COVID info and statistics, check out LoCO's daily COVID Report.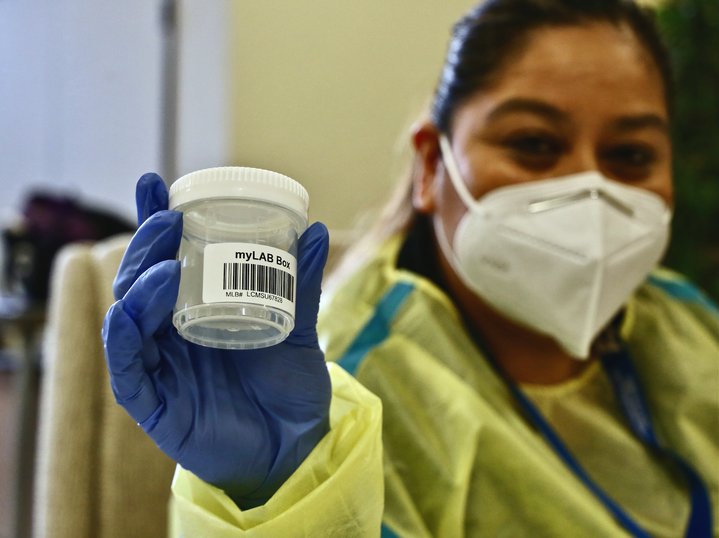 Go here, COVID test seeker.