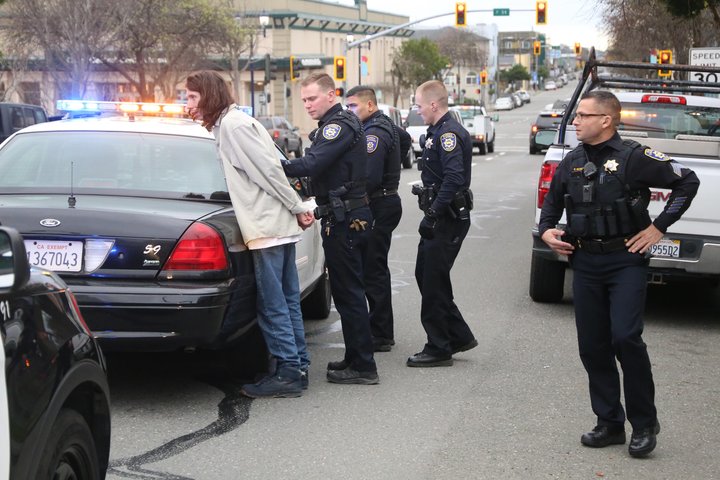 A local man was arrested on charges of public intoxication a few minutes ago, after a volunteer at the local Democratic Party headquarters sounded an alarm that brought several police cars rushing to the Fourth Street location.
According to Jean Caldwell, who was manning the headquarters at the time, the man — Robinson Ritchie, who was arrested after allegedly stealing a mannequin out of an Arcata store in late January — came into the the office and started behaving very erratically, at a couple of points grabbing her pair of scissors.
There seems to be no indication that Ritchie's behavior was motivated by politics.
As he was being taken into custody, a worker at a nearby store came out to say that Ritchie was causing a disturbance inside his workplace before heading over to the Democratic Party HQ.
Caldwell told the Outpost that this is "the first time she's ever been scared" in the years she has volunteered at the office, which is closing for the day.