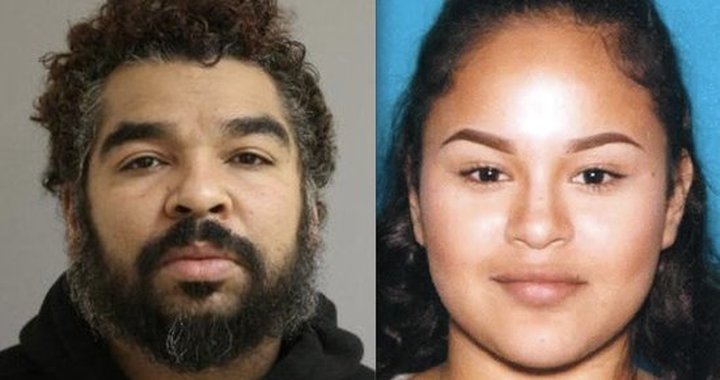 Supervised release was denied today for a woman charged with being an accessory to an Aug. 29 murder in Rio Dell.
Judge Larry Killoran denied release for 22-year-old Alma Berenice Ahumada-Mendoza after Deputy Public Defender David Celli said she is under an "immigration hold" and therefore not eligible.
Ahumada-Mendoza was arrested Jan. 29 in Fargo, N.D., on suspicion of aiding and abetting murder suspect Demetrius Coleman, who is charged with shooting 26-year-old Johnny Mack Renfro to death. Renfro was hit once in the abdomen by a bullet fired from a passing car.
Coleman was arrested Jan. 26, also in North Dakota.
The preliminary hearing for both suspects is scheduled for Feb. 24.
PREVIOUSLY:
###
In other court news, sentencing was postponed today for three of the five defendants in a fatal carjacking in December 2016.
Brandon James Mitchell, Tamara Nicole Thomson and Hector Godoy-Standley, who have all pleaded guilty to various charges in the death of 20-year-old Tyson Eduardo Claros, were scheduled to be sentenced this morning. Sentencing was postponed because Judge Christopher Wilson is ill.
Judge Kelly Neel, handling Wilson's court calendar today, apologized to the large group of people who had come to witness the sentencing.
"Judge Wilson took the pleas and the defendants have the right to be sentenced by Judge Wilson," Neel said.
Sentencing is now scheduled for March 9.
PREVIOUSLY:
###
The preliminary hearing for sex-trafficking suspect David Bernard Anderson has been continued at the request of the prosecution.
Today Deputy District Attorney Stacey Eads told Judge Kaleb Cockrum one of her witnesses can't be available for the hearing, which had been scheduled to begin Feb. 20.
Defense attorney Michael Acosta, representing Anderson, did not object to the continuance. The hearing is now set for March 12.
Acosta, arrested during a recent drug raid at his home in Eureka, is facing his own criminal charges. He is scheduled for arraignment March 11. Acosta is free on bail.
Anderson, already convicted once of sex-trafficking, is accused of the trafficking and sexual assault of a 16-year-old Eureka girl.
PREVIOUS ANDERSON:
PREVIOUS ACOSTA:
###
In other delays, the Feb. 20 hearing for murder suspect Daniella Patricia Moore also will be put off until a later date.
During an informal hearing this afternoon, Deputy Public Defender Casey Russo asked for a second hearing on Feb. 19, when he is expected to make a motion to continue the preliminary hearing.
Moore, 40, is suspected of torturing and murdering 19-year-old Hannah Elizabeth Hayhurst, whose body was found in a Eureka parking lot on July 4. Hayhurst had been stabbed multiple times, allegedly with a pair of shears.
Moore was arrested shortly after the killing and is being held without bail. She is the mother of infant twins who will be 1 year old next month.
In a Facebook posting before her arrest, Moore said the father of the twins had abandoned the family.
PREVIOUSLY: