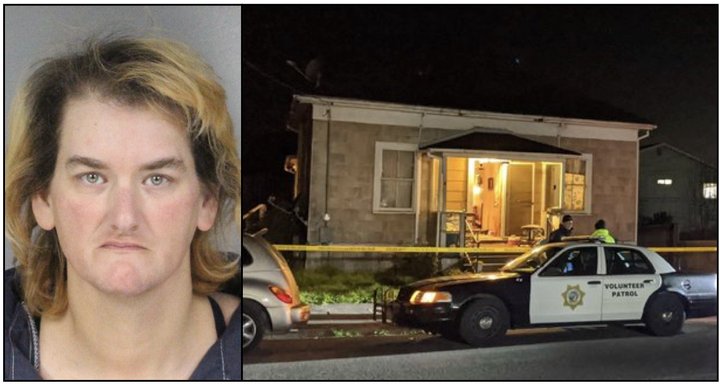 PREVIOUSLY:
A Eureka woman suspected of shooting her 17-year-old son to death with a shotgun pleaded not guilty today to charges of voluntary manslaughter, felony child abuse and a special allegation of personal use of a firearm.
Deputy Conflict Counsel Owen Tipps entered the pleas on behalf of 38-year-old Pamela Faye Millsap, who was arrested at her Union Street home Tuesday night after her son was shot dead during what police called a "family disturbance."
Millsap also is charged with felony child abuse, with her son listed as one victim and a 10-year-old girl, "Jane Doe," as the second victim. It's also alleged Millsap personally used a shotgun during the commission of those offenses.
Judge Timothy Canning set bail at $270,000. Millsap's mouth dropped open at that announcement, as she looked at supporters in the courtroom audience.
Millsap's preliminary hearing is scheduled for March 4.
Eureka police were called to the house on the 2200 block of Union Street at 7:22 p.m. Tuesday and found the teenage boy with a gunshot wound. He died later at a local hospital. The teen, who has been named only as "John Doe," would have turned 18 on March 1.
At some point after Millsap was arrested and booked into Humboldt County Correctional Facility, items stored near a heater in her house caught fire. The blaze caused about $30,000 in damage and killed a cat and some pet mice.
The fire was reported at 6:39 a.m. Tuesday, and responding Humboldt Bay Fire crews were hampered by "hoarding conditions," according to a news release from the Fire Department.
Judge Canning initially assigned Millsap's case to the Public Defender's Office, but Public Defender Marek Reavis said the office has a conflict and cannot represent her. Deputy District Attorney Whitney Timm was in court this afternoon for the prosecution.