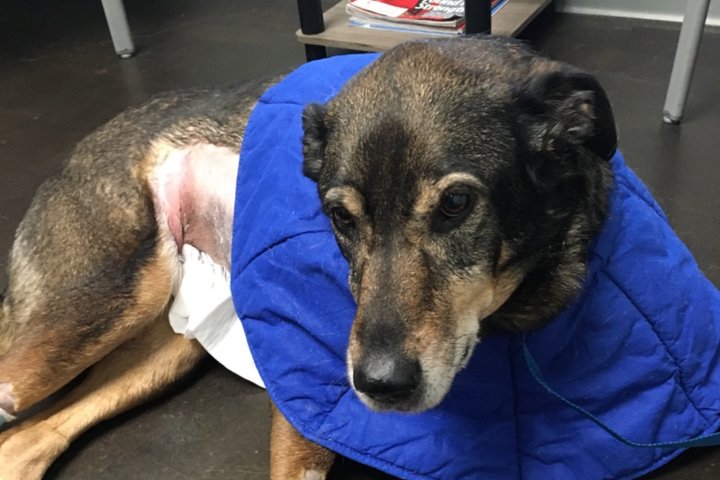 Humboldt Bay Fire's unofficial ambassador Cali the Fire Dog underwent successful surgery yesterday after being diagnosed with an aggressive form of cancer.
A message was shared on Cali's Facebook page this afternoon, thanking the local community for the nearly $7,000 raised in less than 24 hours to help pay for the dog's surgery.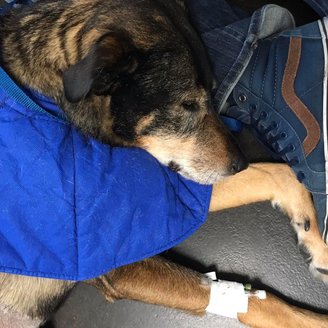 According to the Facebook post, vets at Southern Oregon Veterinary Specialty Center in Medford removed an insulin-producing tumor from Cali's pancreas and an unknown mass from her liver during a 2-hour surgery.
"Surgery went well," the post reads. "She is very sore and groggy, but doing well. Very positive future outlook as the remaining pancreas should function normally again and some of her liver tissue should regenerate new cells."
Cali is expected to return to Humboldt later today to finish her recovery.
"The outpouring of love and support has been absolutely incredible!" the Facebook post reads. "I cannot express enough how much we appreciate the donations, kind words, and good vibes we have received in the last 24 hours. Hoping for a speedy recovery so we can go to the beach and chase a tennis ball and be back in the schools resuming the duties of Fire Dog."
###
PREVIOUSLY: Local Firefighters are Asking for Donations to Help Pay for Cali the Fire Dog's Cancer Surgery