The much-delayed preliminary hearing for sex-trafficking suspect David Anderson was postponed again today after Anderson's lawyer, arrested Tuesday as an alleged drug dealer, didn't show up for court.
This morning Judge Christopher Wilson, after waiting in vain for attorney Michael Philip Acosta to appear for the hearing, told Anderson he would have to set another date.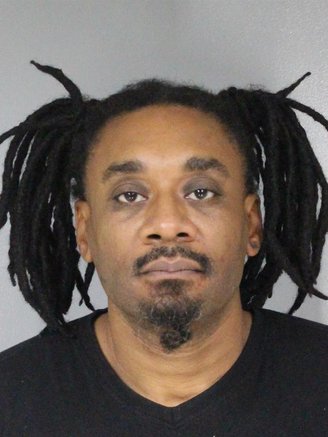 Acosta, 49, was arrested Tuesday evening and posted bail Wednesday morning.
"Mr. Anderson, have you had communication with your attorney?" Wilson asked Anderson, who was dressed in an orange jumpsuit and in the jury box with other inmates.
"No."
"I think he has other matters to deal with at this time," the judge said, diplomatically.
The estimated two-day preliminary hearing was reset for Feb. 20. "That will give you time to contact your attorney," Wilson told Anderson. "We will make our best efforts to find Mr. Acosta and have him here as well."
Anderson has been in jail since December 2018 and was represented by public defenders until his family hired Acosta, a private attorney. According to the Humboldt County Drug Task Force, Acosta had been under investigation for a full year before he and four other suspects were arrested at his home on Cedar Street in Eureka.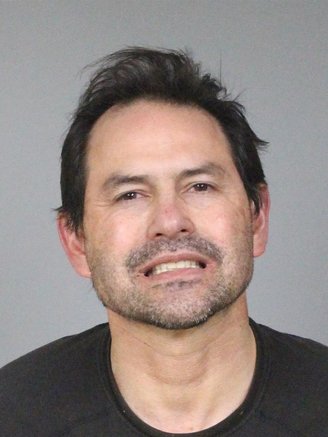 "The focus of the investigation including the suspected illegal narcotics and firearms trafficking of Eureka resident (Acosta), the Drug Task Force said in a news release. "This investigation included dozens of citizen complaints regarding Acosta's residence."
As the investigation proceeded, numerous people coming and going from Acosta's house were arrested "for a variety of criminal offenses."
Related warrants were also served Tuesday at residences on Home Street and Union Street and at storage units on Fern Street. Agents arrested Richard Lee Haberman at the house on Home Street, where they found almost a half-pound of heroin and "dozens of firearms." Among the guns, one was determined to be stolen. Two were assault rifles illegal in California.
In addition to 41 firearms, agents seized methamphetamine, digital scales, drug-packaging materials and "dozens of illegally possessed prescription narcotics."
Acosta's client Anderson, 48, is facing life in prison if convicted of all charges. He has already been convicted once for sex-trafficking and is now accused of raping, sodomizing and forcibly orally copulating a 16-year-old Eureka girl.
Anderson also forced the teen to engage in "a commercial sex act," according to the complaint filed against him.
Deputy District Attorney Stacey Eads is prosecuting the case.
###
PREVIOUS ANDERSON:
PREVIOUS ACOSTA: