A 19-year-old Dinsmore man who shot and killed his former foster father in October 2017 has pleaded guilty to murder and will be sentenced to 18 years to life in state prison.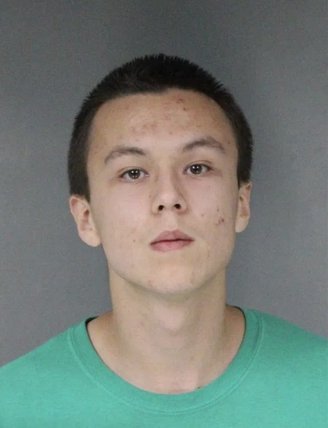 Duane Dean Gillespie admitted to second-degree murder, a firearms allegation and to burglarizing the home of his former foster mother in Arcata, Deputy District Attorney Roger Rees confirmed today. Gillespie, who has been in custody for more than two years, also agreed to give up all custody credit. He is scheduled for sentencing on Feb. 20.
Gillespie was 17 when he and his girlfriend drove to Richard Dennis Falk's remote home in the Dinsmore area. There, Gillespie shot the 68-year-old Falk four times, including twice in the head.
Gillespie's former girlfriend, who testified during the preliminary hearing, said Gillespie went through the dead man's pockets and took his wallet and the keys to his Jeep. Gillespie was later videotaped using Falk's credit cards at several local banks.
Gillespie and the girlfriend also stole Falk's Jeep, leaving behind the van Gillespie had stolen a few days earlier from his former foster mother in Arcata.
Rees said Gillespie will serve 15 years to life for second-degree murder, three years for the firearms allegation and six years, to be served concurrently, for the burglary in Arcata. He will have to serve a full 18 years before he can apply for parole.
PREVIOUSLY: