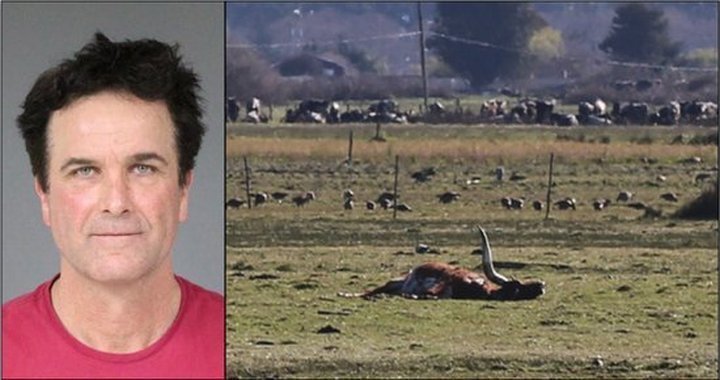 ###
Arcata rancher Ray Christie, whose first trial ended with the jury deadlocked 11-1 for guilt, is scheduled for a second trial in May.
This morning Judge Christopher Wilson set a May 4 trial for Christie, who is charged with four felony counts of animal cruelty. The charges relate to dead or dying cattle found on property Christie owned or leased.
Deputy District Attorney Adrian Kamada, the trial prosecutor, said Christie will not be tried again on several misdemeanor counts of dumping cow carcasses within 150 feet of state waters. Jurors in the first trial convicted Christie of more than two dozen misdemeanor counts, acquitting him on three and hanging up on several more.
Christie was arrested and charged after a multi-agency raid on his properties. Dozens of cattle carcasses were found in or near state waters, including a massive pile of rotting carcasses at his ranch on the Arcata Bottoms. Officers also found animals that appeared to be dying from starvation and had no access to food or water.
This morning local attorney Ken Bareilles appeared in court with Christie, standing in for his Southern California attorney John Cogorno. Cogorno, the trial lawyer, plans to file a motion asking for the felony charges to be dismissed.
Wilson granted a defense motion to delay the trial until May, as Cogorno is waiting for trial transcripts so he can file the motion to dismiss.