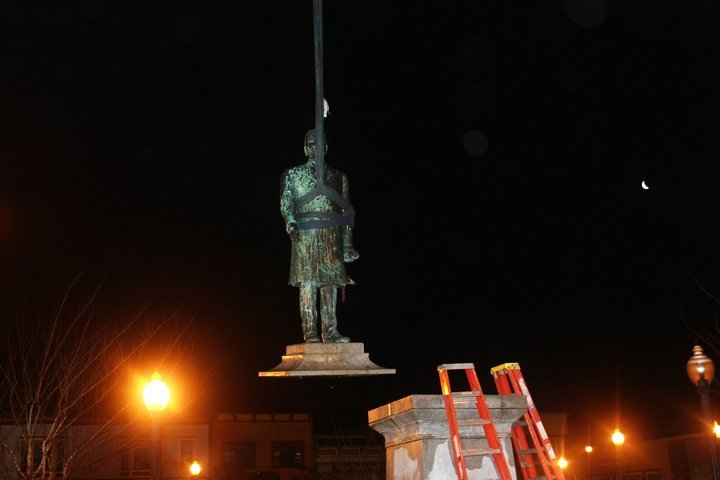 Nearly one year after the controversial statue of President William McKinley was removed from the Arcata Plaza, a list of recommendations is being finalized that will, among other things, suggest how the City Council should replace the empty planter in the heart of the plaza.

The Plaza Improvement Task Force will finalize the report at its meeting tonight, and will present the City Council with its conclusion on February 19.
A number of creative statue-replacement ideas were offered up by more than 850 people who filled out the plaza improvement surveys last year. Some of these suggestions included replacing the statue with a redwood tree, a bandstand and an in-ground arena-style theater.
However, according to a draft of the unfinalized report, the council-appointed task force is recommending that the city council remove the planter at the center of the plaza and replace it with … nothing.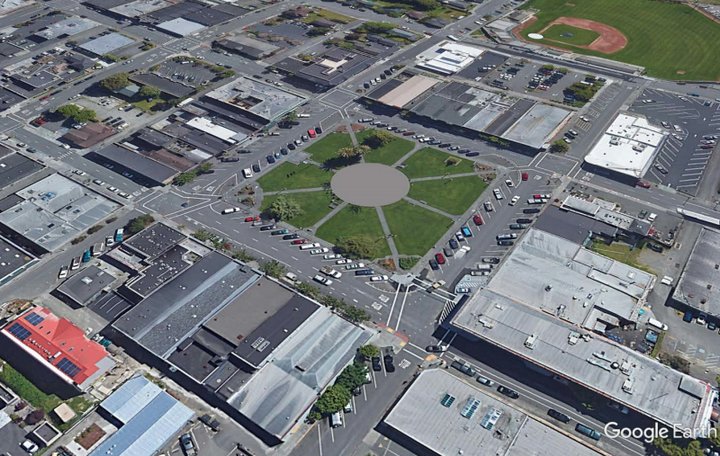 "While there were some specific suggestions on what to add to the Plaza, there was a greater consensus on keeping the Plaza open to function as a community gathering space," the draft reads. "Most commenters supported enhancing what is already there as well as keeping the Plaza visually open to allow line-of-sight and maintain the flexibility of the space."
Numerous other plaza-improvement suggestions are outlined in the 26-page report (read here), including ways to promote safety, economic development, beautification and increased programming.
As Arcata moves on from its breakup with Bill, his whereabouts have become increasingly mysterious. While the City of Canton promised to publicly display the statue as part of its bid to acquire it from the City of Arcata, the Timken Foundation of Ohio, which offered to help pay for the transportation and restoration of the statue, has cut off all communications on the matter since taking possession of the publicly gifted sculpture.
Numerous attempts made by the Outpost and other local news sources to contact Timken Foundation of Canton executive director Mark Scheffler have gone unanswered in recent weeks.
The Mad River Union reports that even the Canton Mayor Thomas Bernabei admittedly has no idea where the statue is.
"I assume it's around here somewhere," Bernabei is quoted as telling the MRU.
Community members who want to offer more input on the future development of the Arcata Plaza or discuss the unknown whereabouts of the McKinley statue can do so at the next city council meeting, which will be held on February 19 at 6 p.m. in the council chambers.