PREVIOUSLY: Lawsuit Accuses Humboldt County Judge of Drunkenly Attacking an Attorney, Throwing Him Off a Boat, and Says County Employees Tried to Cover It Up
# # #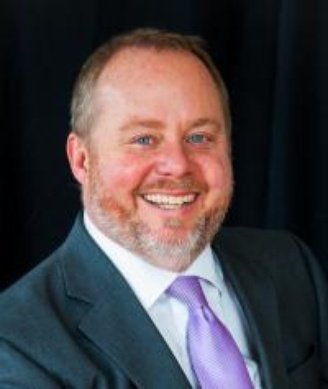 As a lawsuit against Humboldt County Superior Court Judge Gregory J. Elvine-Kreis approaches a jury trial, his attorney is disputing allegations that his client used anti-Semitic insults and drunkenly tossed a deputy public defender off a boat last summer.

Defense attorney Patrik Griego, who works at Eureka firm Janssen Malloy LLP, told the Outpost on Tuesday that Elvine-Kreis did not physically or verbally attack Deputy Public Defender Rory Kalin at Shasta Lake last year.
As supporting evidence, Griego forwarded a March 2020 incident report from the Shasta County Sheriff's Office that describes witness accounts disputing Kalin's allegations. The report concludes that there was nothing "intentional or malicious" in the judge's actions and notes that the agency declined to forward the matter to the Shasta County District Attorney's Office.
Kalin, meanwhile, is standing by his accusations, and in a statement emailed to the Outpost he says the Shasta County deputy who investigated the matter "appeared to be biased against me." He also says the witnesses have "a strong personal and work relationship" with the judge and lied to protect him. Kalin describes the Lake Shasta incident as a "hate crime."
Here's a little refresher on the case:
Kalin filed the suit back in March, alleging that during an attorney-filled Memorial Day celebration last year, Evline-Kreis drunkenly belittled him, repeatedly calling him "Jew-boy" before throwing him off a boat into Lake Shasta. The complaint says this attack exacerbated a traumatic brain injury, contributing to seizures, anxiety and panic attacks that are ongoing.
The original complaint also alleged that after the incident, Kalin was subjected to "harassment and discrimination" at work, and that his bosses, including Public Defender Marek Reavis, "took part in an effort to cover [the incident] up."
An amended complaint, filed in late April, omits those cover-up and harassment allegations but seeks at least $50,000 in civil penalties and unspecified damages for allegations of assault, battery, civil rights violations, negligence and infliction of emotional distress.
With the case likely to head to trial next month, the two sides have taken their dispute to local media. Last week, in an interview with Shomik Mukherjee of the Times-Standard, Kalin said Elvine-Kreis's alleged actions "have severely impacted me in all the areas of my life." He is currently on medical leave from the county Public Defender's Office.
Kalin also told the Times-Standard about a GoFundMe campaign he launched under the title "Litigation: Anti-Semitism in California." He's seeking $50,000 to cover his legal fees, and as of this writing he had raised $8,470, including $4,915 from one anonymous donor.
Kalin's lawyer is former Eureka City Attorney Cyndy Day-Wilson, who is also representing Humboldt County Counsel Jeffrey Blanck in a discrimination and retaliation suit against the county. That suit also involves allegations of anti-Semitism.
On Tuesday, Griego sought to cast doubt on Kalin's side of the story. In an email to the Outpost he said, "It is worth noting that Mr. Kalin did not report the incident to the Shasta County Sheriff's Department until eight months after the alleged incident took place … ."
In the Shasta County Sheriff's Office incident report that Griego forwarded, Deputy Travis S. Ridenour describes interviews with four people who attended the Lake Shasta celebration, including Humboldt County Assistant Public Defender Luke Brownfield, his wife Quincy Brownfield, Deputy Public Defender Casey Russo and a woman named Kennessey Mets.
The report says Luke Brownfield saw Elvine-Kreis push Kalin into the water, but he (Brownfield) described the incident as harmless.
"Luke stated that Rory laughed and someone else immediately pushed the Judge in the water," the report says. "Everyone was laughing and pushing each other in the water. Luke stated he never heard the Judge make a derogatory comment towards Rory and in no way was Rory singled out by the Judge."
The report goes on to say that Russo was in the water during the incident and told Deputy Ridenour that Kalin "was laughing afterwards and everyone was having a good time. … [Russo also] stated at no time did the Judge ever make rude, inappropriate or lewd comments to Rory or anyone else during the camping trip."
The report concludes, "Based on witness statements, I do not believe the act was intentional or malicious. This report will be information only and not forwarded to the Shasta County District Attorney's Office."
Griego told the Outpost, "We are concerned that Mr. Kalin is using this lawsuit to obtain money through a GoFundMe page based on false allegations against Judge Elvine-Kreis. We look forward to getting this matter to trial so that a jury can hear from each of the witnesses and determine what actually occurred and learn about Mr. Kalin's motive for bringing these false allegations."
Asked to comment on these statements and on the incident report from the Shasta County Sheriff's Office, Kalin on Wednesday sent his own statement through his attorney, Day-Wilson. In it, he says that the eight-month delay in contacting the Shasta County Sheriff's Office wasn't actually that long under the circumstances.
"First, I was undergoing medical treatment and had been in the hospital and then placed on medical leave," he writes, "and second, I was quite concerned that the judge would retaliate against me, and more importantly [against] my clients, for reporting what had occurred."
Deputy Ridenour, he says, was rude, dismissive and "appeared to be biased against me from the beginning of our conversation." He says Ridenour failed to interview most witnesses and to consider the personal relationships between his interviewees and Judge Elvine-Kreis.
Kalin denies laughing and acting normal after the alleged attack and says Elvine-Kreis was never shoved into the water.
"I am very troubled that Mr. Brownfield and Mr. Russo whom [sic] are attorneys would provide false and misleading information to the Deputy in order to protect Mr. Elvine-Kreis," Kalin says.
The next hearing in this case is scheduled for Aug. 10 at 2 p.m. All of Elvine-Kreis's fellow Humboldt County Superior Court judges recused themselves from the case, Griego said, so it's being heard by Ann C. Moorman, the presiding judge for the Superior Court of Mendocino County. She's traveling to Humboldt for the hearings. Griego said he expects a trial date to be set at the next hearing.