Orcas near Eureka.| Full Throttle Sport Fishing.
About a month after a pod of killer whales was spotted off the coast of Patricks Point, multiple boaters had up-close orca encounters near the Humboldt Bay Harbor Entrance yesterday.
Local Facebook users Ishan Steelhead and Robin Brown shared these photos of their sighting with the Outpost that occurred around 4 p.m.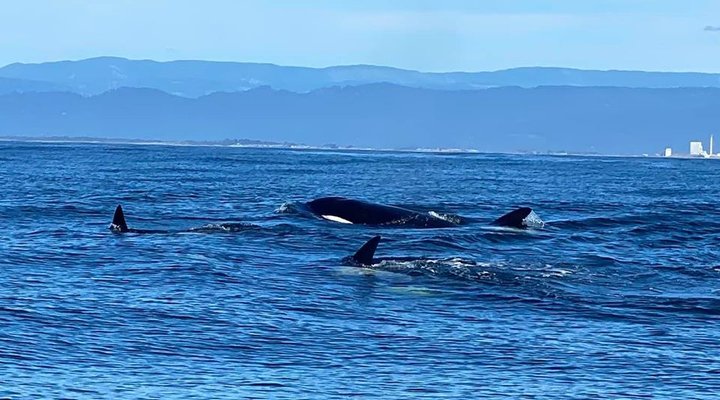 "It's taken 12 years of going out on the ocean," Steelhead said on social media. "Today, finally saw them."
Steelhead told the Outpost that he counted three adult whales and one younger whale that may have been eating a seal or sea lion in the distance.
Eureka-based fishing charter Full Throttle Sport Fishing seemingly had a similar sighting yesterday, as they uploaded a video (seen above) of orcas swimming along their boat yesterday. The Outpost reached out to the business for more info but did not immediately hear back.